aka. J the Chocoholic's trip to Italy Part 1 - Rome! (Note: Very photo heavy post)
First stop - ROME!
The Colosseum:
Outside the Colloseum and A Look At the Hordes of Tourists Trying To Get In.....
The Arch Of Constantine: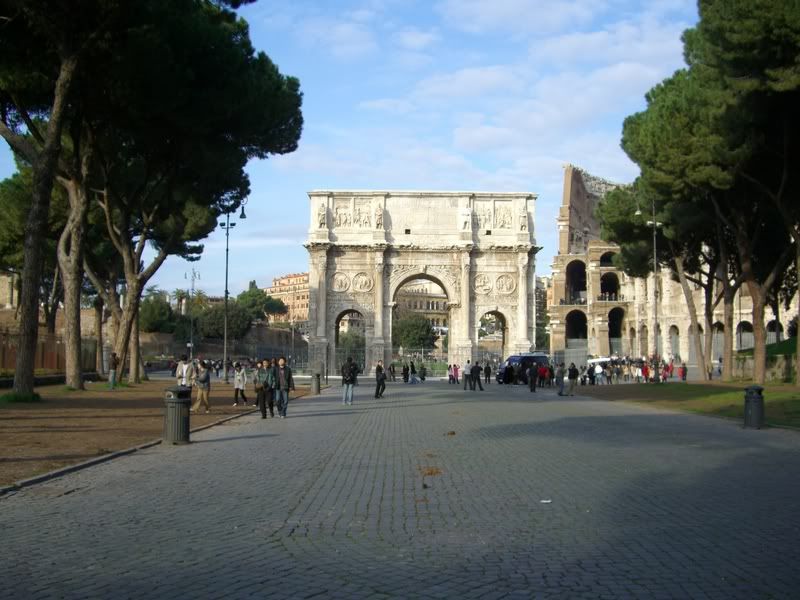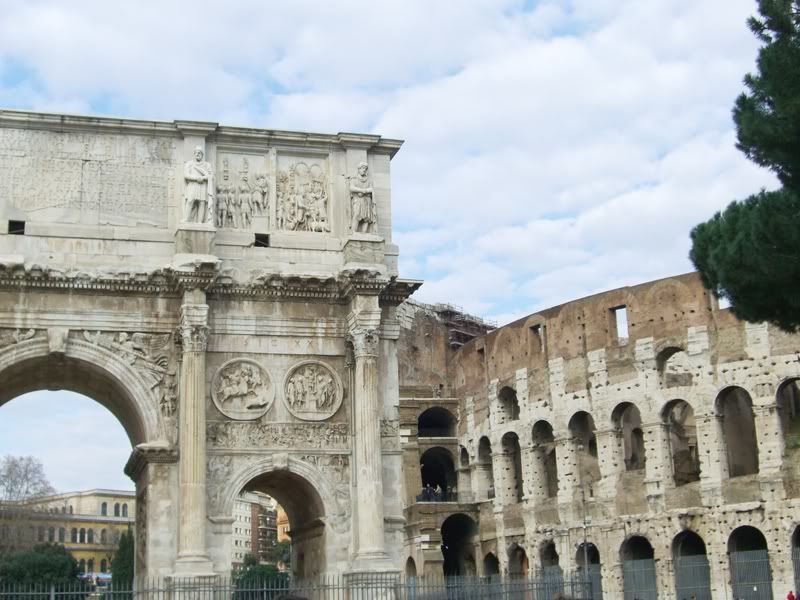 The Arch Of Constantine.....
The Monument of Vittorio Emmanuelle II: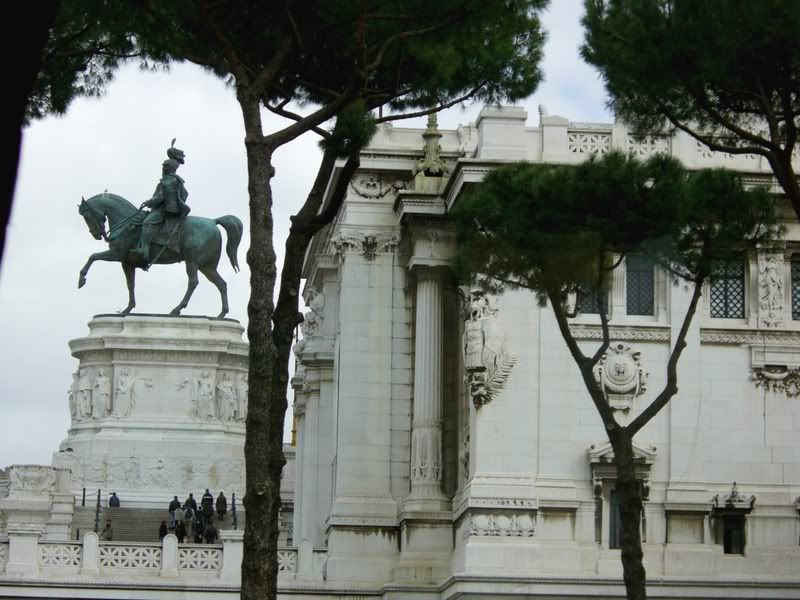 A Few Glimpses of The Monument to Vittorio Emmanuelle II.....
The Basilica di San Pietro (Saint Peter's Church):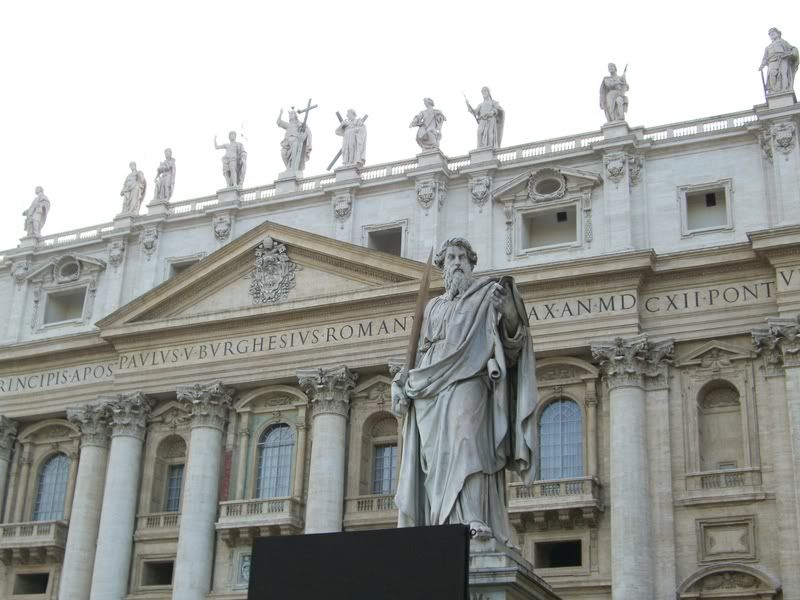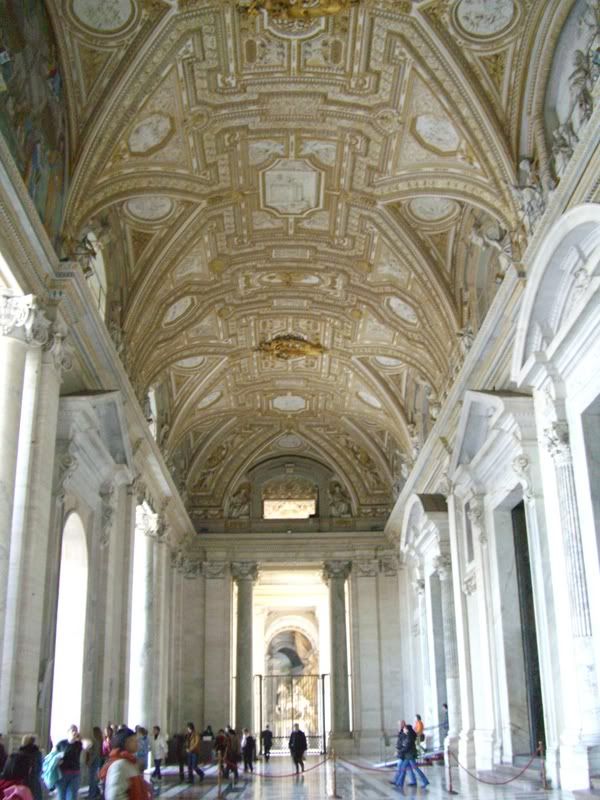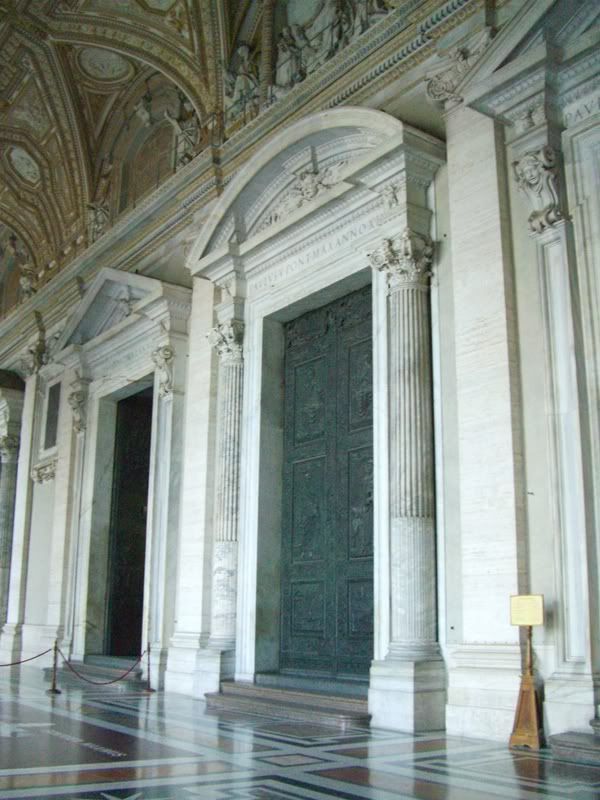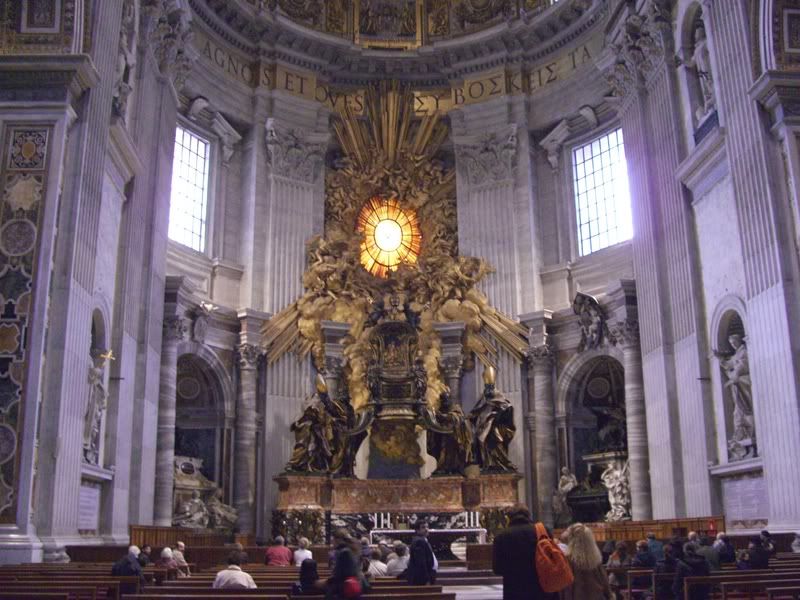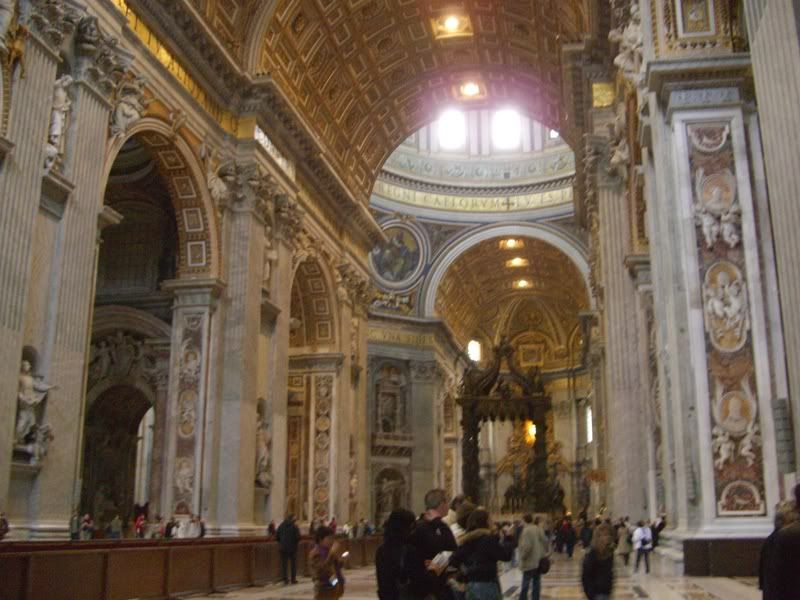 The Exterior and Interior of the Breathtaking Saint Peter's Church in The Vatican City.....
The Spanish Steps: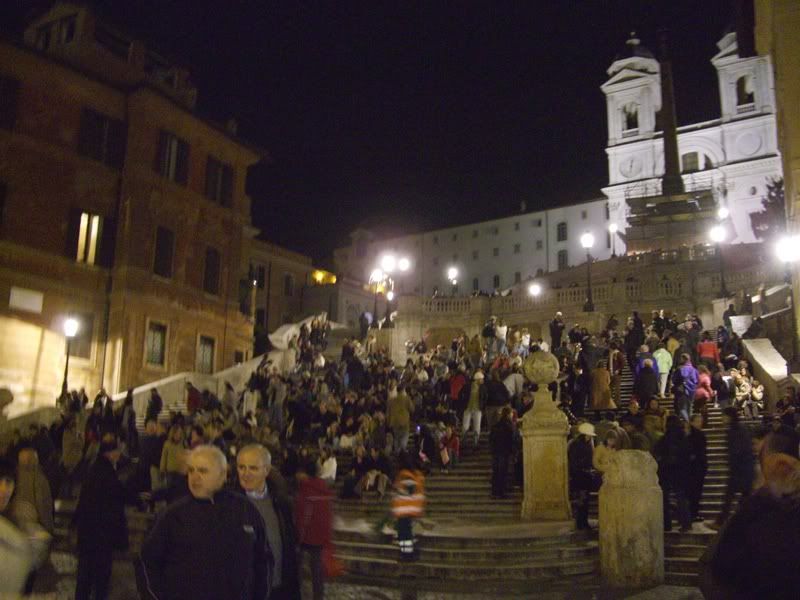 Wah - A Sea of People At The Spanish Steps.....
The Trevi fountain: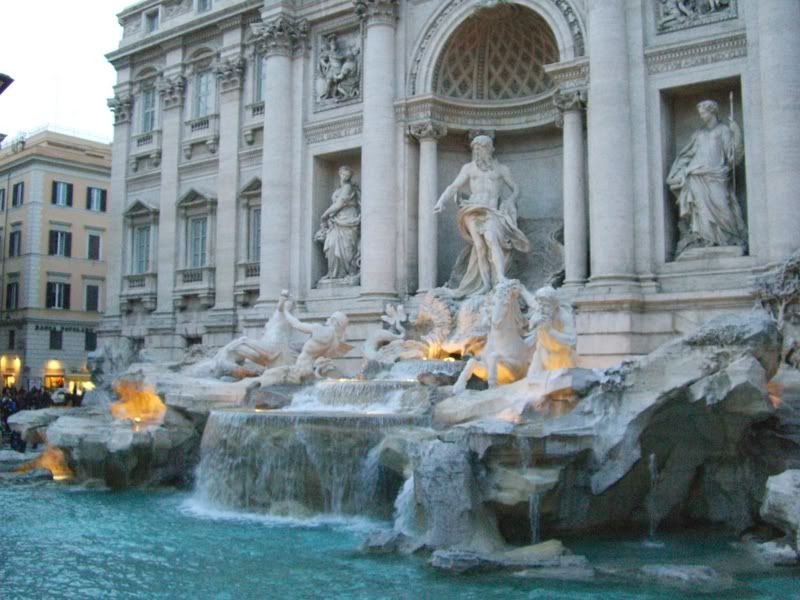 Make A Wish At The Trevi Fountain.....
(Sorry - some of the photos are a bit fuzzy because the weather was a bit cloudy at the start of the day... Besides, my camera is not so "canggih"...)
It's really amazing how much history (bloody or otherwise) that is contained in this city: Buildings and structures that can be up to thousands of years old, each with their own story.
WOW.
You know what's a real pity though?
This: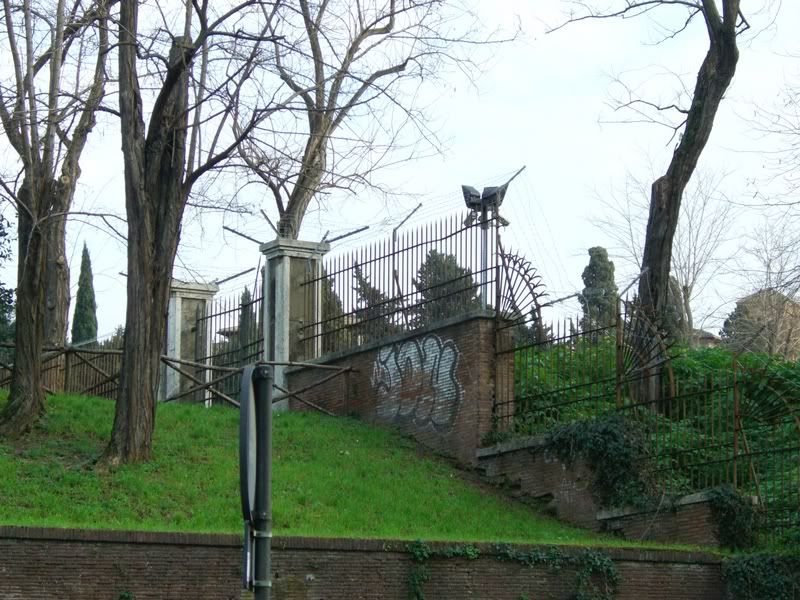 One Example Of Graffiti Found In and Around Rome.....
(Click on the photo for a closer look)
:(
I actually quite like graffiti (if tastefully done) as it's somewhat of a modern art but I think it's a real shame to deface these historical monuments with it.
I mean this is the place where the Roman Empire stood at it's (rather eccentrically murderous) peak.... and where historical figures as diverse as the gifted Michelangelo, the crazy Emperor Caligula (among others) and the powerful Julius Caeser have graced with their presence.
Why would anyone want to defile it with a can of spray paint?
(According to the tour guide, the Italian government has to spend quite a fair bit of money every year to clean up graffiti...)
*sigh*
It's not quite the right way to leave a mark on the world, don't you think?
(Some more, most of the graffiti weren't nice - so unimaginative! - it was usually just the person's name over and over again)
TAGS: Blog, Weblog, Europe, Italy, Rome, Graffiti, Photos, Holiday, Vatican City, Personal