Happy New Year (in advance) everyone!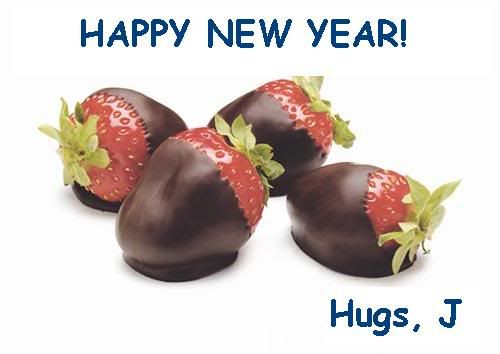 As the end of the year approaches, it's time for that game yet again....
*drum roll*
The worldwide sensation :
The "Make Your Resolutions And See How Many You Keep/ Bend/ Break by the End of the Year!" Game...
Here're my entries for the year:
1) Cut down on fattening things like chocolate.

(This one holds the record of "Resolution Broken Most Often" for about 10 years running now but I just
KNOW
I'll achieve it this year! I think....)
.....
2) Exercise more.
(Hmmmmm....this one's probably first runner up for the"Resolution Broken Most Often" record)
.....
3) Read more stuff that feeds my brain.
.....
4) Keep on blogging.
(New entry!)
.....
5) Spend less money on frivolous things like clothes and shoes and bags.
.....
6) Research and start my own business by end 2006/ start 2007.
(Another new entry!)
.....
I think 6 should be enough to keep me busy for the year.
:)
Anyone want to share their 2006 resolutions?
TAGS: Weblog, Blog, Kuala Lumpur, Malaysia, Resolutions, 2006, New Year, Personal