Cosy French restaurant tucked in a corner of Tropicana....
DISCLAIMER: I lost the receipt so prices are just a stab in the dark of what I roughly remember.
(Sorry.....)
I had been meaning to check out Cuisine Studio for the longest time but more than a year passed before we ventured to this cosy little French restaurant (opened and run by French chefs) in the Tropicana Golf Club:
Inside, there is a small(-ish) area for dining, some specialty products (gourmet sausages, home made jams, etc) and a larger section next door where they hold their cooking classes:
Inside Cuisine Studio.....
That night we started off with the Mussels, cooked with sea water (?) and white wine (about RM 45++):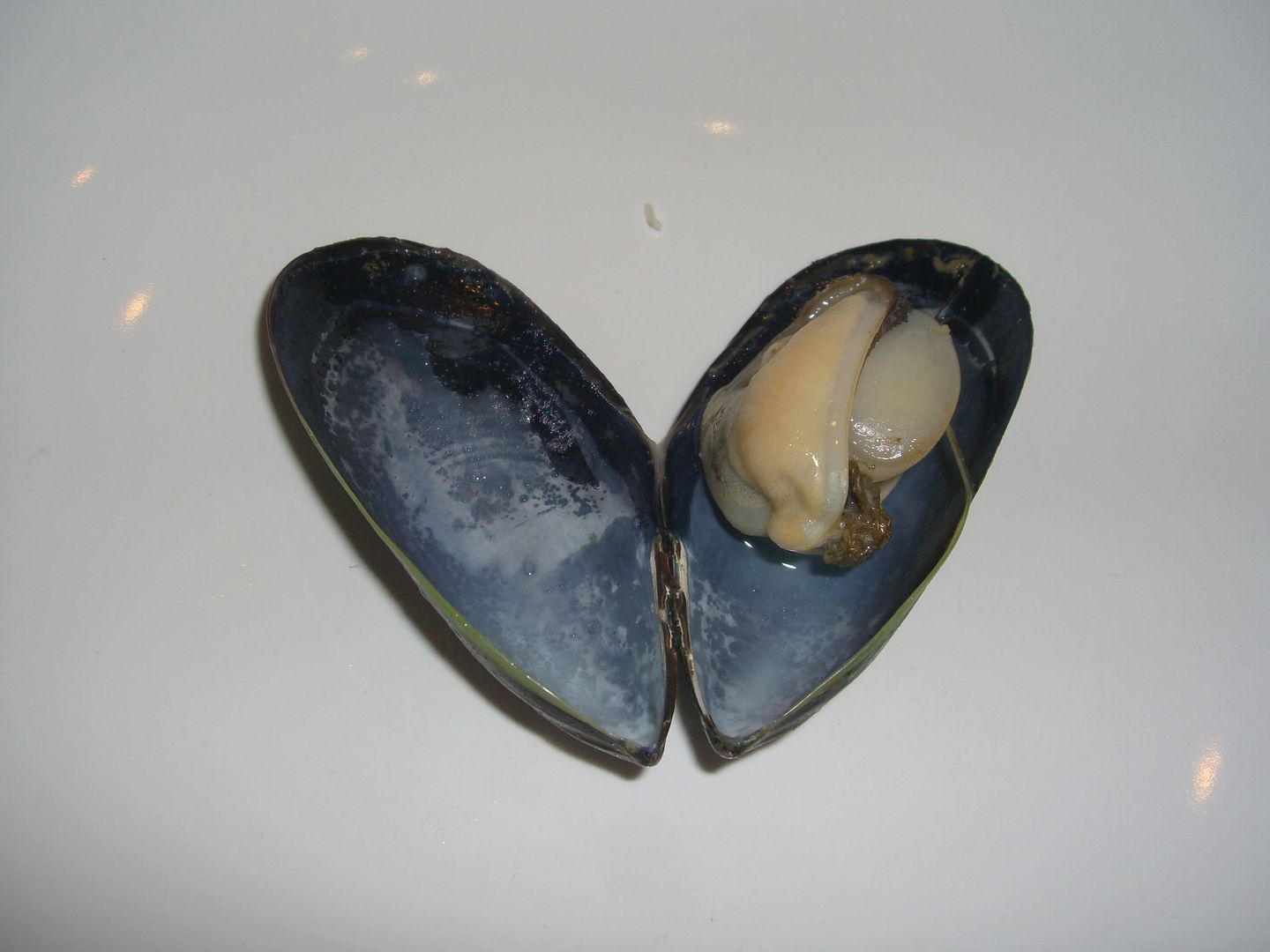 I heart mussels.....
Wah. So fresh.
(But not cheap lorrr)
According to the wait staff, fresh batches of mussels are flown in every Thursday from New Zealand. They were undoubtably fresh, but I found that the broth of sea water (?) and white wine was a little too salty for my taste buds. Overall, Ok.
Next up, the Escargot (about RM 25++):
Go, go escargot!.....
Yum. The escargot wasn't super tender (which I have been told, is a sign that the are probably freshly prepared and not the canned variety) but the sauce was delicious - tasty, yet not too overpowering.
As for the mains, we tried 3 of their specialties - The Braised Lamb Shank (about RM 50++), the Duck Cassoulet (about RM 60++) and the Spicy Sausage Pasta (about RM 30++):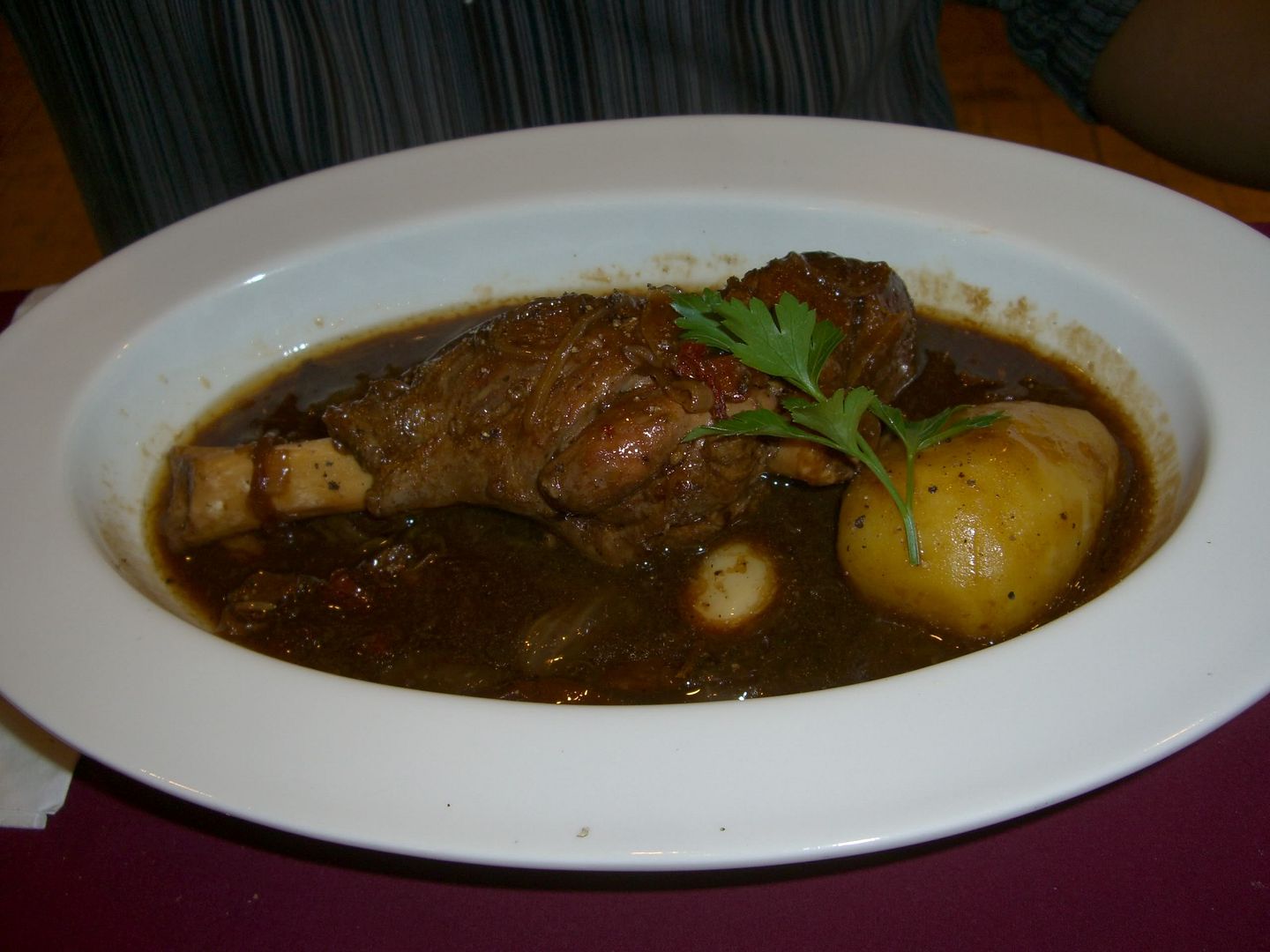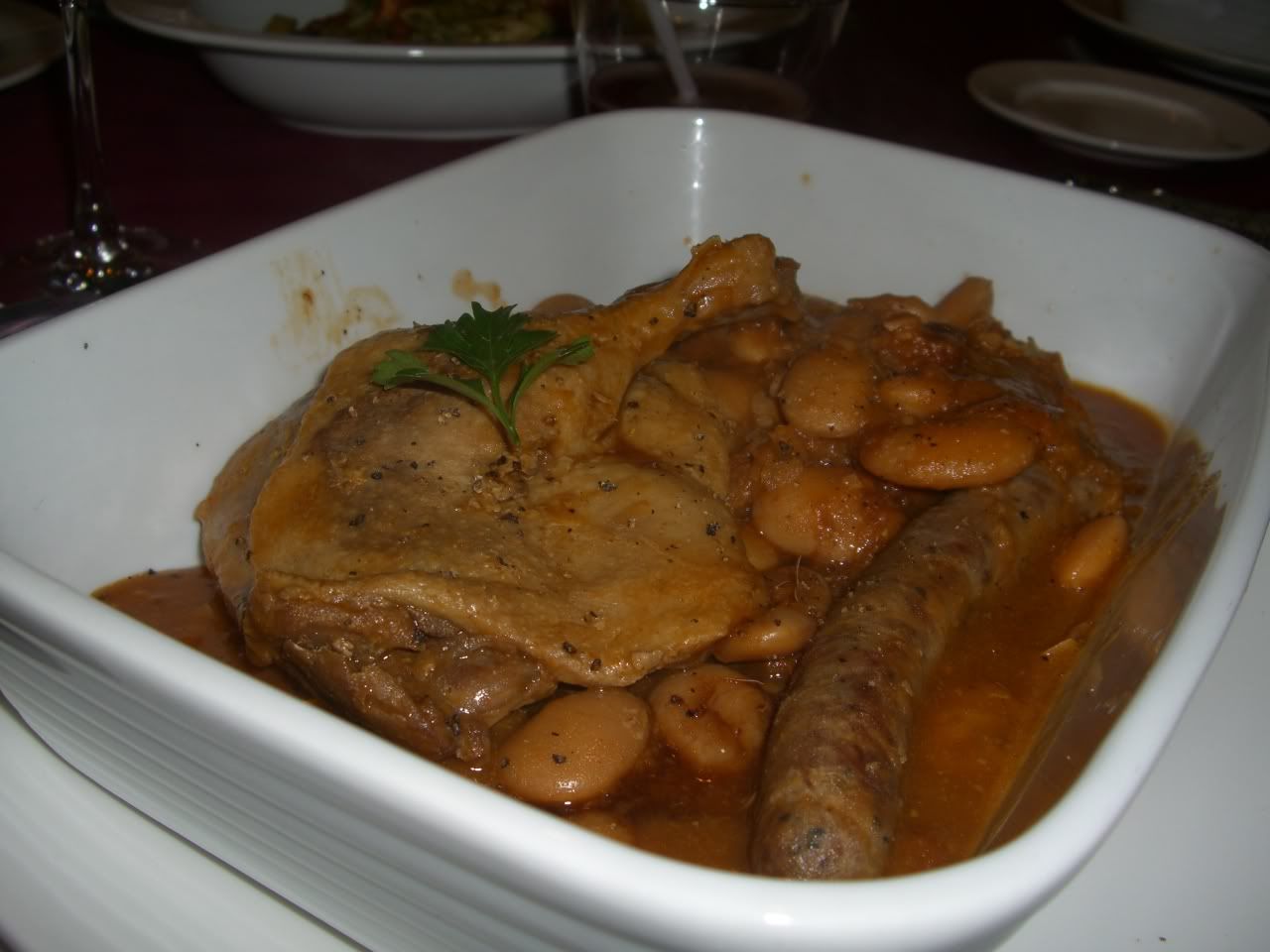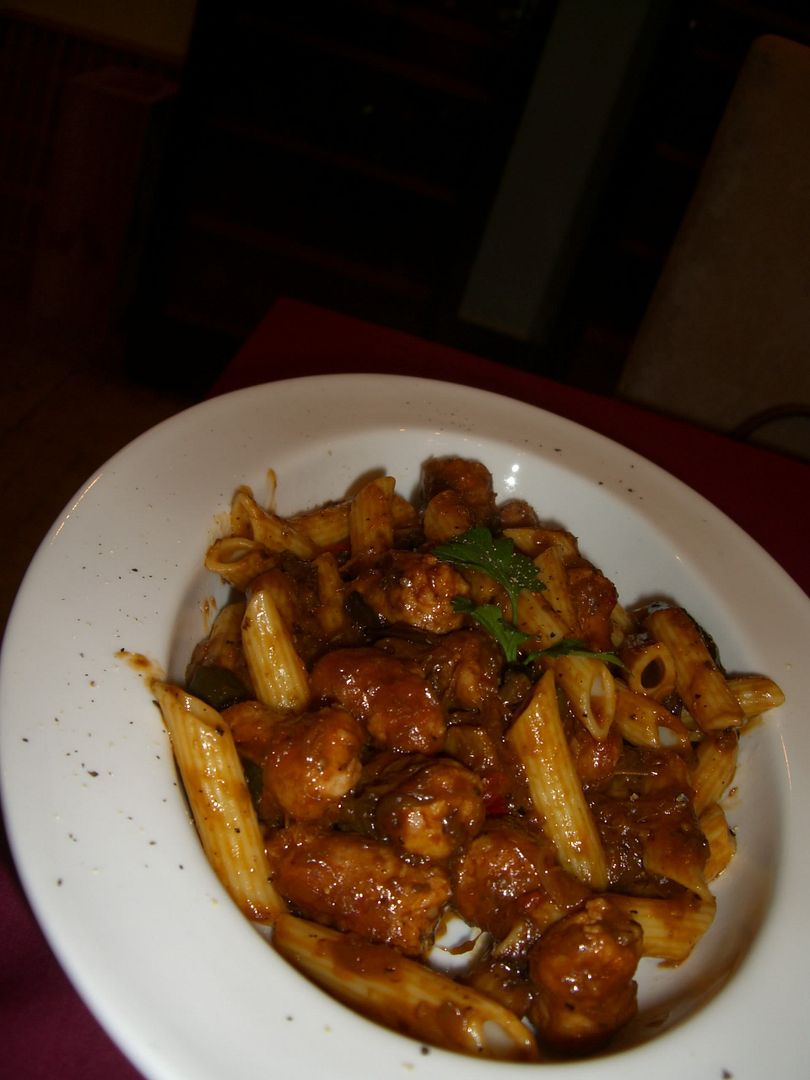 Clockwise from top: Braised Lamb Shank, Duck Cassoulet and Spicy Sausage Pasta.....
- Lamb Shank: This was my favourite for the night. A tender, lovingly braised hunk of lamb smothered in a delicious yet delicate sauce which complemented the flavour of the lamb very well. *drool*
- Duck Cassoulet: Ok - simple flavours, tender duck served with pieces of home made sausage and a heap of stewed beans (May be a bad thing, if you don't like beans though)
- Spicy Sausage Pasta: Not bad - it's a great dish to choose if you feel like having some unpretentious comfort food. Al dente pasta, coated with a chunky tomato based sauce and a generous amount of home made sausages.
So, it's: Cosy, unpretentious restaurant-specialty store-cooking school with yummy, fresh, lovingly prepared classic French dishes BUT slightly limited menu and a little expensive (for the normal layperson like me, so it's more of a special occasion place)...
Restaurant Review
Summary Sheet:
Cuisine Studio @ Palm New Wing, Tropicana Golf & Country Club

Taste: 7
Ambience : 6
Service : 6
Price** : RM80/++
Parking: OK (but if there's a wedding/ function going on then good luck to you)
** Approximation - Per person, 3 course meal, excluding drinks
Telephone No.: 03-7805 3088
Opening Hours: 11am - 10pm

NO PORK SERVED
OTHER REVIEWS:
-
Masak-Masak
-
Food 4 Thot
-
Eat Drink KL
TAGS: Food, Blog, Weblog, Malaysia, Restaurant Review, Restaurant Reviews, PJ, Petaling Jaya, French, Cuisine Studio, Tropicana Golf And Country Club