A cosy little restaurant in the SS2 area that's been around for AGES....
The Teapot Cafe has been opened in SS2 for the longest time (about 10 years already I think) but somehow I had never tried it out....
(According to a friend of mine who has been dining there for a while, the food quality used to be good and then dropped for a while but has now thankfully recovered)
The Lunch
Anyway, one Saturday we decided to pop into the Teapot Cafe for lunch. As you can see, it's a simple, low key restaurant with its dark green facade and signboard: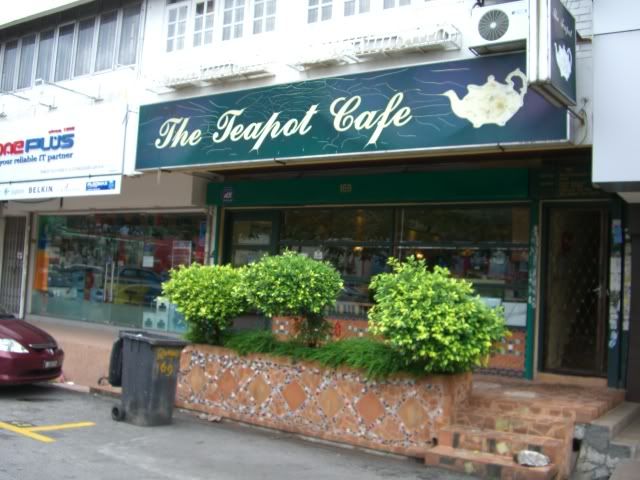 The exterior of the Teapot Cafe.....
One thing I find really cute about this restaurant is that (following the name) there are teapots incorporated into many parts of their decorations, even on their door and the tiles outside: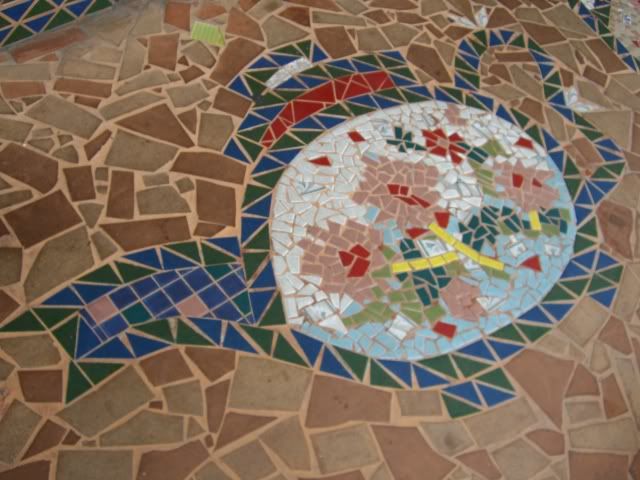 The interesting teapot themed embellishments.....
Inside, it's small but cosy, in a sort of homey English cottage style and again with many teapots in all shapes and sizes displayed for all to see: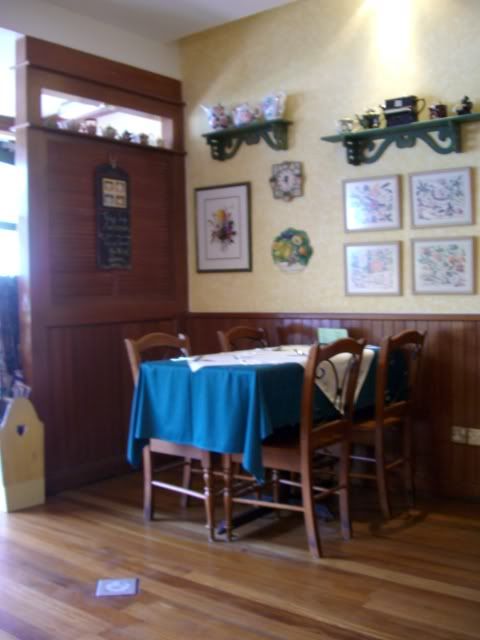 The Interior of the Teapot Cafe.....
It was surprisingly packed for a lazy Saturday lunch time and we were lucky to find a table. Scanning the menu, I found that there was a decent array of Western dishes (sandwiches, pies, roast chicken, salads, fish, etc) and also a couple of local dishes (nasi lemak, mee, roti jala, etc).
We sampled 4 dishes that day. First up, the Mee Hailam (RM 7.50++) and Roast Chicken Salad (RM 12.50++):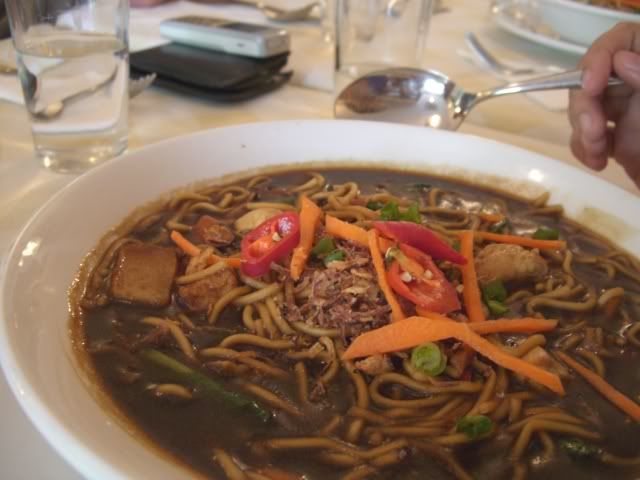 The Mee Hailam and Roast Chicken Salad.....
Overall, I found these just OK.
Not anything bad about them - the Mee was nice comfort food, al dente noodles in a savoury sauce and the chicken salad with its crisp fresh greens and simple salad dressing - but just not fantastic.
(Can't complain too much though - it tasted nice enough considering the decent pricing/ serving size)
Next up, the Steak and Mushroom Pie (RM 17.50++) and Fillet of Sole (RM 16.50++):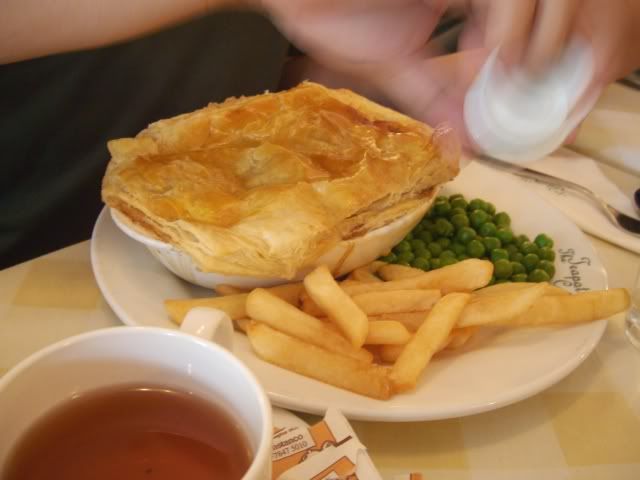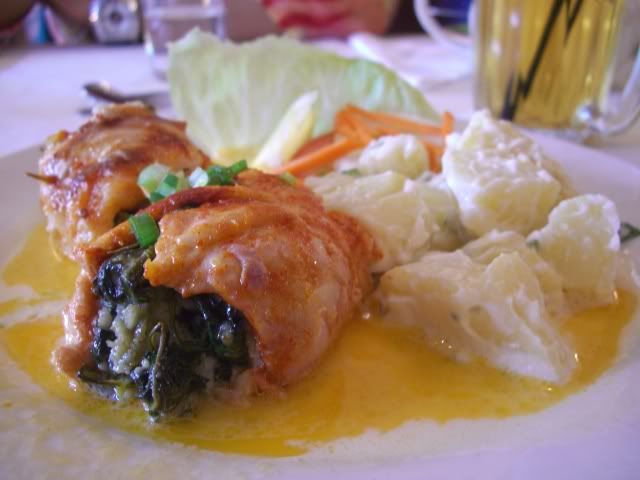 The Pie and the Fish.....
I preferred these 2 dishes much more...
- The pie was light, flaky and crispy on the outside and chunky, soupy and savoury on the inside with a decent amount of moderately tender beef pieces.
- The fish was YUM. Serving size was a bit small but I loved the moderately tender slices of fish, wrapped around the creamy spinach filling and topped with a tart sauce.
We were there for a light lunch that day (in between our "zhi mui" duties in the morning and getting ready for the wedding dinner that night) so we didn't try out any of the desserts.... However, I noticed a couple of nice looking pastries and cakes in the display so I'll probably pop by some time to try it out.
So, it's: Cosy restaurant and good selection of Western dishes (and some Asian food) for reasonable prices BUT nothing much to complain about - service could have been a bit friendlier but it was generally ok...
Restaurant Review
Summary Sheet:
Teapot Cafe @ SS2, PJ
(in the row of shops behind the SS2 police station)

Taste: 6
Ambience : 6
Service : 6
Price** : RM33/++
Parking: Difficult on weekdays, particularly on Monday night (pasar malam)

Website: (with map!) www.teapotcafe.com

** Approximation - Per person, 3 course meal, excluding drinks
Telephone No.: 03-7875 3024
Opening Hours: Mon 12noon - 6pm, Tues to Sat 12noon - 6pm, Sun closed
NO PORK SERVED
OTHER REVIEWS:
-
Babe In The City
-
Masak-Masak
-
KY Speaks
-
My So Called Life
-
I Just Wana Eat
TAGS: Food, Blog, Weblog, Malaysia, Restaurant Review, Restaurant Reviews, PJ, Petaling Jaya, Teapot Cafe, SS2, Asian Food, English