Great Italian restaurant to try in the heart of KL city (practically down the road from KLCC)....
The Dinner:
Situated in a cosy little bungalow on Lorong Yap Kwan Seng, Sassorosso is a convenient stone's throw away from the bustling KLCC area. I found the exterior very inviting, with its patches of greenery around the low key white building: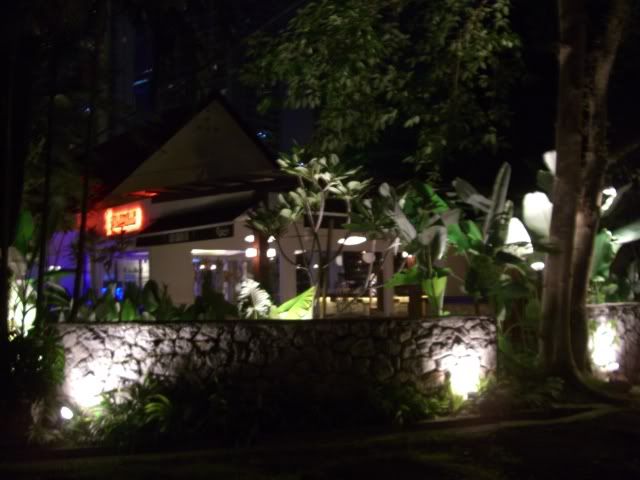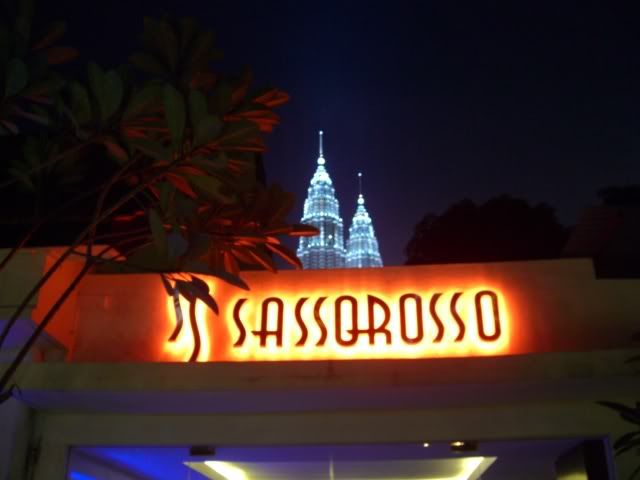 The exterior of SassoRosso....
Inside, it was modern and stylish (without being "hoity-toity"):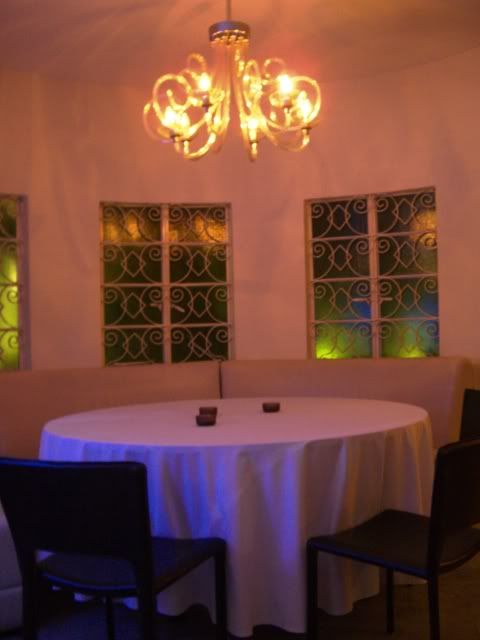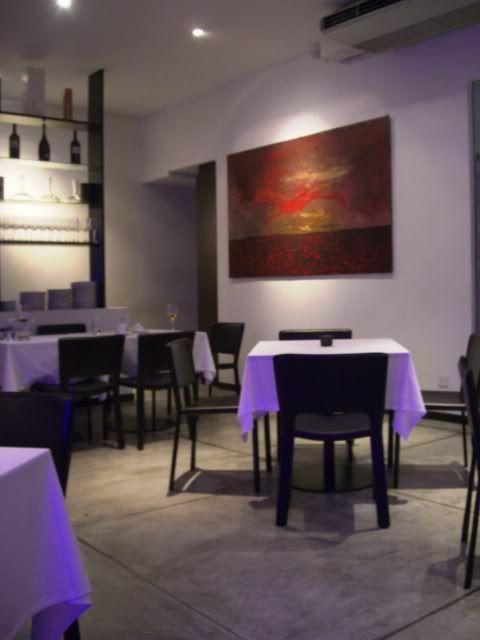 Sassorosso interior....
I particularly appreciated the fact that they did not put the tables too closely together, making the space inside feel much more comfortable and look more spacious than it actually was.
Scanning the extensive menu, we felt spoilt for choice. There was a wide range of deliciously described meats, pastas, pizzas and seafood - ranging from the affordable (about RM20++) to the expensive (RM80++).
As we were feeling especially greedy that night, we actually chose the Quattro Formaggi - 4 Cheese Pizza (RM 28++) as our starter that night: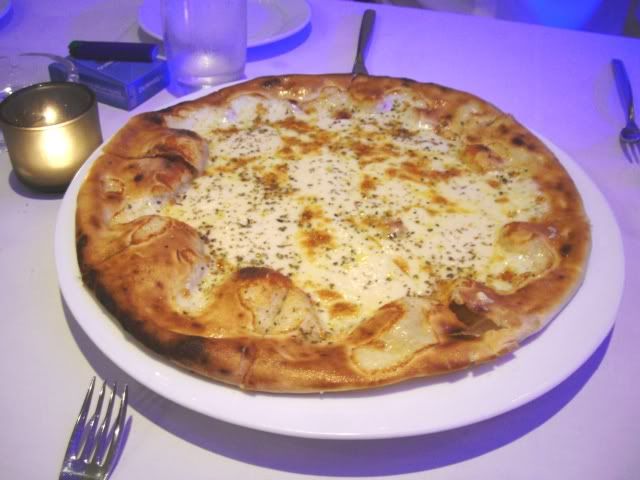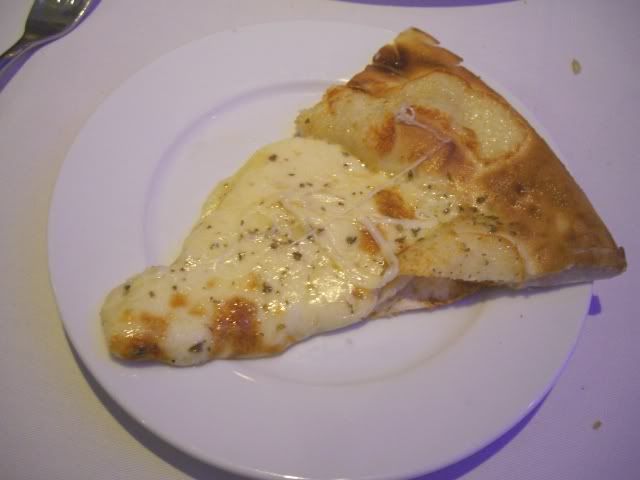 The Quattro Formaggi (Four Cheese Pizza)....
Mmmmmmm......
I really enjoyed this pizza - simple but satisfying.
The crust was just nice..... slightly crispy but with some "bite" to it and topped with a generous amount of fragrant cheese.
(Still, I can imagine that it would be very "jelak" if you try to eat this on your own)
Moving on to the mains, we tried the Veal Ossobucco (RM 68++), Duck Breast & Confit (RM 42++), Pasta Bigoli all'anitra (RM 28++) and Stuffed Chicken (RM 38++):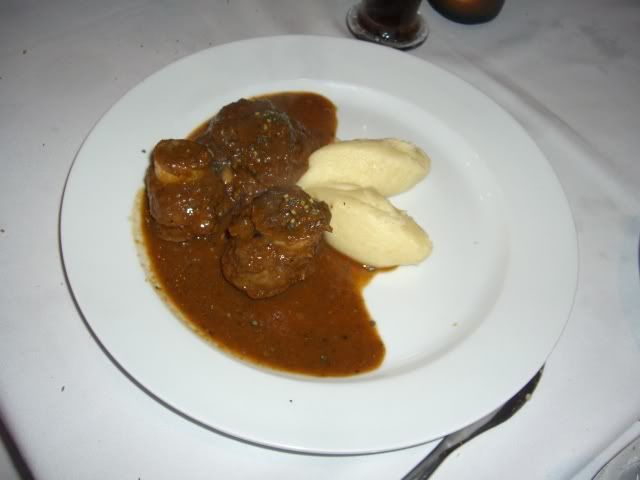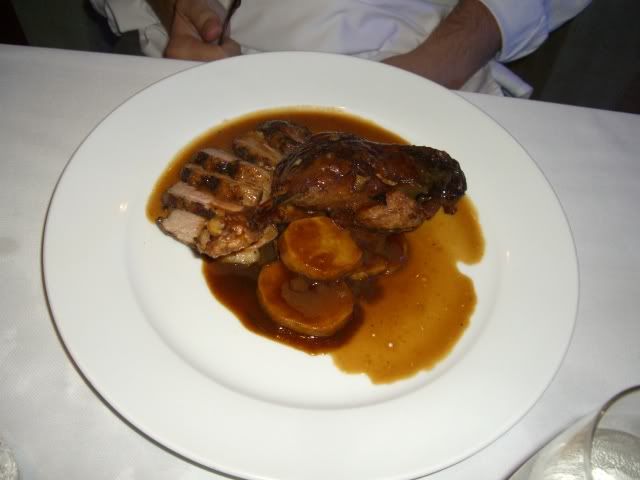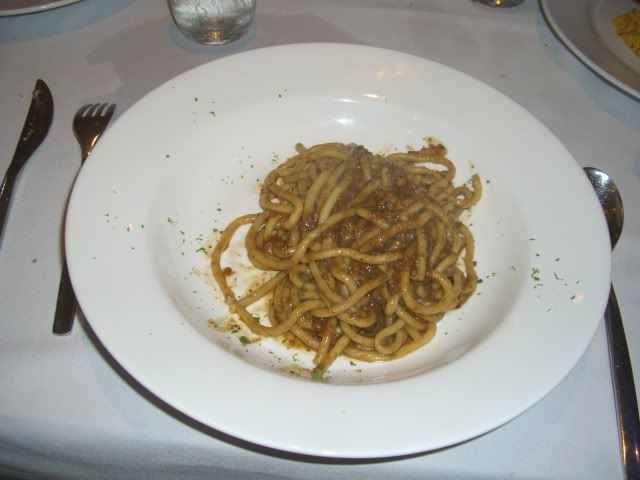 Clockwise from top left: The Lamb Ossobucco, Duck Breast & Confit, Spaghetti Bigoli all'anitra and the Stuffed Chicken....
The clearcut "winners" here were definately the Veal Ossobuco and the Duck Breast:
- The Veal Ossobuco - lovingly stewed veal (so tender!) served with a side of either potatoes or risotto
- The Duck Breast and Confit was not particularly tender, but stood out with it's smokey fragrant taste and totally non-existence of "ducky" flavour in the meat.
As for the other two, they were not that nice (by my tastebuds):
- The Spaghetti Bigoli all'anitra - a thick spaghetti cooked in a savoury duck broth, was unusual (cannot find in other restaurants here) but I found it a bit starchy (due to the thickness of the spaghetti)
- The Stuffed Chicken - Ok only lah. The lemon butter sauce was ok but the chicken was a bit too dry.
Of course, we could not miss out on dessert. That night we had the Panna Cotta (RM 14++) and Strawberry Millefeuille (RM 16++):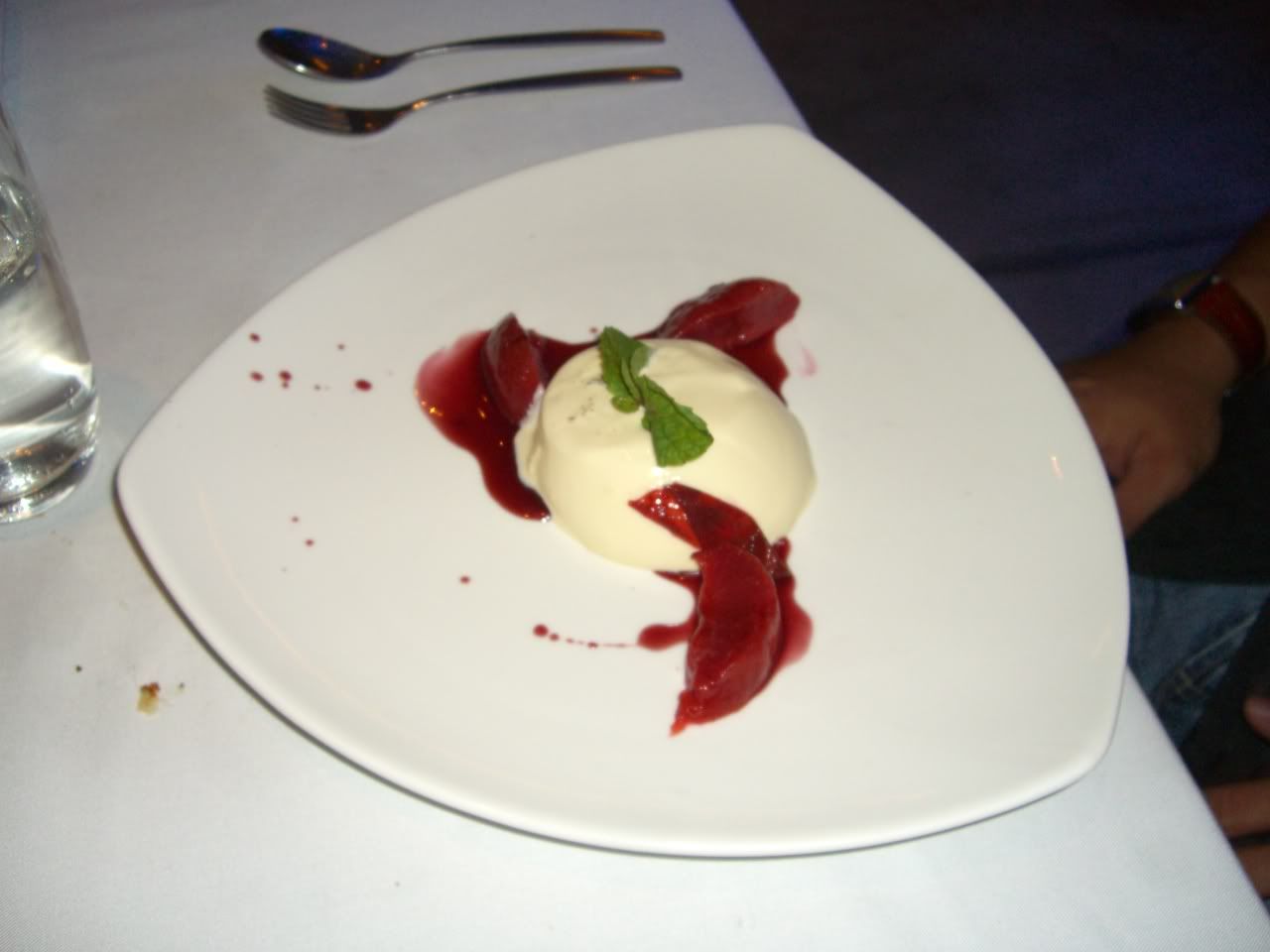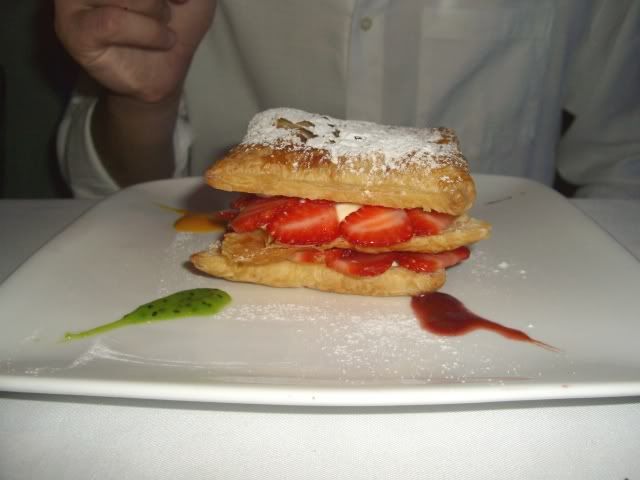 The Panna Cotta and the Strawberry Millefeuille....
The Panna Cotta was pretty good - good texture that was not too dense yet not too light and just right in terms of sweetness.
As for the Strawberry Millefeuille - only just ok. The pastry layers were a bit too dense, bordering on
hard
.
(I was disappointed... I like strawberry desserts and was hoping this would be good)
The highlight of the night for me was definately the Chocolate Flan (RM 22++):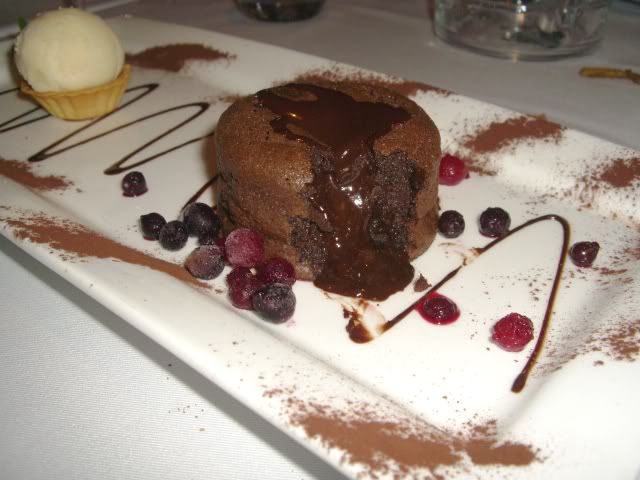 The chocolate flan....
I must admit, at first I thought: "Wah, so expensive!" but decided to order it anyway.... And thank goodness I did!
MMMMMMmmmmmmmmmmmmm -
Perfecto
!
Slightly crisp outer layer, harbouring a moist yet light spongey cake with a wonderfully sinful molten chocolate center.... complemented by the serving of vanilla ice cream and contrasting sour berries on the side.
(I know this sort of dessert is pretty common nowadays but I found that Sassorosso does it really well)
Overall, I really enjoyed our dinner there that night. It's not like it's super affordable but I felt it was good value for money considering the yummy taste of the nicer dishes (Just be a bit careful on what you order). I'm definately going back to try out some of the other items on the menu!
:)
So it's: Stylish but comfortable setting in a cosy bungalow, wide range of delicious Italian food, friendly service BUT nothing much except that there are some "misses" on the menu and prices there can be quite expensive for some dishes (serving sizes are good though).
Restaurant Review
Summary Sheet:
Sassorosso @ Lorong Yap Kwan Seng, KL

Taste: 7
Ambience : 7
Service : 7
Price** : RM 50/++ per person (!!)
Parking: OK
Website (with map): www.sassorosso.com.my

(!!) Warning: You can definately eat there for RM50++ but there are some meat dishes there which cost up to RM90++ each.

** Approximation - 3 course meal, excluding drinks
Telephone No.: 03-2166 6428
Opening Hours: 12noon till late, closed on Sunday
NO PORK SERVED
OTHER REVIEWS:
-
Lots Of Cravings
-
Kampung Kayell
-
Sweets For My Sweet Tooth
-
Jule's Eating Guide to Malaysia
-
Places and Foods
-
Euphoric Moments
-
Pink Painter
TAGS: Food, Blog, Weblog, Malaysia, Restaurant Review, Lorong Yap Kwan Seng, Club Lounge, SassoRosso, Italian, KL, Kuala Lumpur