The annual Cleo "Perve At A Bunch Of Our Home-Bred, Fed On Sambal and Belacan Malaysian Hotties!" time...
Mmmmmmm... "babelicious"?
Looks interesting....
Not bad, not bad......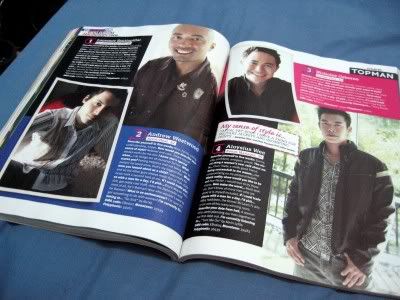 Waaaaah.... look at those biceps....!
Wah.. ini
8tv Adam
also ada masuk?
Hmmmmm........
Nothing wrong with a little eye candy during a lazy weekend, right?
:)
[begin edit]
If you want to view the full listing of the 2006 batch of bachelors as well as view the results of the manhunt, the head over to this
site
....
[end edit]
Anyway, hope your Mondays are starting off well.
Ciao ppl.
TAGS: Personal, Blog, Weblog, Malaysia, Cleo Magazine, Bachelors 2006