A photo heavy post on a fun day out at the first KLPac Open Day.... =)
On the 27th of January 2008, the
KLPac had its first Open Day
!
:)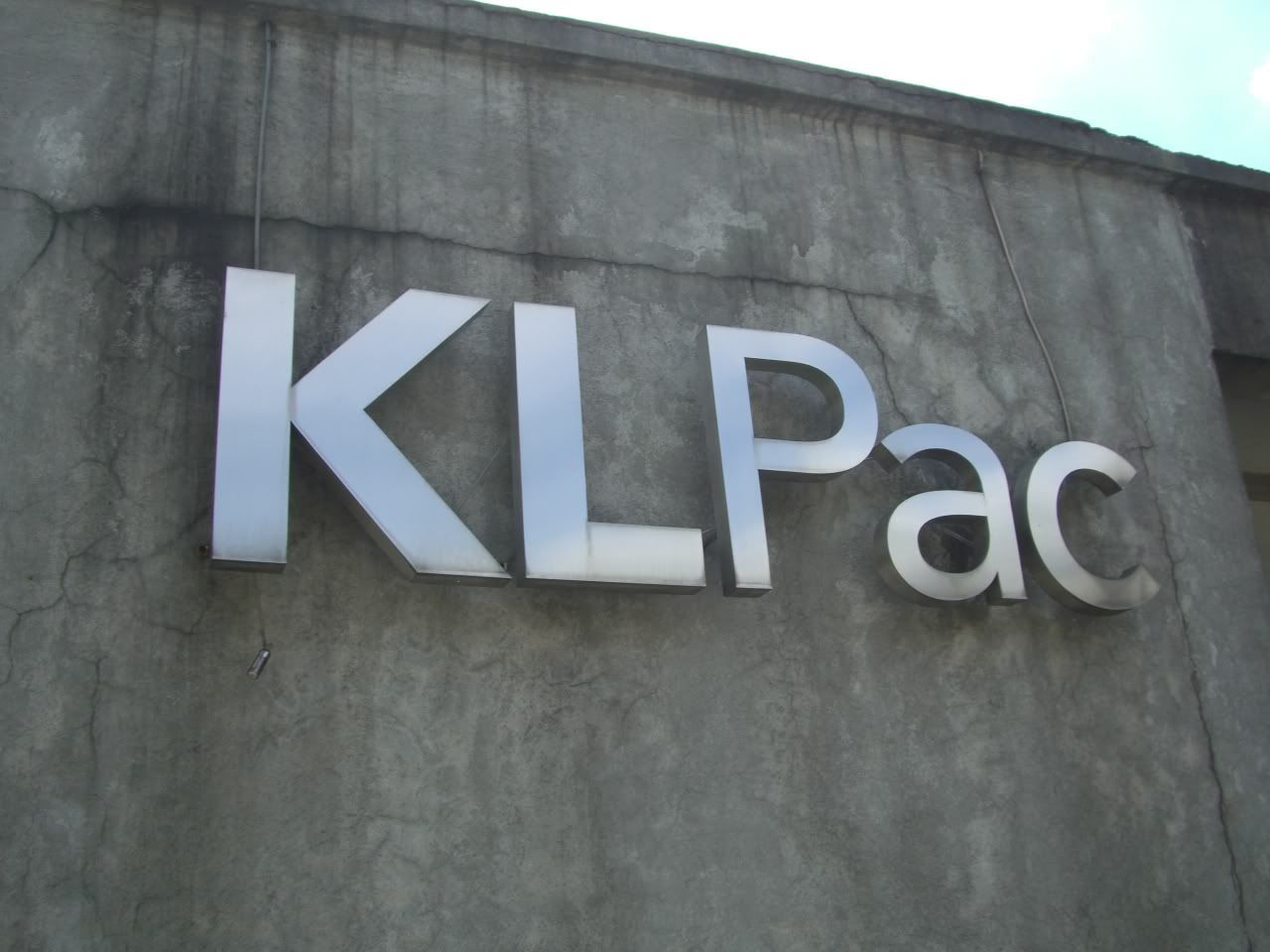 The schedule that day was pretty crazily packed with independant movies, exhibitions, interactive activities, dances, music acts and many others happening concurrently all over (and even outside) the big 3 storey complex.
As much as I would have liked to, I didn't manage to catch everything in the couple of hours I was there but here are photos of some of the ones I saw:
1) The Back Stage Tour (Boo - no photos! The guide said "cannot") and Props Exhibition: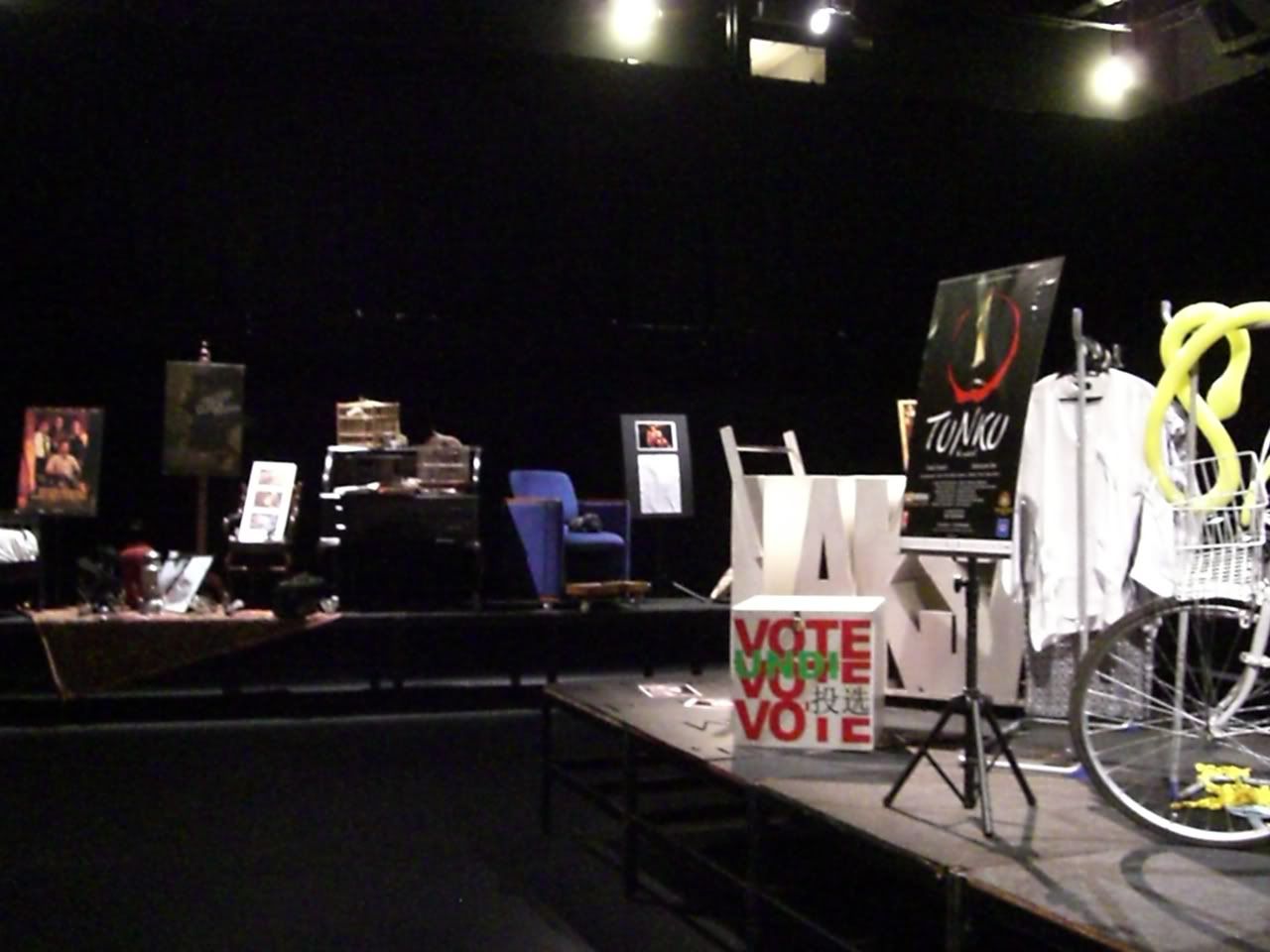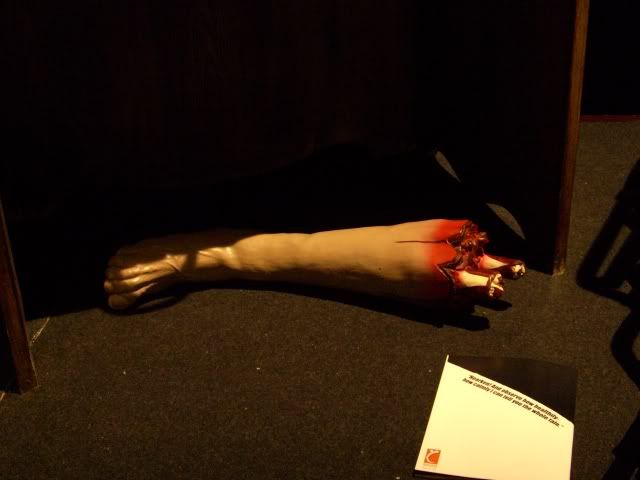 (Wow. It was amazing walking around the normally "no access" areas and hearing about how much hard work goes into the preparation of all performances and the general maintenance of the KLPac)
(Never knew that it was run by a non-profit organisation..... )
2) The Gamelan jam session!: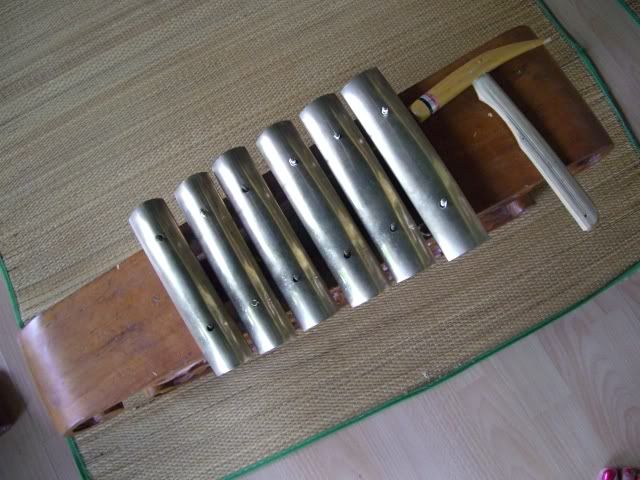 (I thought this was really interesting because after the musicians performed a couple of soothing traditional Gamelan songs, they allowed us all to try out the instruments)
3) Art Exhibition and Local Movies/ Documentary Screening:
(No photos of it but the local documentary on the Broga/ Semenyih Incinerator was very sad and thought provoking... although a bit left wing)
4) The Belly Dancing Performance and Workshop: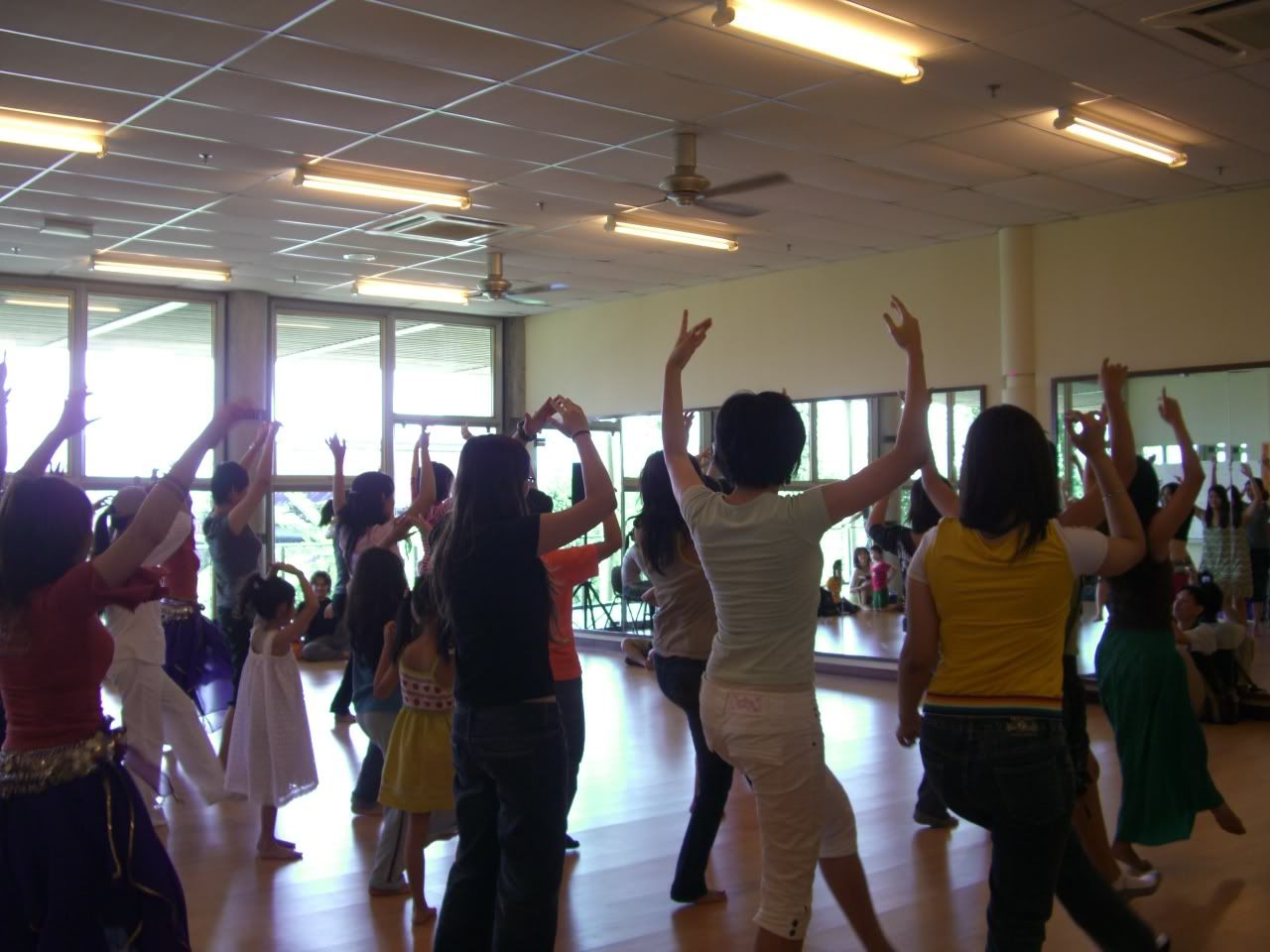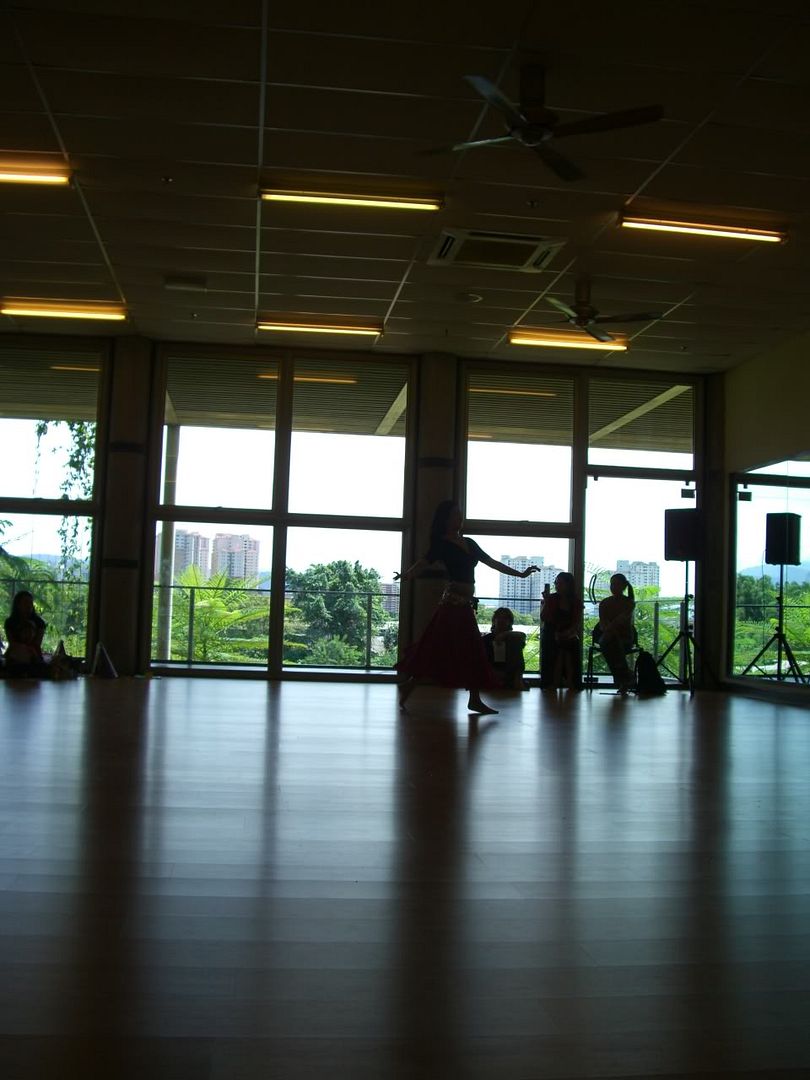 5) Human "statues" (they were acting out scenes from a hat) and cute stone statues outside: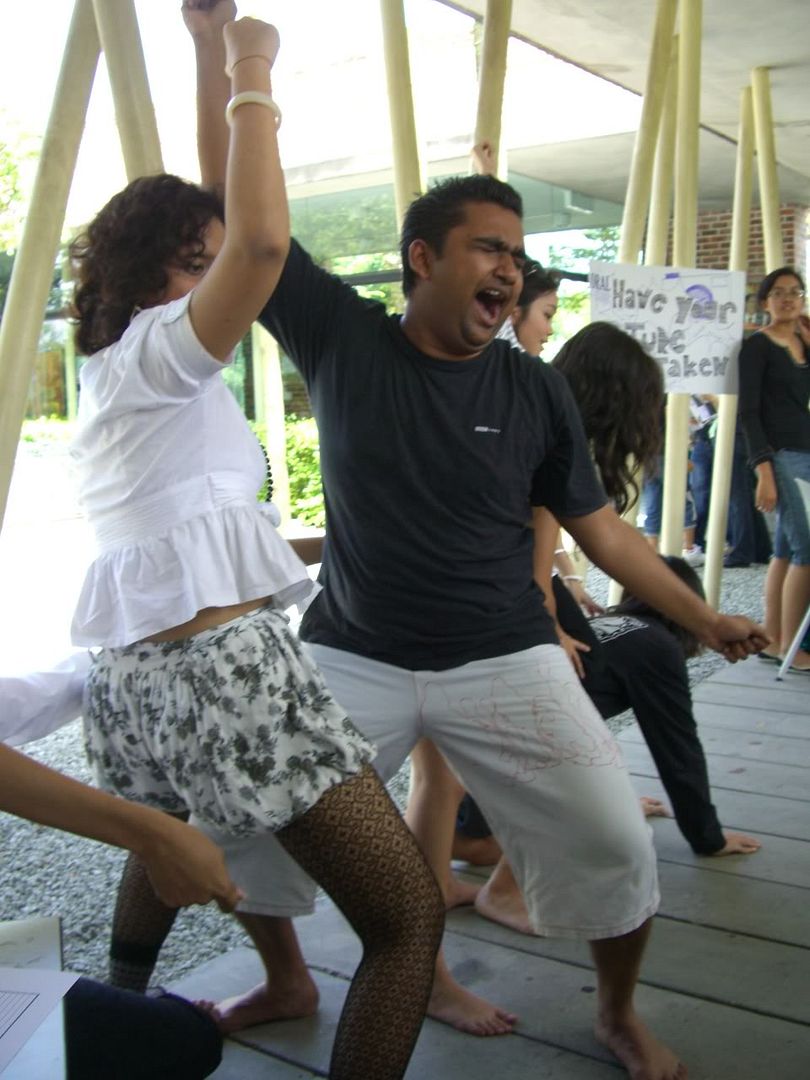 6) Guy Doing Dramatic Kungfu-y Dance on the lawn: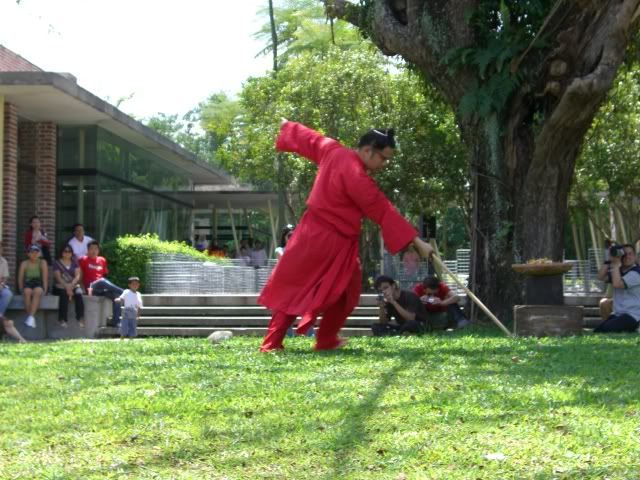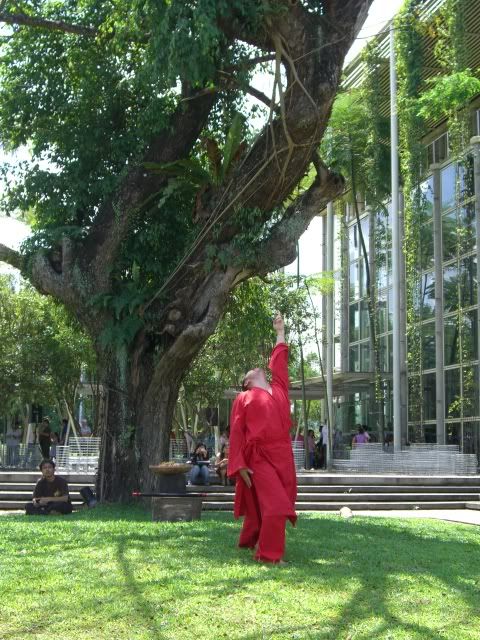 (Am not sure if he did it on purpose but at one point his wooden sword thingy flew out of his hand and hit someone on the head!)
7) Checking out the lovely Koi fish at the nearby Sentul Park Koi Centre: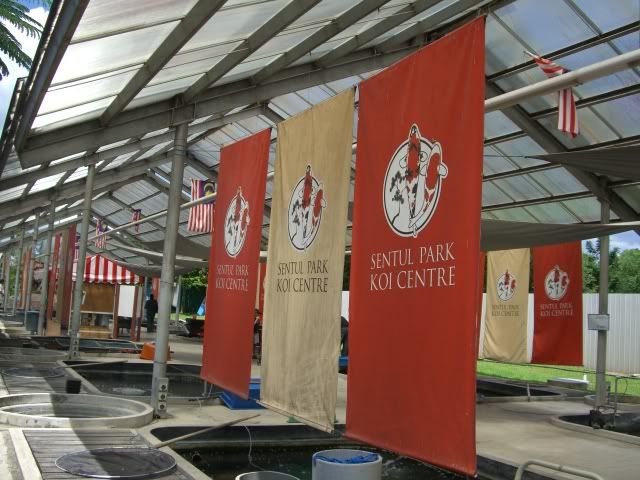 (Oooh.... look at all the pretty fishies! I only have the baby Kois pictured here but if you are in the area, go check out how big the Koi can get... They were gigantic - almost one metre long!)
8) Traditional Japanese Music performance at the Koi Centre: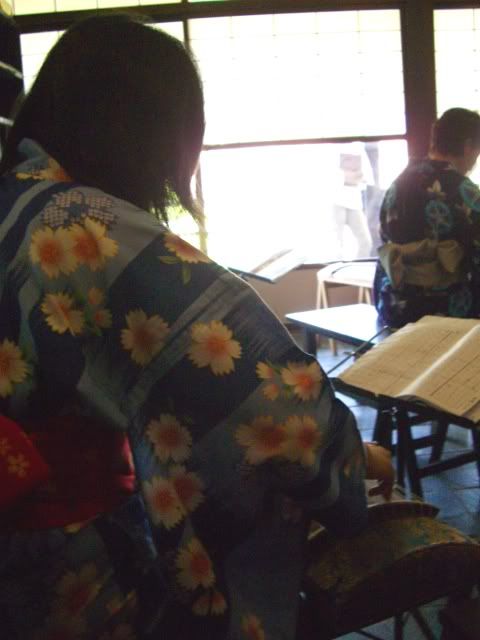 9) Fish Catching Game for the Kiddies: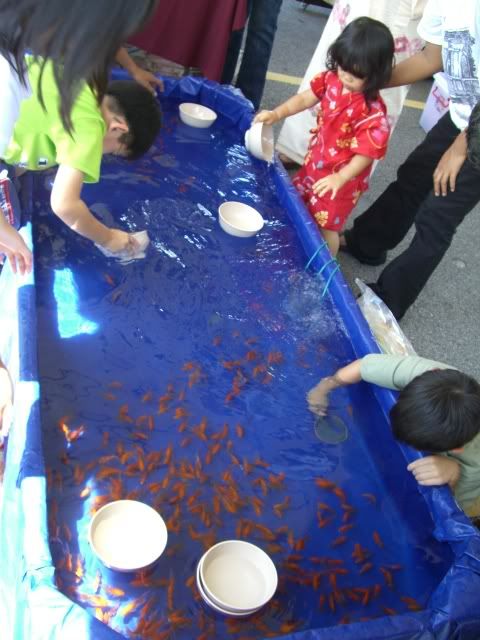 (Mmmm, actually I really wanted to try to catch the cute little fishies too but I figured that there's no way I can pass off as a kid. Haha....)
Ahhh... such a beautiful, sunny day out (although it got a bit too hot!):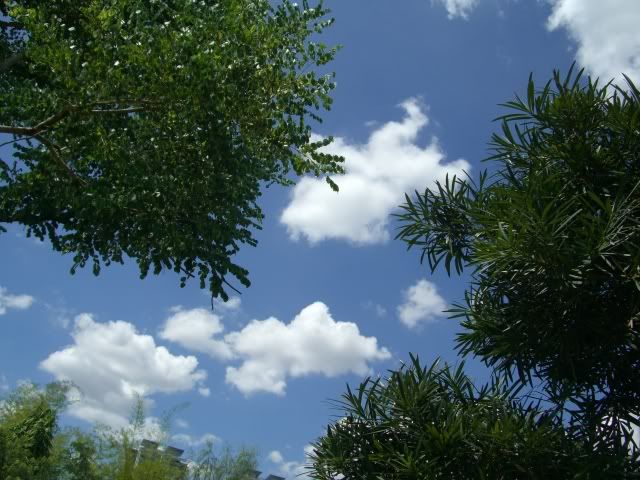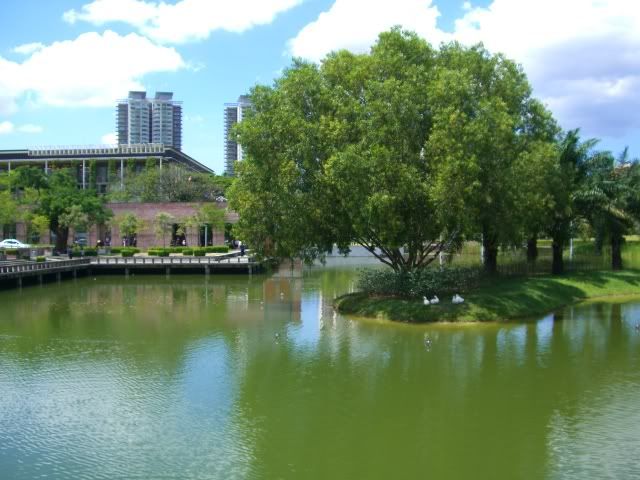 It was great to see the overwhelming response to the (free!) full day at the KLPac. I do hope that everyone who went there walked away feeling like they had fun and see that "art" is not such an unapproachable thing... I do admit, there were a few of the acts that day that had me scratching my head thinking: "What on earth is it suppose to mean???", but it was still interesting to watch!
(Hopefully everyone will come back and support the local arts scene as paying customers soon - we can't have our "starving artists" all starve to death now, can we?)
:)
Anyway, if anyone from the KLPac is reading this: THANKS A LOT! I had great fun (especially on the back stage tour) and hope that this Open Day will be the first of many....
"Support your local arts scene!",
J
TAGS: Blog, Weblog, Malaysia, KLPAC Open Day 2008, Kuala Lumpur Performing Arts Center, KL, Kuala Lumpur, Personal