Really, I'm not!
So, why no new food/ restaurant reviews?
One word sums it all up: WORK!
I really have been eaten whole by my day job since I got back from Italy....
*sigh*
It's like I have to pay back for the week that I was away!
Haha.
Oh well.
If I had any doubts before that I wasn't earning my keep here in my department, those doubts are now completely quelled.
What have I been eating lately though?
1) Nescafe Coffee aka. BREAKFAST:

Viva le caffeine.....
2) Maggi Tom Yam Cup Noodles aka. LUNCH:
Fast to cook, good to eat.....!
3) Domino's Thin Crust Extravaganza Pizza aka DINNER: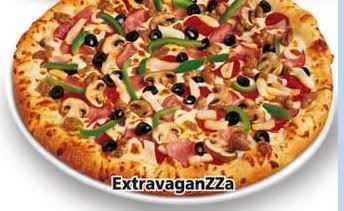 Yummy crispy beefy goodness.....
Erm...
I suppose that doesn't add up to a well balanced diet, does it?
:)
TAGS: Blog, Weblog, Malaysia, KL, Kuala Lumpur, Personal