aka. J the Chocoholic's trip to Italy Part 3 - Pisa! (Note: Very photo heavy post)
Here's another dose of desktop escapism for you all...
:)
Third stop - PISA!
The Campo dei Miracoli (Square of Miracles):
A view of the most famous landmark in Pisa.....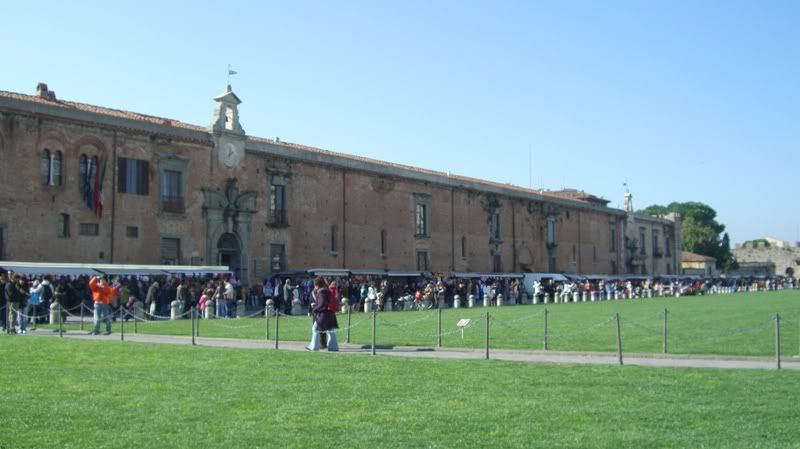 The row of shops next to the Square, mostly selling souveniers.....
The Torre pendente di Pisa (Leaning Tower of Pisa):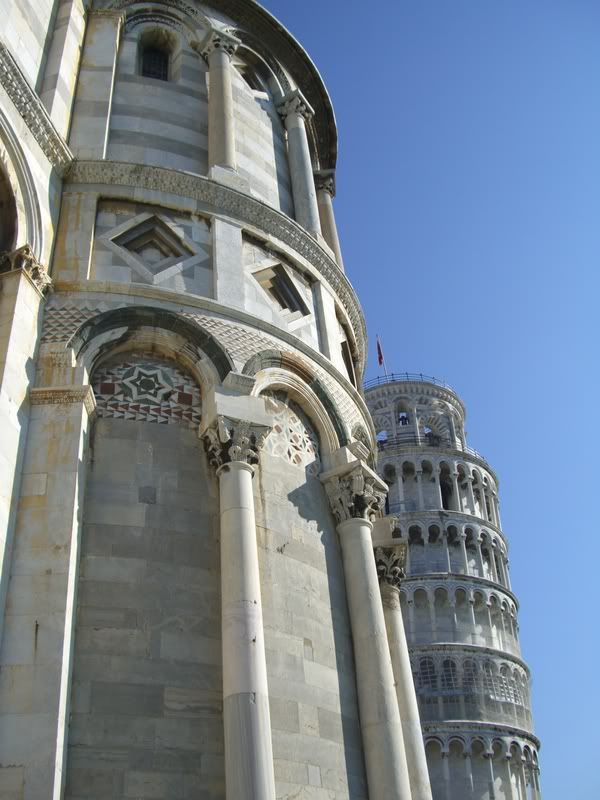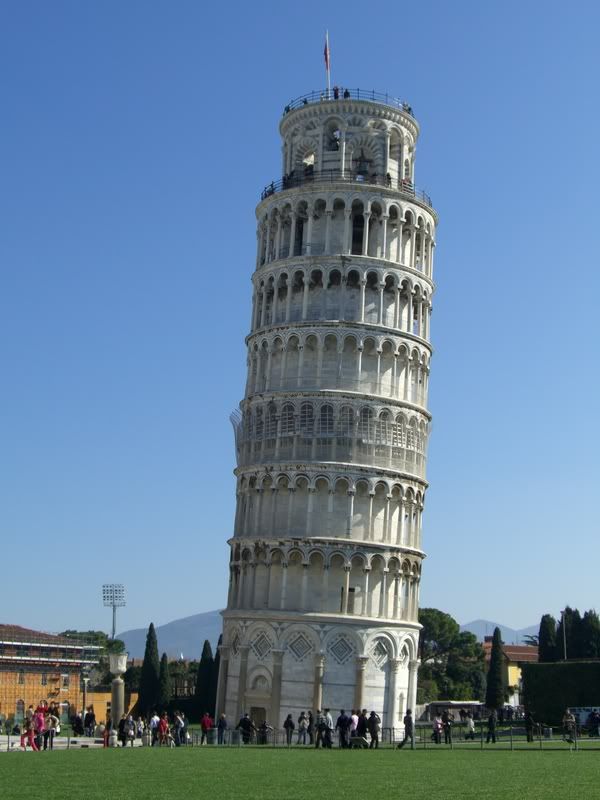 Yikes! it really looks like it might fall anytime.....
The Duomo di Pisa (Cathedral of Pisa):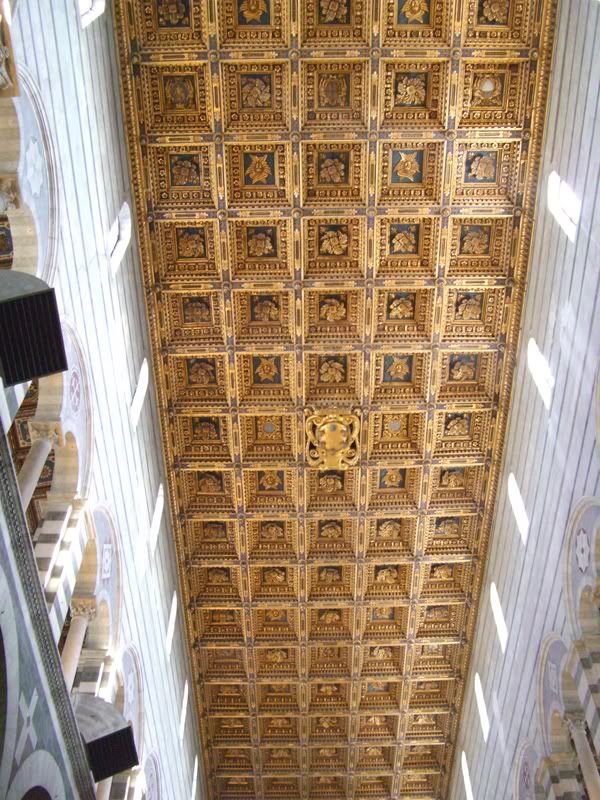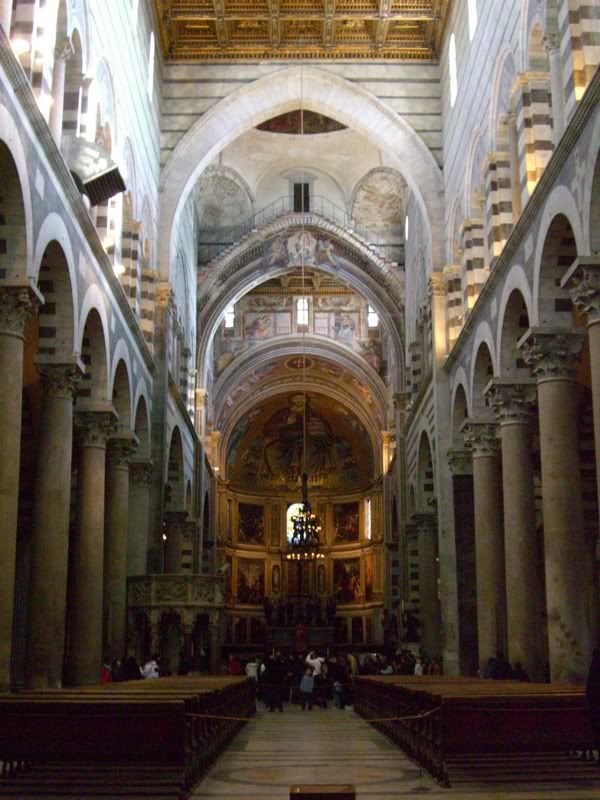 A look at the beautiful detail inside the Cathedral.....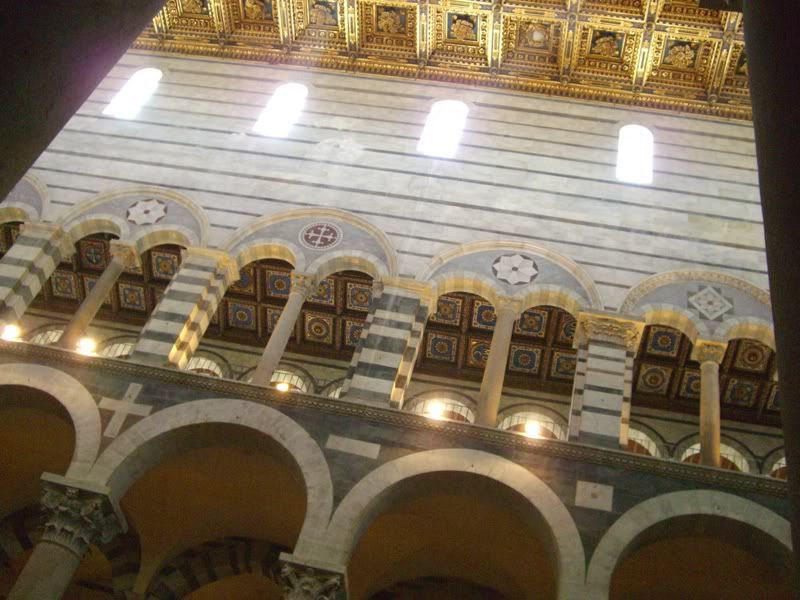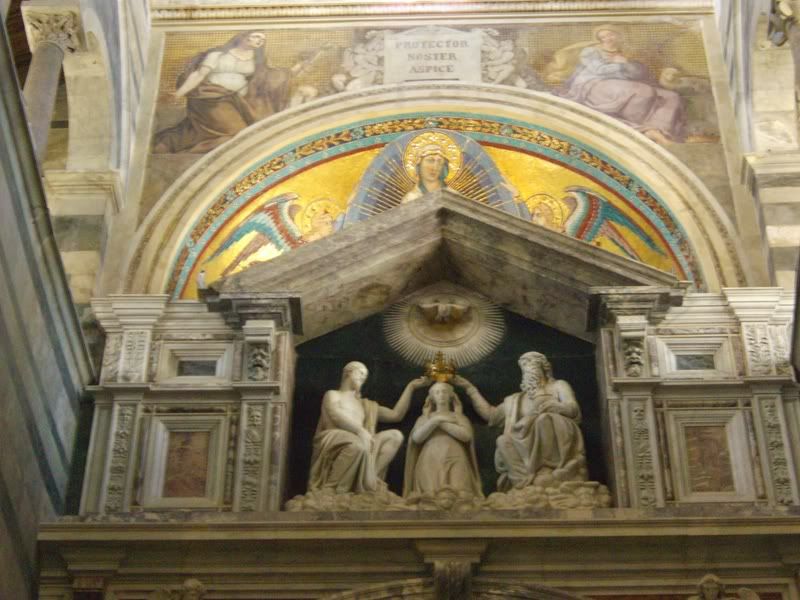 Wow.....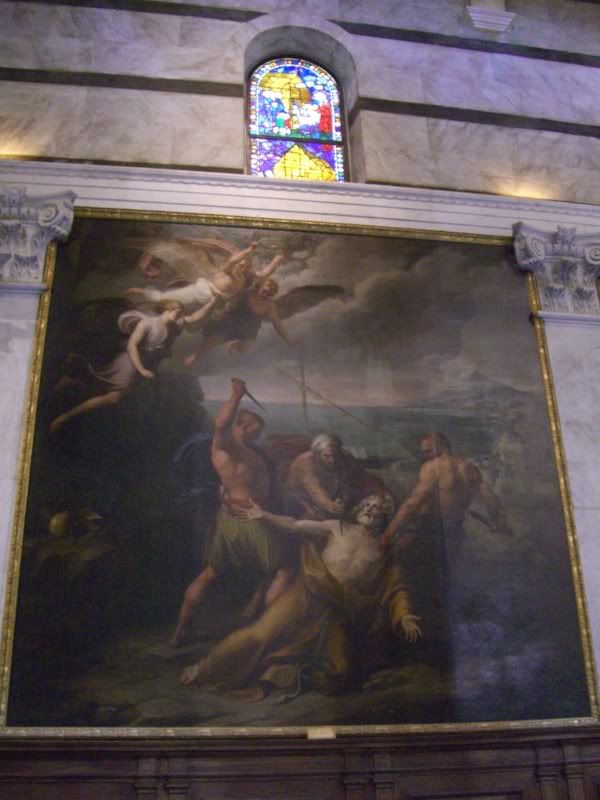 Awe-inspiring stained glassed and paintings all around.....
I hope that you've all started off your Mondays well!
(Remember: It's only 5 more days till the weekend!)
Hugs,
J
TAGS: Blog, Weblog, Europe, Italy, Photos, Holiday, Pisa, Personal