Following last week's successful
wine saving attempt
, I've been trying to slowly consume my family's badly maintained wine collection to "save" the rest of the bottles.
I was hoping to get lucky again and find that the 1999 bottle of Aussie Shiraz was still drinkable but... *sigh*... you can't win all the time, I guess.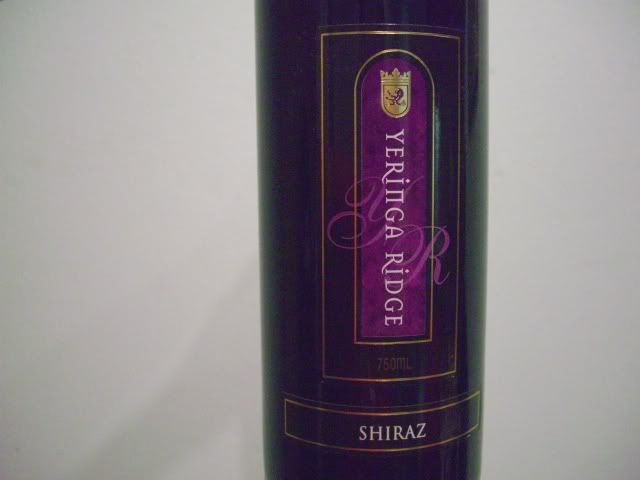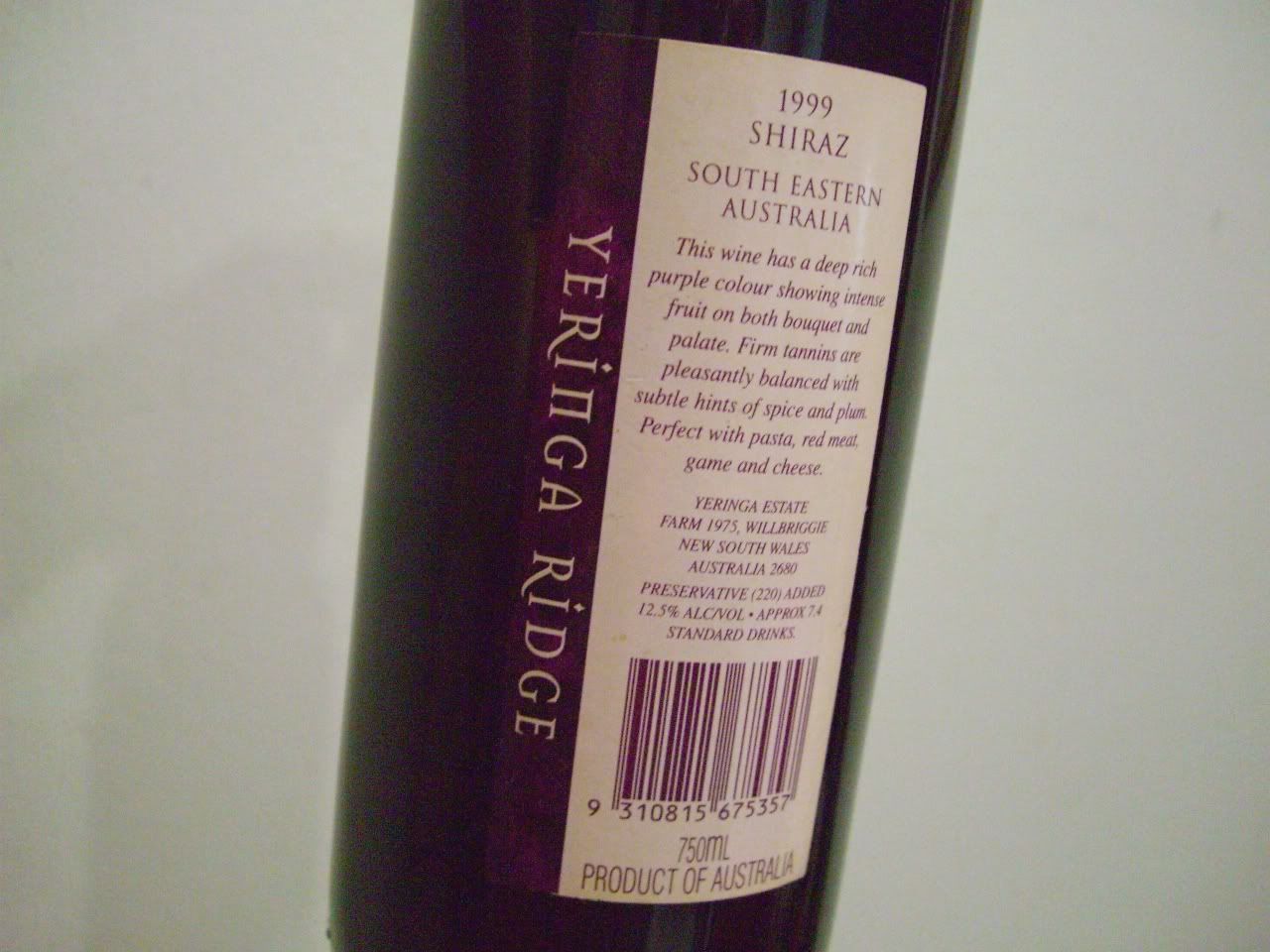 How bad was it?
Well, if you look closely at the tip of the cork, you can see that it has started to rot: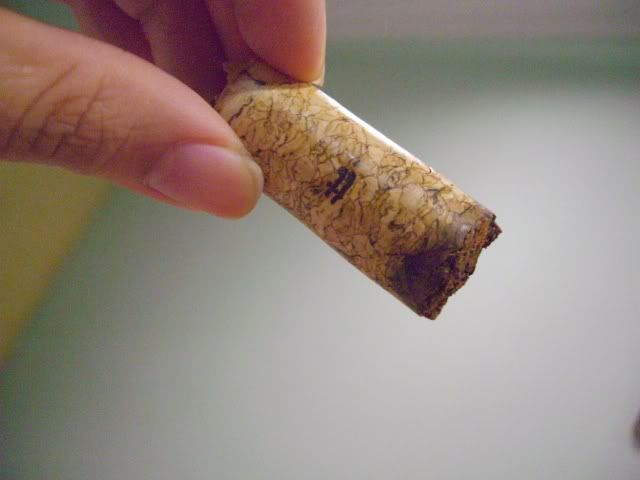 Being a typical Malaysian, I thought to myself: "Not good to waste it lah! - How bad can it possibly taste?"... So, not taking heed of this red flag, I decided to try a glass of this wine (and lived to regret it).
The wine itself had not oxidised (since the top half of the cork is still well intact) but because the cork had begun to disintegrate into the wine, it tastes very corky (for lack of a better word).... Imagine drinking water that has a strong taste of paper and a teeny hint of grapes - yeah, it was not a very pleasant experience.
So, sorry Mr Yeringa Ridge Shiraz 1999 - you were supposed to have tasted lovely with firm tannins and a strong bouquet of fruit pleasantly balanced with hints of spice and plum but obviously, we had not taken good enough care of you...
(... on the other hand, it could just be that the cork was faulty - it happens)
Anyway, I'm keeping my fingers crossed that the next bottle of wine I open will still be ok.
TAGS: Blog, Weblog, Malaysia, KL, Kuala Lumpur, Personal