My personal highlight of the week?
*drum roll*
Saving a bottle of wine from certain death.
:)
See!:
From the looks of it, there was probably just a few more months/ one year tops before the wine would had gone bad and turned into vinegar....
(The fact that the purple marks are so close to the tip of the cork is a pretty good indicator)
It's not that it was an expensive bottle of wine - just a normal Spanish wine given to my family as a present - but still, it would have been a pity to waste it.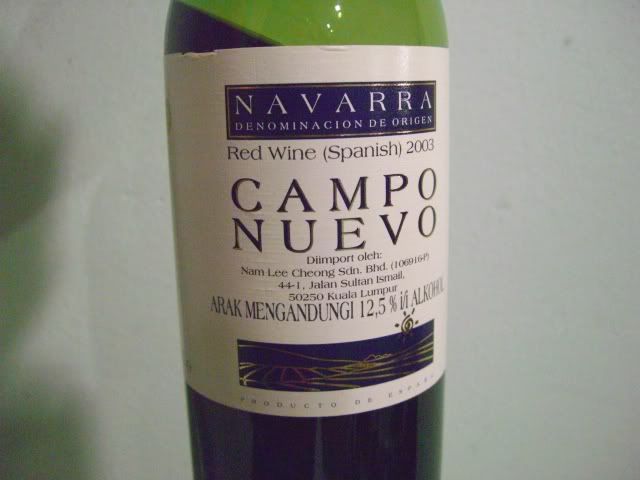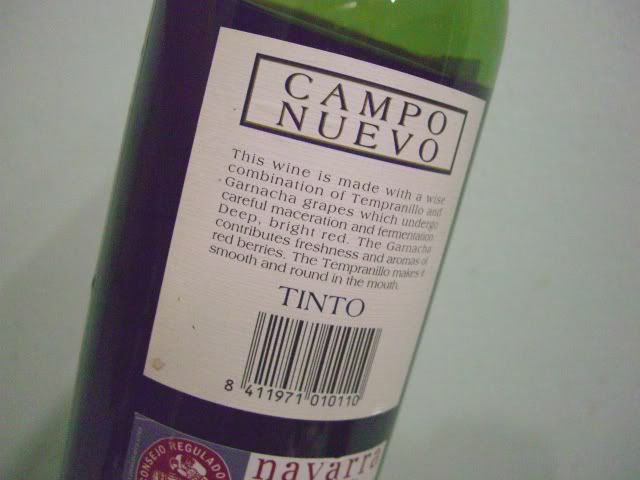 The wine turned out to be nice though - robust and fruity but just a tad too sweet... Also, although the taste was pretty full flavored, it didn't have a very strong finish.
Anyway, overall : Not bad.
:)
I'm definately not a wine expert - just starting to dabble in it (or more accurately, starting to experiment with the wines that I can afford) so don't put too much weight into this "review", ok? Some online reviews like
this one
have given this winemaker a pretty good rating though.
(However, most of they have a vested interest because they are selling the stuff)
Anyway, it's fun to try new wines.
Hope you like it if you ever try out this particular wine.
(Another decent and affordable Spanish wine that I've tried lately is the Torres Coronas Tempranillo - tastes ok and costs under 60 bucks at the supermarket)
TAGS: Blog, Weblog, Malaysia, KL, Kuala Lumpur, Personal