Quick post on a veteran bistro in Centrepoint Shopping Centre....
Bernard's Bistro and Restaurant
has been opened in Centrepoint Shopping Centre for around 9 years but I had never tried the food there... It's always a good indicator if a food venue has remained opened for such a long time as it shows that the food is consistently good (or conversely, that it is consistently used as a money laundering facility) so me and P made it point to go try it out last weekend.
The Lunch
Walking into the bright yellow walled interior of
Bernard's
, I had an impression that it's really more a drinking hole than a restaurant. The layout seems to center around the bar area and also, there was a hint of that musty smoke/ alcohol smell that just wouldn't go away....
(It's not really that bad but non-smokers like me will definately notice it):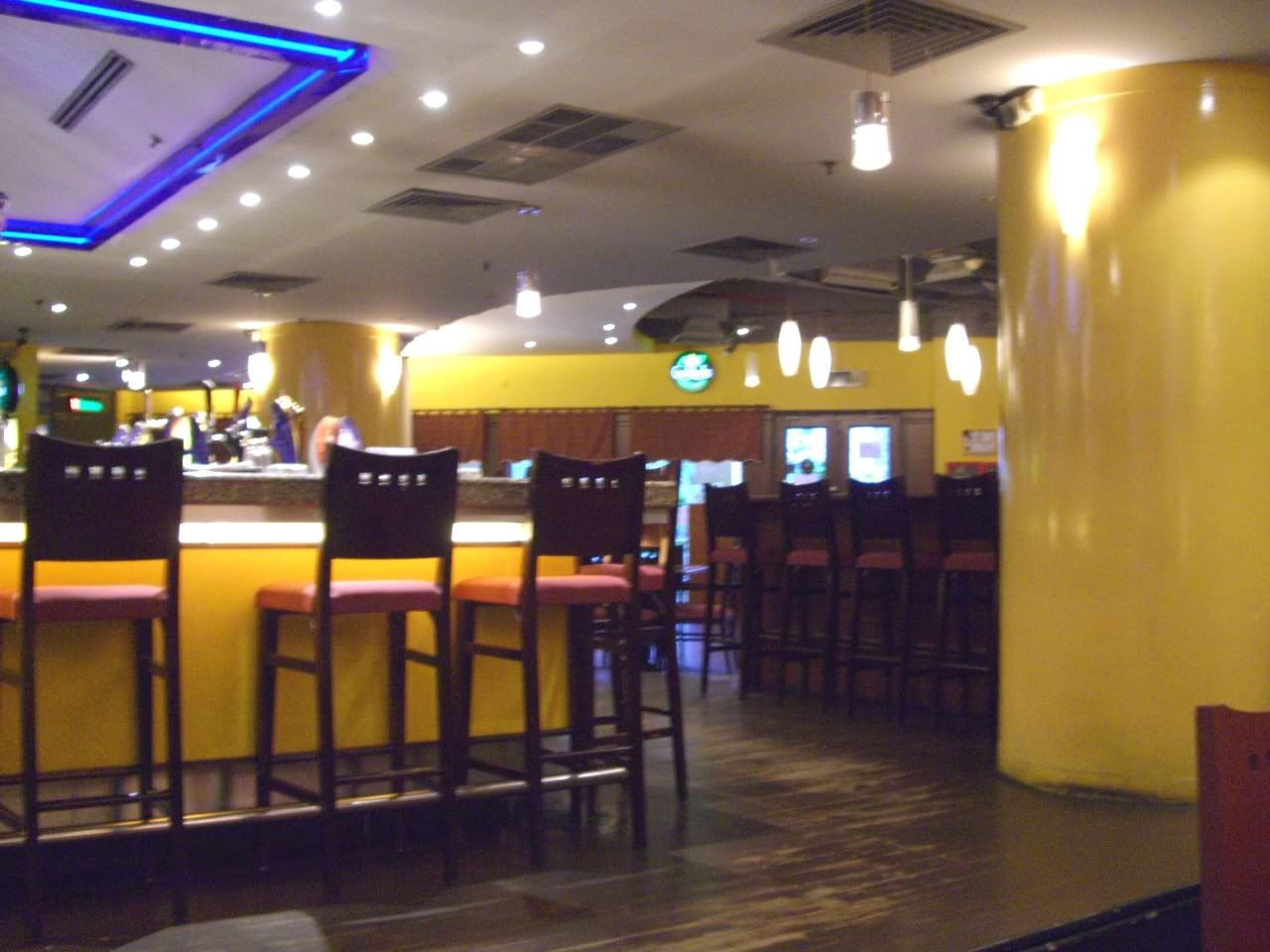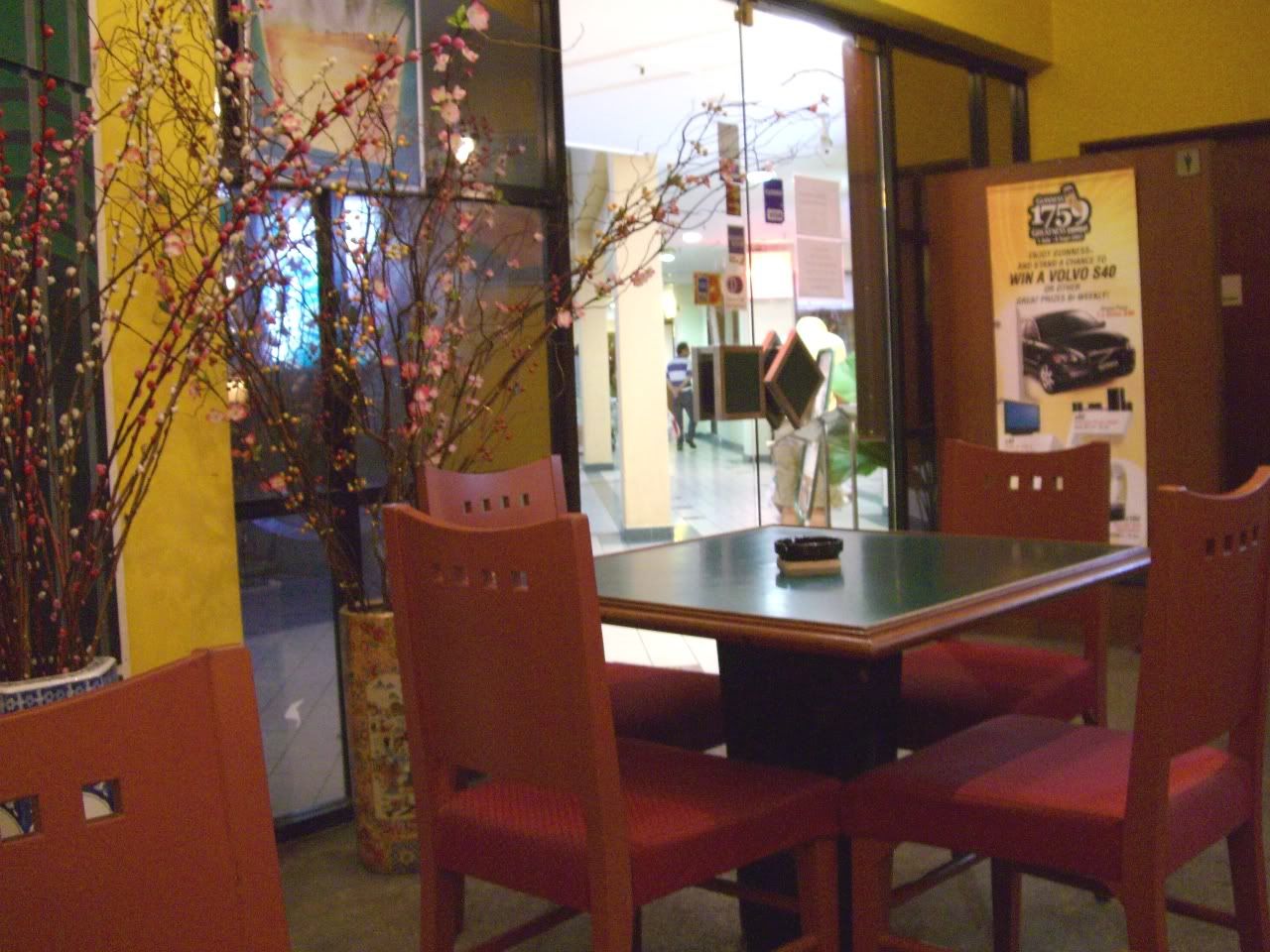 Interior of Bernards
(Oh, I was also very amused by their selection of music - all the oldies like My Way, etc, which added to that "uncle bar" atmosphere)
The menu seemed interesting as there is a good range of local and Western dishes served there. The prices seemed to be a bit on the high side for the local dishes and the drinks though... eg. RM6.50++ for a glass of teh tarik! O_o
Anyway, P decided to try out the Chicken Rice (about RM16++), which was recommended by the waiter as one of their specialties: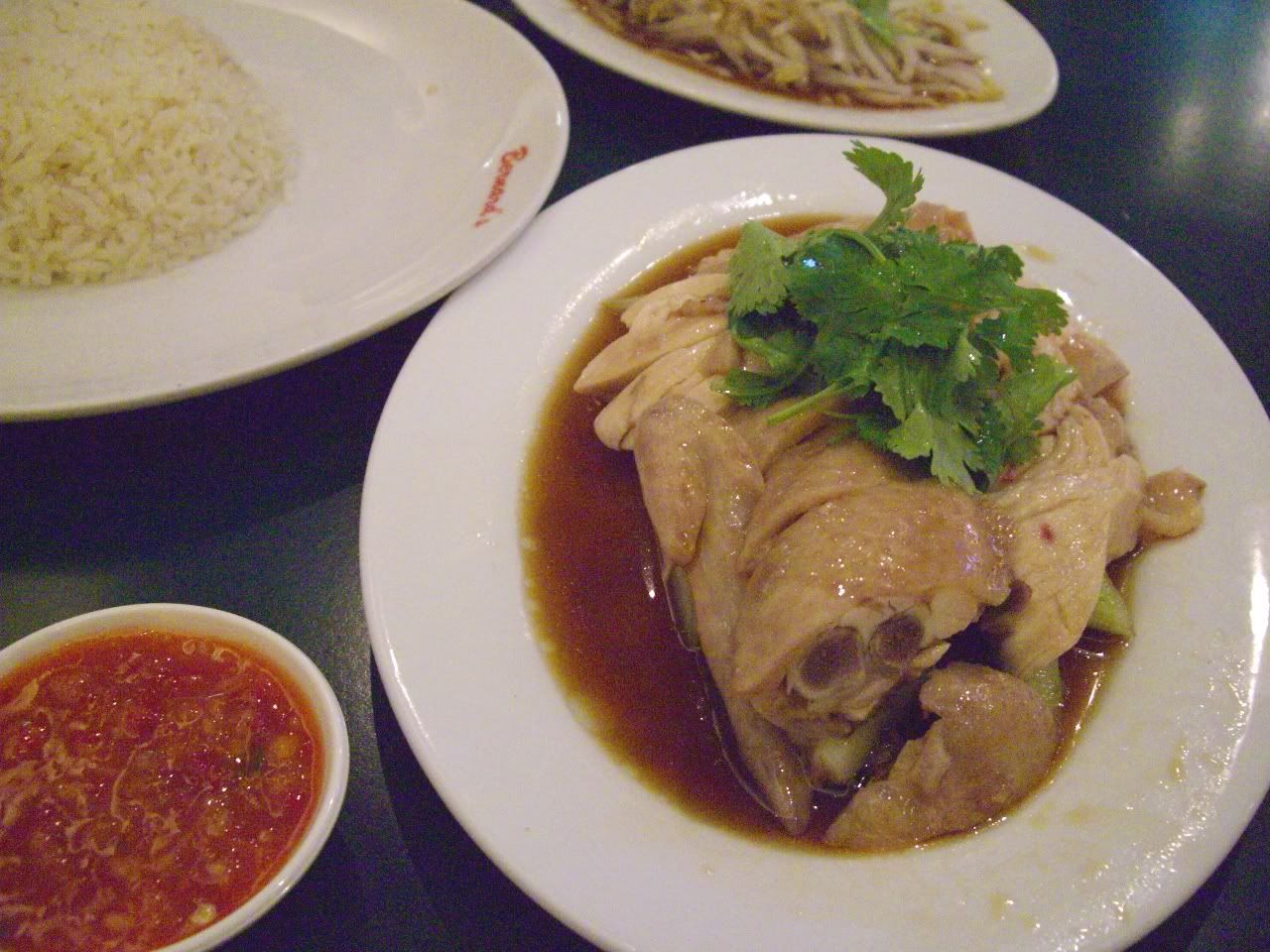 Chicken Rice
Although the price is a bit expensive if you compare to the coffeeshops (how not to compare?), the Chicken Rice set was pretty good:
- The chicken was tender and tasty (not super tender but it was pretty good),
- The
taugeh
(beansprouts) were fresh and delicious,
- The rice was fragrant and had achieved that precarious balance of being moist but firm, and
- The soup (salted vegetable and tofu) was full flavoured without being too salty.
(The chili sauce was also not bad - comparable to the ones found at some of the more famous coffeeshop chicken rices)
As for me, I decided to try out the Spicy Prawn Olio Spaghetti (about RM22++):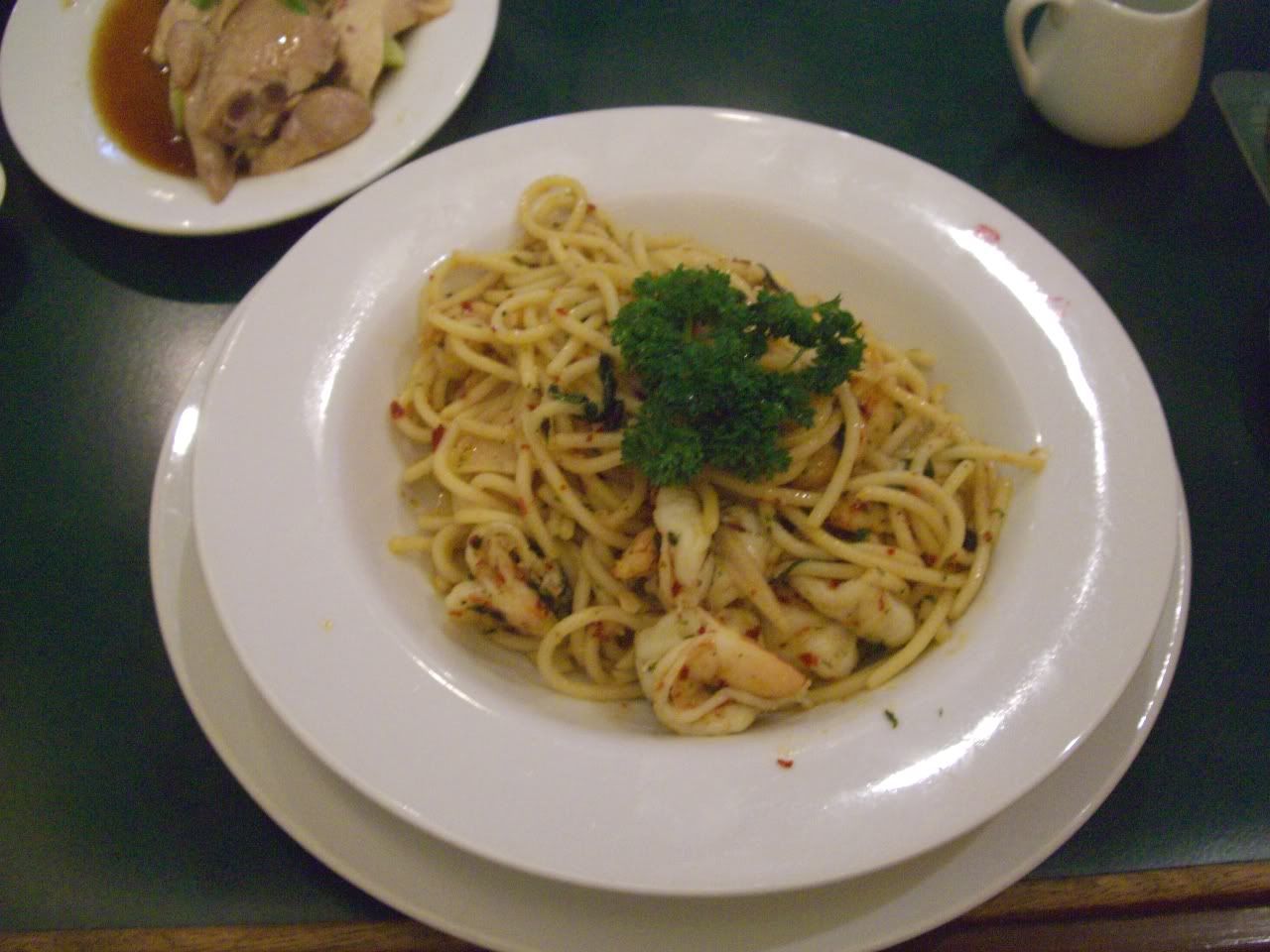 The Spicy Prawn Olio

I really enjoyed the dish as the pasta was al dente and the prawns (so many!) were wonderfully fresh and tasty. Also, I liked that simple taste of the olive oil sauce was accentuated with the addition of the chili flakes and herbs.
(Would definately order this again!)

Those of you who can't really eat spicy food (or just don't enjoy it) should ask the waiter to hold back on the chili flakes though - it really builds up and you'll feel your tongue and lips start to tingle after the 4th or 5th bite.

I didn't have any space in my tummy for starters or desserts but will definately try those out the next time I go to Bernards.
:)

[ BEGIN EDIT ]
(August 2007)

I went back recently to Bernard's and was very disappointed with some of the food I tried:
- the Oxtail Soup (It turned out to be watery and lacking "oomph"... It also tasted a little sweet which is totally against the robust savoury oxtail soup that I like)
- the Spaghetti Marinara (There was a faint "fishy" taste and the sauce was sweet and tasted like it was adapted from tomato ketchup)
(Sorry - forgot to bring my camera that day so no photos but BE WARNED!: Please avoid these particular dishes unless you actually like your soups and pastas unnaturally sweet)

Oh, and they have no desserts available!
:(

Anyway, I've shaved a point off the original rating.....
(Look, it's not to say that it's so terrible that you should not try this place out - just be very careful what you order)

[ END EDIT ]


So it's: Simple setting with friendly staff, good range of local and Western food and BUT a bit pricey considering serving size (for the local dishes and drinks), no desserts, some bombs on the menu and no designated non-smoking section!.

Restaurant Review
Summary Sheet:

Bernard's @ Centrepoint Shopping Centre, Bandar Utama

Taste: 6 5
Ambience : 5.5
Service : 6
Price** : RM 40/++ per person
Parking: OK (BTW, it's free if you only park in Centrepoint for less than an hour)

** Approximation - 3 course meal, excluding drinks
Telephone No.: 03-7710 3188
Opening Hours: 12noon till late
NO PORK SERVED
OTHER REVIEWS:
-
KY Eats
-
Back Street Gluttons
-
The Lab
TAGS: Food, Blog, Weblog, Malaysia, Restaurant Review, BU, Bandar Utama, Bernard's, Bernards Bistro, PJ, Petaling Jaya, KL, Kuala Lumpur