A trip to the delicious island of Penang to visit relatives and eat the yummy food.....
On my recent trip to Penang, I ventured (with my parents and aunt) to the popular Gurney Drive area where we were looking to takeaway some supper (to eat at a relative's home while catching up/ gossiping).
There are many places to eat all along Gurney Drive at night, ranging from "tai chow" to seafood to hawker fare but we decided to stop by the Song River Cafe to get our sinful snacks for the night.
Of course, there were numerous choices at the coffeeshop (dunno why they call it a "Cafe") but after some deliberation we chose:
1)
"Roti babi (Pork bread)"
:
The Roti Babi and Dipping Sauce....
Not bad - this traditional Hainanese dish of (something like) deep fried french toast stuffed with minced pork was savoury, not starchy and went well with the spiced Wosterschire sauce.
2)
"Siu Kai Yik (BBQ Chicken Wings)"
: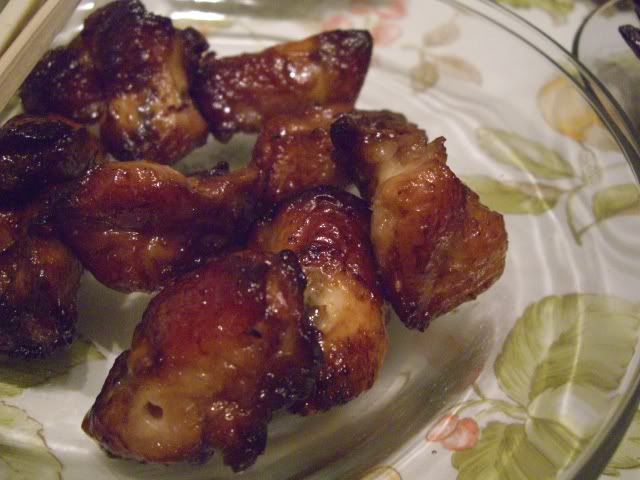 Yummy Barbequed Chicken Wings and also Chicken Butts!
Mmmmm...
These were perfectly barbequed, smokey and slightly crisp on the outside while still tender and juicy on the inside...
(They were a tad too oily though... but not that bad)
3)
Otak-otak
: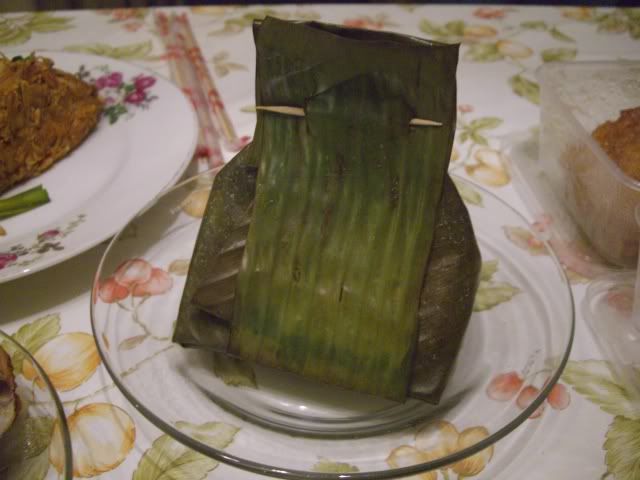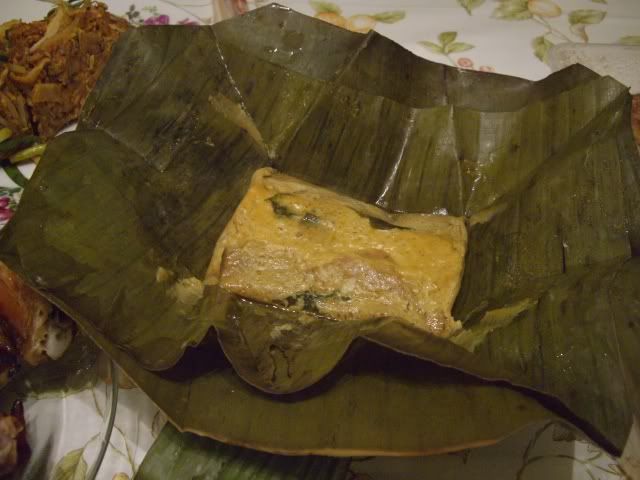 The Otak-Otak........
Not bad.
Tender texture with moderate flavour - mild aroma of spices and no "fishy" smell.
(Didn't rock my world though, unfortunately)
Overall, all the food was pretty good.... but I couldn't help but feel a bit disappointed because I was expecting so much.
(Lesson learnt!)
So, it's: Simple coffeeshop setting, variety of Penang hawker food at decent prices BUT nothing much, it tastes ok - just don't expect too much or you will definately be disappointed.
Summary Information:
Various Stalls @ Song River Cafe, Gurney Drive, Penang

Opening Hours: 5pm till late
Phone: -
Address: -

NOT HALAL

OTHER REVIEWS:
-
Tummy Thoughts
-
Jules Eating Guide to Malaysia
-
Penang Street Foods
-
Fantasy World
TAGS:
Blog
,
Weblog
,
Malaysia
,
Local Food
,
Hawker Food
,
Gurney Drive
,
Penang Island
,
Pulau Pinang
,
Specialty
,
Local Food
,
Food
,
KL
,
Kuala Lumpur
,
Personal