*HUGS*
Happy birthday, big guy!
Yups, our
Monsieur Pincon
is officially older today
(He has safely survived yet another year in one piece, without any grievious incidences... well... pretty much anyway)
Here're some photos of
Patrick
, the birthday boy, at
Albert's
bachelor pad, unveiling his present.....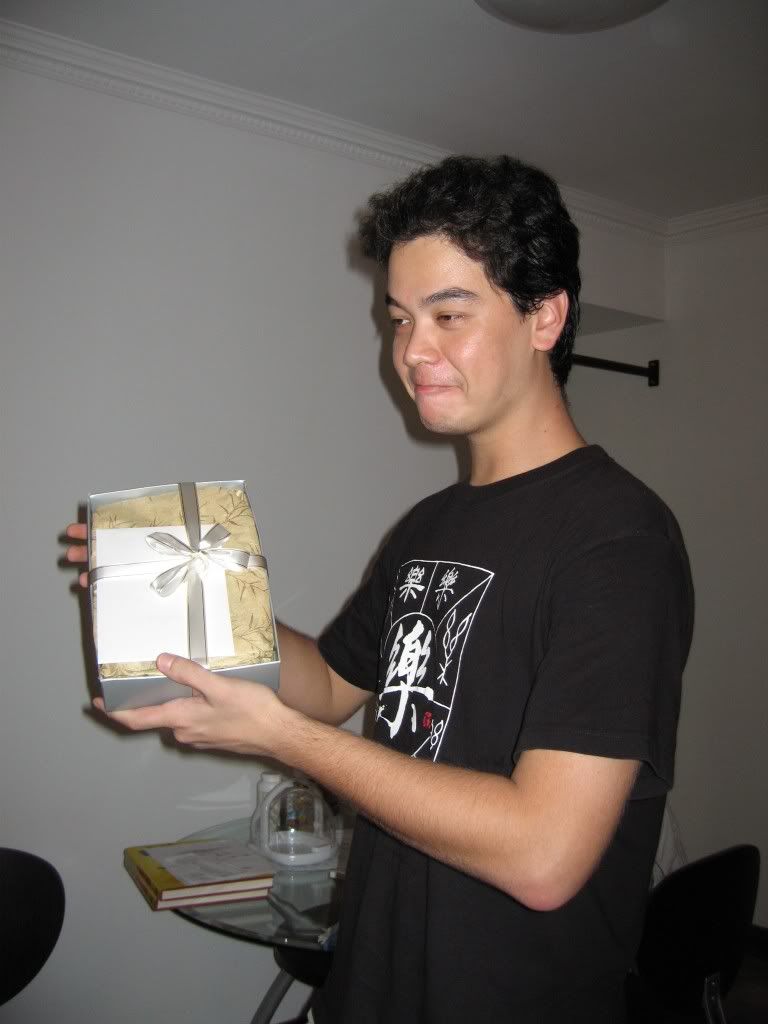 Voila! Le Gift....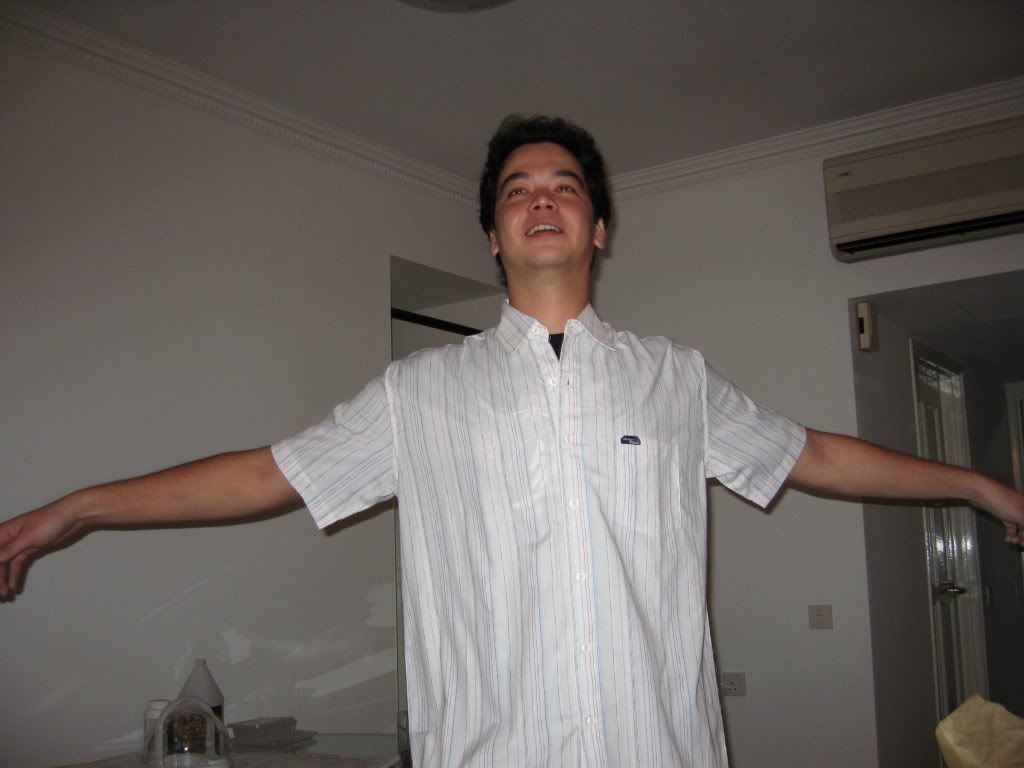 Inner Monologue: "Ph34r M3! 1 4M T3H P@TT@R!"

Well,
Pat
, I hope you like the present...
:)
(It's sorta a graduation/birthday gift, but anyhow...)
It's really nice to see you in something that is NOT a t-shirt, for a change.....
(Good Lord, it's so hard to find stuff that fits a 6' 3" guy, in Malaysia though!)
(...unless you so to woefully overpriced designer stores, of course...)

*evil snicker*
He'll never suspect that I laced the shirt material with arsenic.....
*cackle*
Erm.....
*nervous laugh*
... nobody heard that, right?
Alright, gotta go!
*exit stage right*
TAGS: Weblog, Blog, Malaysia, Personal, Birthday