A lovely cafe in the Tauranga area on the East Coast of the New Zealand North Island....
I was sorting through my computer and I came across these photos from my New Zealand holiday many moons ago. It's little late but well, better late than never, right? Anyway, this is a nice restaurant (albeit a little expensive due to the NZD to MYR exchange rate) so it's worth checking out if you are in the area.
Mediterraneo Cafe is a simple and cosy little cafe, located in the main Tauranga area, just a few doors away from the Hotel on Devonport: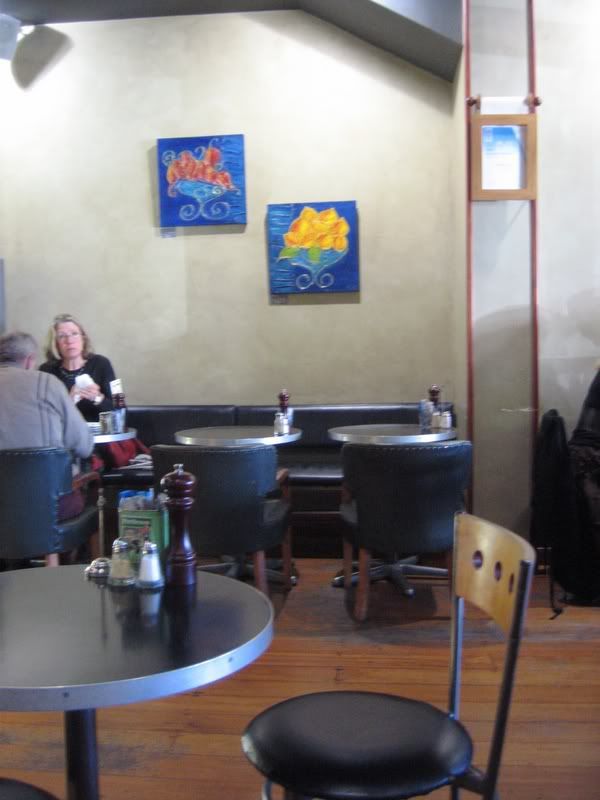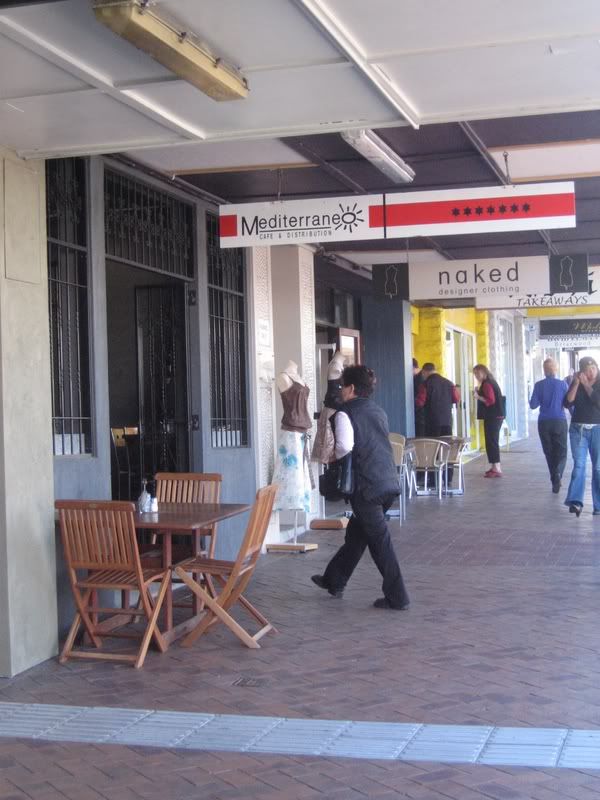 The restaurant....
Open from about 7am to 4pm, there is a wide array of tantalising food (quiches, pies, crepes, cakes, etc) displayed in the glass case near the main counter:
Plenty to choose from....
After much deliberation, me and P settled on the simple but delicious mushroom, cheese and ham crepe. The friendly waitress then grilled it and served it to us quickly (Well, it was more or less ready made already so the preparation time is cut short):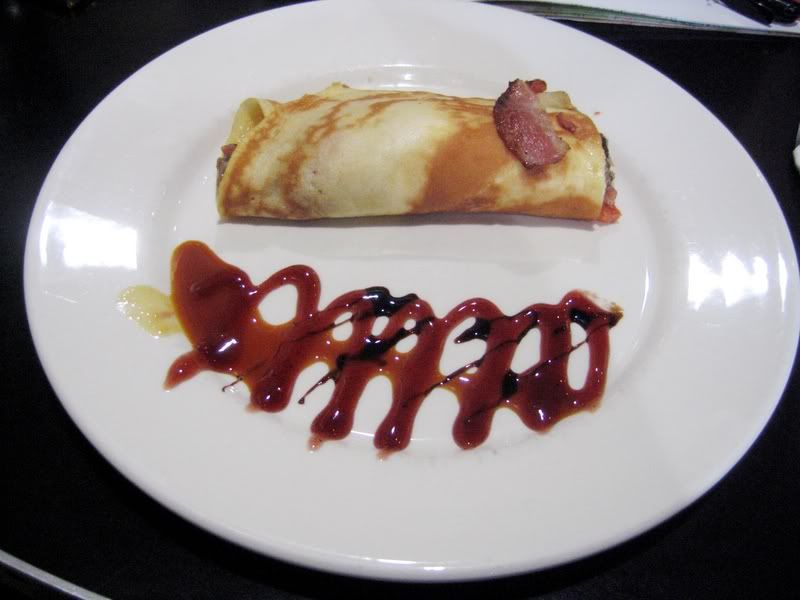 Voila! The crepe we chose....
YUM!
It was light and cheesy and tasty, with generous amounts of ham and mushroom inside.
(Mmmm, I wish I could eat it again...)
(Ooh, btw, I highly doubt that this place is Halal)
To accompany our lovely breakfast, we had a couple of freshly made coffees:
Our coffees....
The cappucinno and cafe latte that we had were both lovely - smooth and fragrant.
(I thought that the little chocolate piece they served on the side was pretty crap though - to my dismay, I found out that it was actually Made In Malaysia chocolate!)
Like I said before, it's not cheap (the food ranges from NZD$7 to NZD$20) but it tastes great!
:)
Besides, enjoying the local food is part of the whole holiday experience, right?
(Hope you enjoyed that very quick food post)
So, it's: Simple and cosy cafe which has a variety of great light breakfast and lunch food on the main street in Tauranga BUT NZD to RM forex hurts soooo bad! *ouch*
Summary Information:
Mediterraneo Cafe @ Tauranga

Opening Hours: 7am till 4pm.
Phone: +64 7 577 0487
Address: 62 Devonport Road, Tauranga, Bay Of Plenty (A few doors down from the Hotel on Devonport)

NOT HALAL

TAGS: Food, Blog, Weblog, Malaysia, Restaurant Review, Restaurant Reviews, Tauranga, Bay Of Plenty, Mediterrane, Cafe, New Zealand