Quick post on a simple neighbourhood restaurant in Section 17
Ok boys and girls.
Here's a super quick post on a place I popped in for lunch this weekend.
(We were actually on our way to Food Foundry but decided to try this place out for a change)
The Lunch
6 to 10 Grill and Nasi Lemak is situated on one corner of the Happy Mansion apartments in Section 17: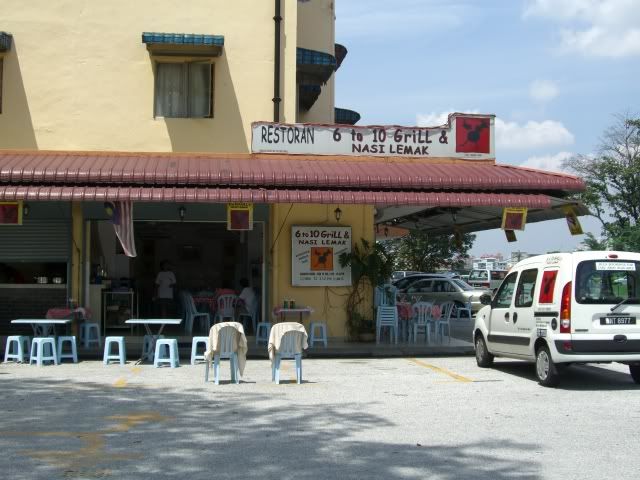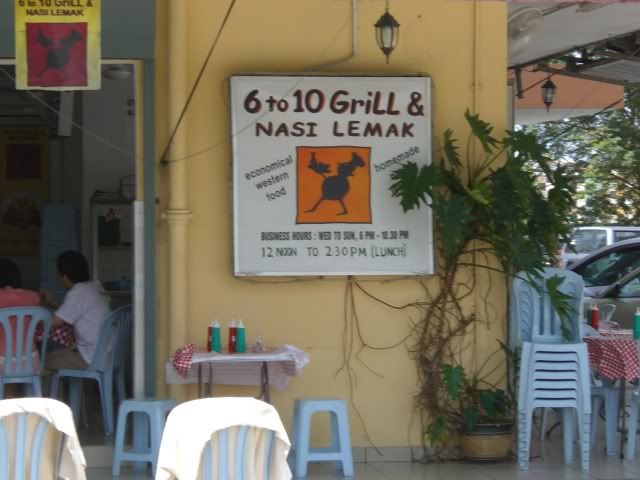 6 to 10 exterior...
They are opened very selectively, only lunch and dinner time from Wednesday to Sunday.
Don't expect anything lavish when you go there for a meal. It's pretty much a simple open air, coffeeshop setting with plastic tables, chairs and equally plastic-y tablecloths: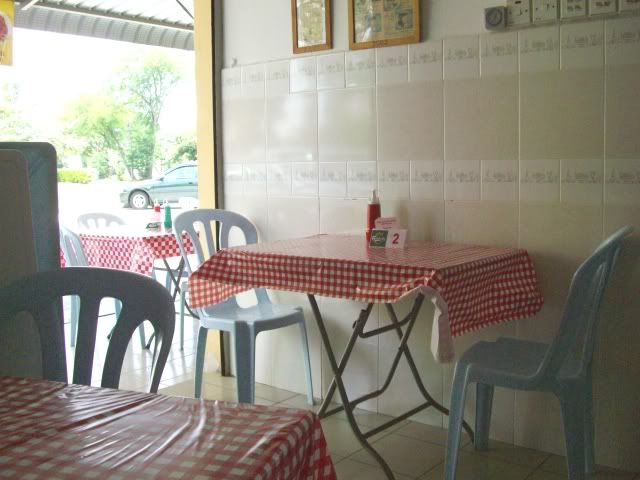 6 to 10 interior...
One of the signature dishes there is the Nasi Lemak with Curry Chicken (RM6++):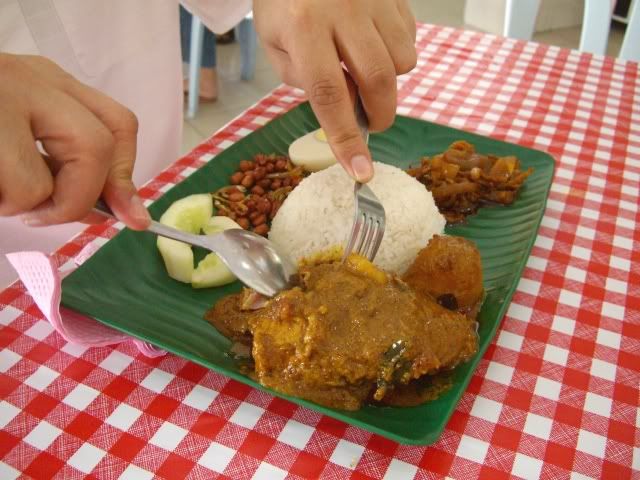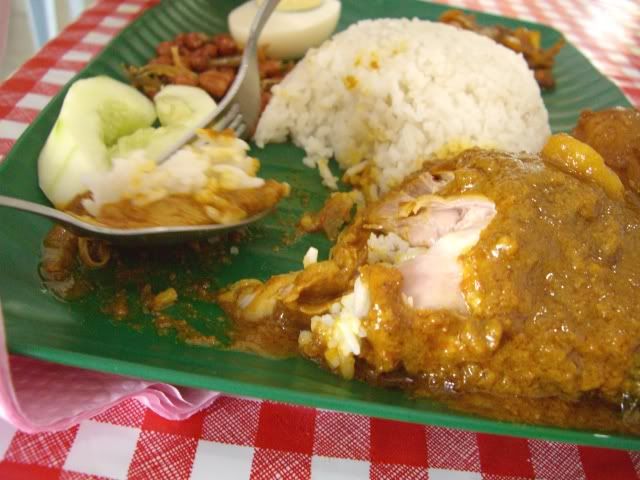 Nasi Lemak with Curry Chicken...
The Nasi Lemak was ok overall:
- curry chicken : tender and tasty but nothing superbly special
- rice : fragrant and moist
- sambal : ok... not too spicy but a bit sweet.
- sotong : not too bad also.... "spring-y" texture and the sauce was not too spicy.
There is a good variety of Western dishes there (with the specialty being the Red Wine Pork and the Red Wine Lamb Chops). I wanted something lighter though, so I went for the Pork Chop with Pineapple Sauce (RM12++):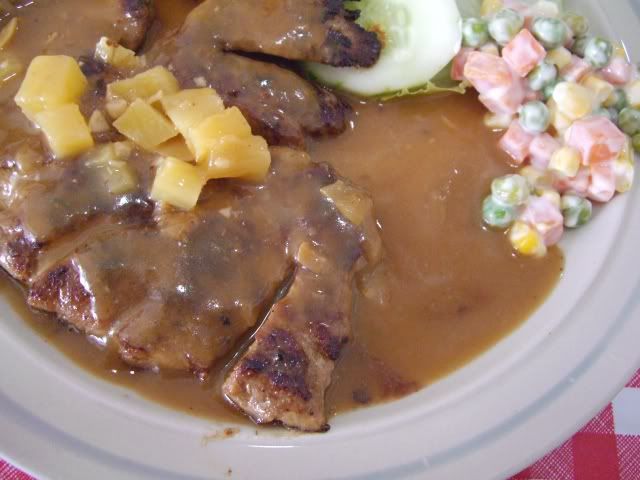 The Pork Chop with Pineapple Sauce...
Hmmmm..
I don't really have anything bad to say about this dish but it definately wasn't great either:
- The meat : moderately tender and tasty (you could taste that it had been marinated very well though)
- The sauce : a bit watery with a savoury but slightly sweet taste.
- The "side dishes" : The french fries were ok but eeeeee.... frozen veggies mixed with mayonnaise.
Overall, although the food wasn't that great, I definately wouldn't mind going back if I felt like having a simple meal for a good price.
(And the parking in the area is free too so that's a plus)
:)
So it's: Simple setting with friendly staff, fair range of Western food and nasi lemak at a decent price BUT only tastes ok although there's nothing much to complain about considering the price.
Restaurant Review
Summary Sheet:

6 to 10 Grill and Nasi Lemak @ Happy Mansion, Section 17

Taste: 5.5
Ambience : 4*
Service : 6
Price : RM 18/++ per person
Parking: OK

* Comfortable but it's a coffeeshop lah
Telephone No.: 03-7955 4993
Opening Hours: Wednesday till Sunday, 12 to 2.30pm, 6 to 10.30pm
NOT HALAL
OTHER REVIEWS:
-
3 Meals of Goodness
-
Masak-masak
-
KY Speaks
-
Honey Star
-
Lots Of Cravings
TAGS: Food, Blog, Weblog, Malaysia, Restaurant Review, PJ, Section 17, 6 to 10 Grill & Nasi Lemak, Petaling Jaya, Happy Mansion, KL, Kuala Lumpur