Man...
When I asked the people at Hitz FM about what kind of tickets I won (bad/ good/ great seats) in the radio contest and they sheepishly said: "The tickets are OK-lah", they were definately not kidding.
Haha...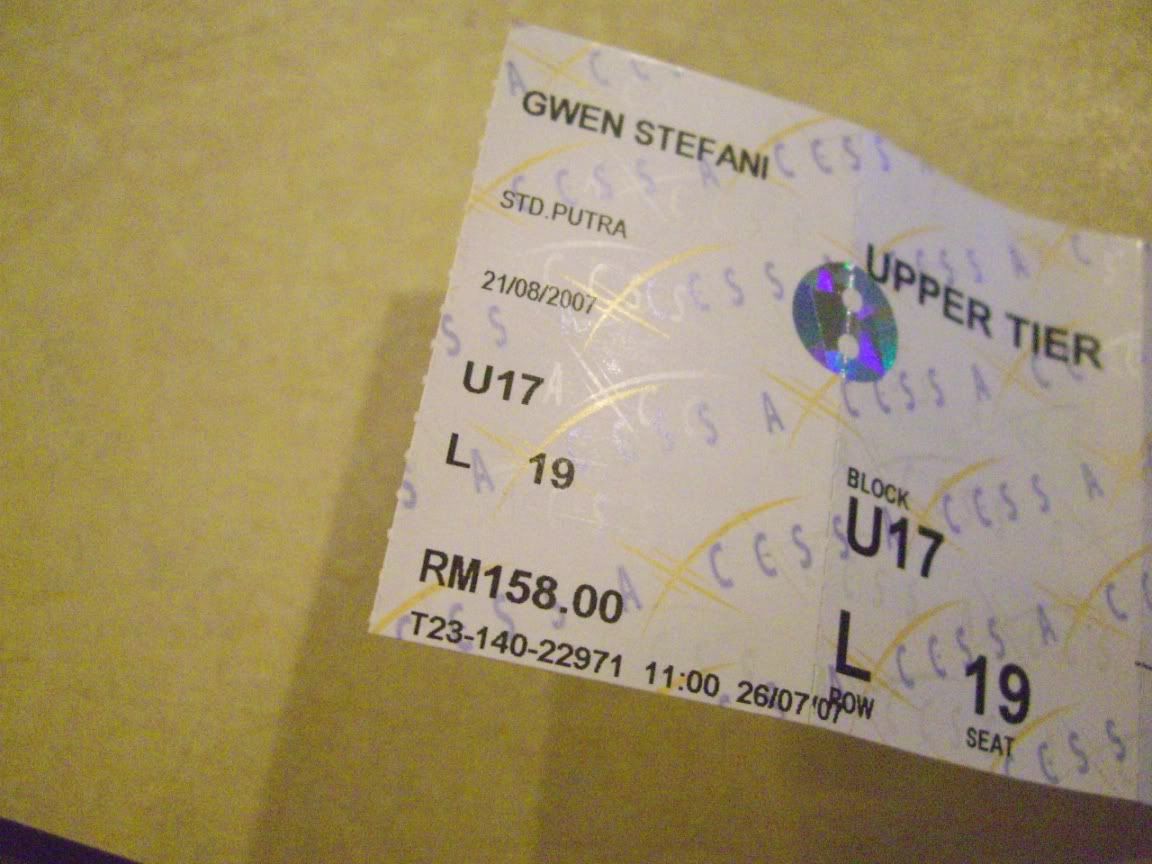 The tickets I won...
Don't get me wrong though : I am very thankful to have gotten these the tickets for free. It's usually so hard to even get through to these radio contests and I wouldn't have been able to afford to buy the tickets anyway (prices start at RM156 for the "bad seats").
However, if the seats I got were any higher up in the Bukit Jalil Stadium then I would be able to touch the ceiling!
(Seriously, I'm not exaggerating - I was on the top row on the stage right.....)
See for yourself: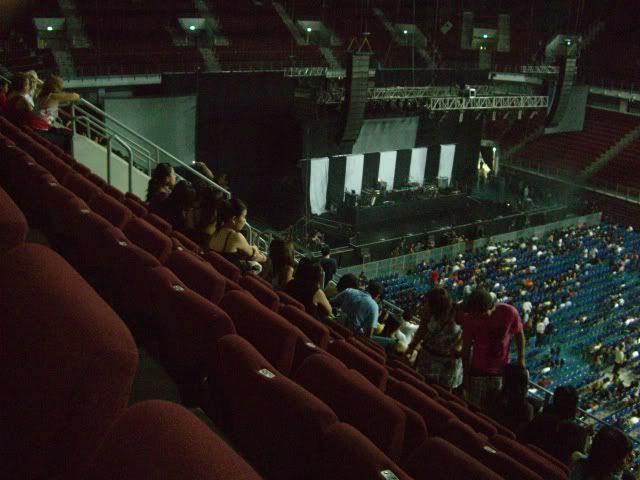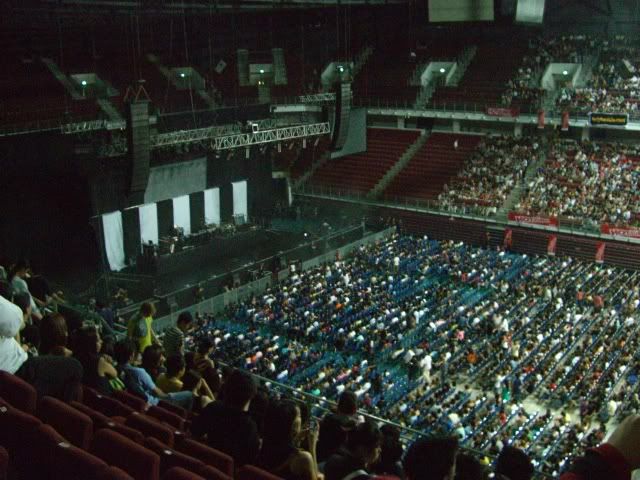 On the verge of vertigo...
Anyway I'm sad to say that I came home having mixed feelings about the concert itself because truthfully, I like No Doubt so much better than just Gwen Stefani alone.
(I just can't connect with some of the more "pop-py" songs like Hollaback Girl - what does the line "... this shit is bananas. b. a. n. a. n. a. s." mean anyway? I love some of the other ones though - it's nice to see her expanding and experimenting with her range).
Also, I had the luck of being able to attend a No Doubt concert in Melbourne long ago (while I was still studying there) and that concert
rocked
so my expectations were a bit high.
Overall, I did enjoy the entire experience (accompanied by Pat as my bodyguard - thanks Pat!): It was an adventure fighting through the crowds and the long lines to get there but Gwen Stefani made it worth the trouble. She was exuberant, perky and had this delightfully infectious energy which made for a very good show.
(And her back up dancers were amazing.... It's almost like gravity doesn't exist in their world)
:)
For those of you who couldn't make it for the concert, well, here are a few very fuzzy photos for you to look at: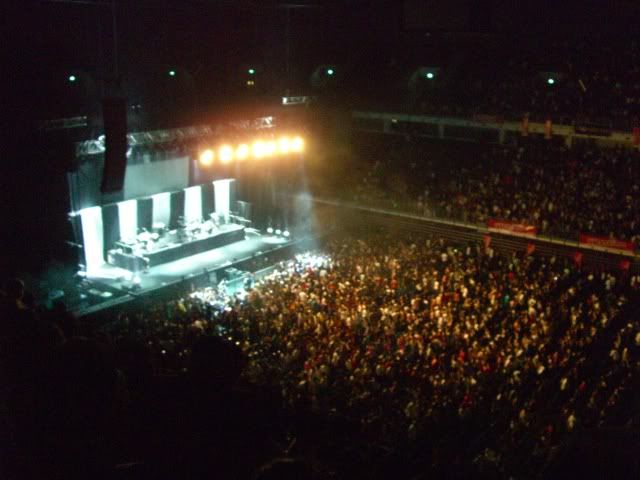 The view of the concert stage from my seat...
Gwen Stefani and her back up dancers in action ...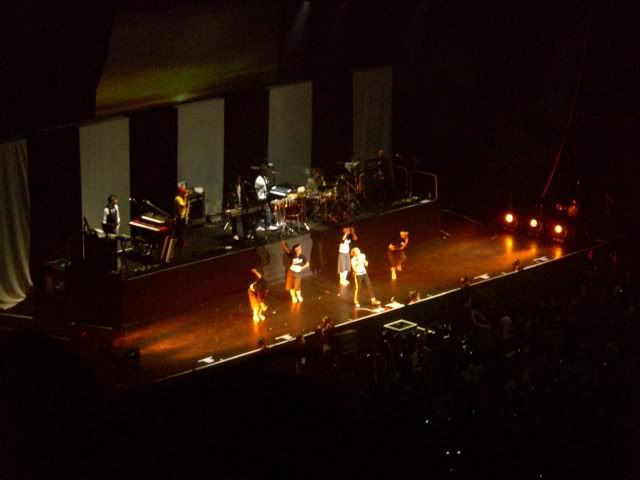 More of Gwen...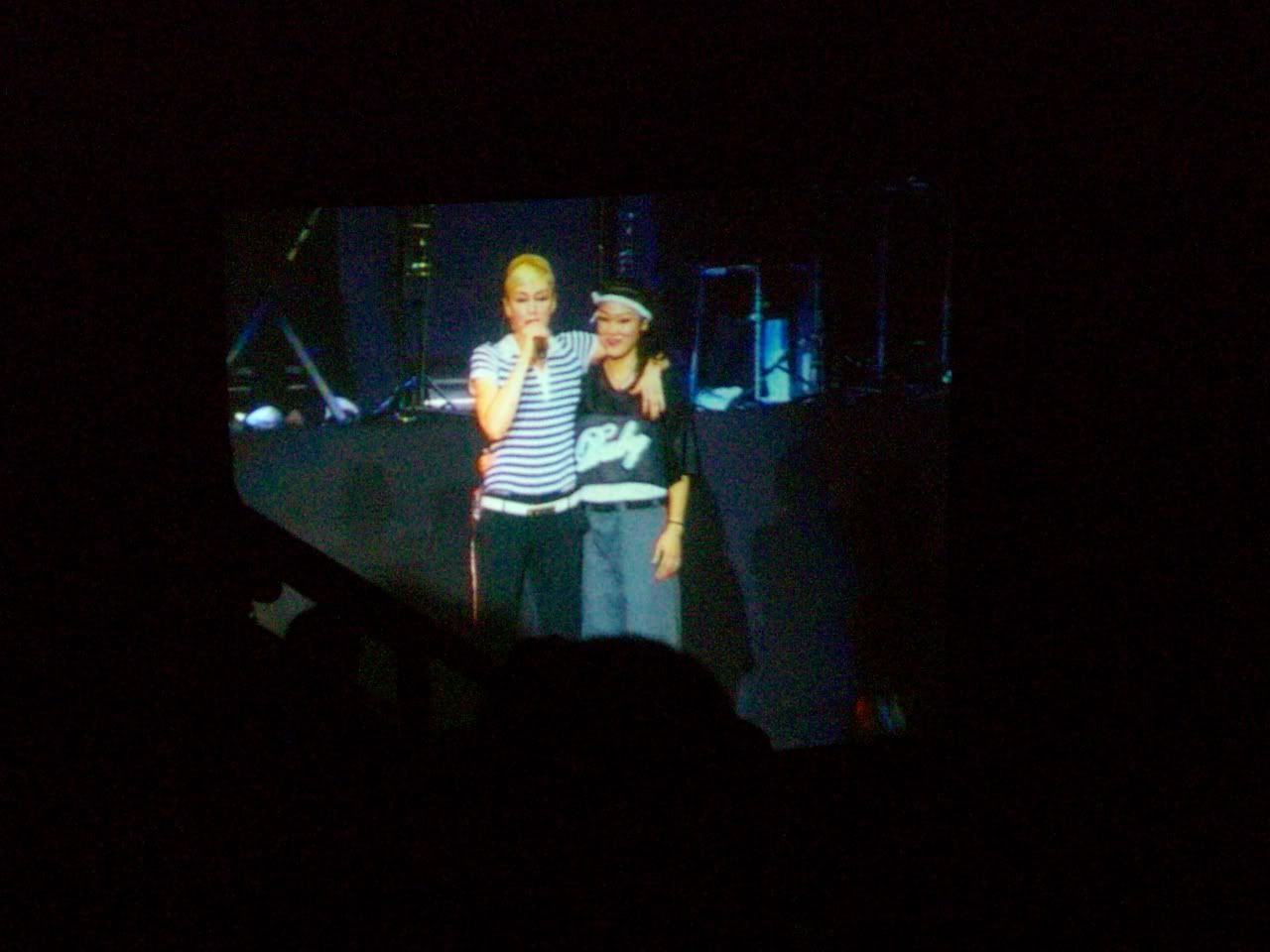 Lastly, this is me "cheating" by taking a photo of Gwen Stefani on the big projector screen when I realised that I was waaaaaay too far away to get a decent shot of her...
So, to GWEN STEFANI (as if she'll ever see this but just in case lah): Thank you for the wonderful concert.... and I hope that you'll come back with No Doubt soon!
That's all for now....
Hugs,
J
TAGS: Blog, Weblog, Malaysia, KL, Kuala Lumpur, Personal