... on the way to Putrajaya while looking for a friend's house: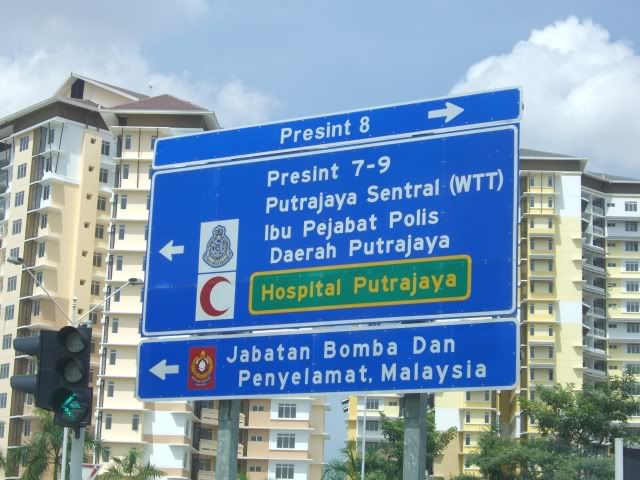 "WHICH way to Presinct 8??"
*lol*
I am thankful that I was hitching a ride (with friends who roughly knew the area) and not driving around on my own or I would have probably been driving around in circles for hours on end....
Malaysian road signs are wonderful though, aren't they?
Such a wonderful mix of misleading signs, signs with unreadable fonts or sign that are just plain non-existent (or damaged to the point of illegibility).
I suppose we're not the worst in the world when it comes to infrastructure (Eg. roads and the accompanying signages, etc) but I'm thinking there's a lot of room for improvement.....
:)
Constantly amazed,
J
TAGS: Blog, Weblog, Malaysia, KL, Kuala Lumpur, Personal