J being naughty at Bestari's mamak in Hartamas.....
I hadn't gone for a good mamak session for the longest time so guess what I did when faced with the easy availability of a plate of delicious steaming hot Maggi Goreng?
Yup.
You're right: My willpower
totally
caved in and I ordered it: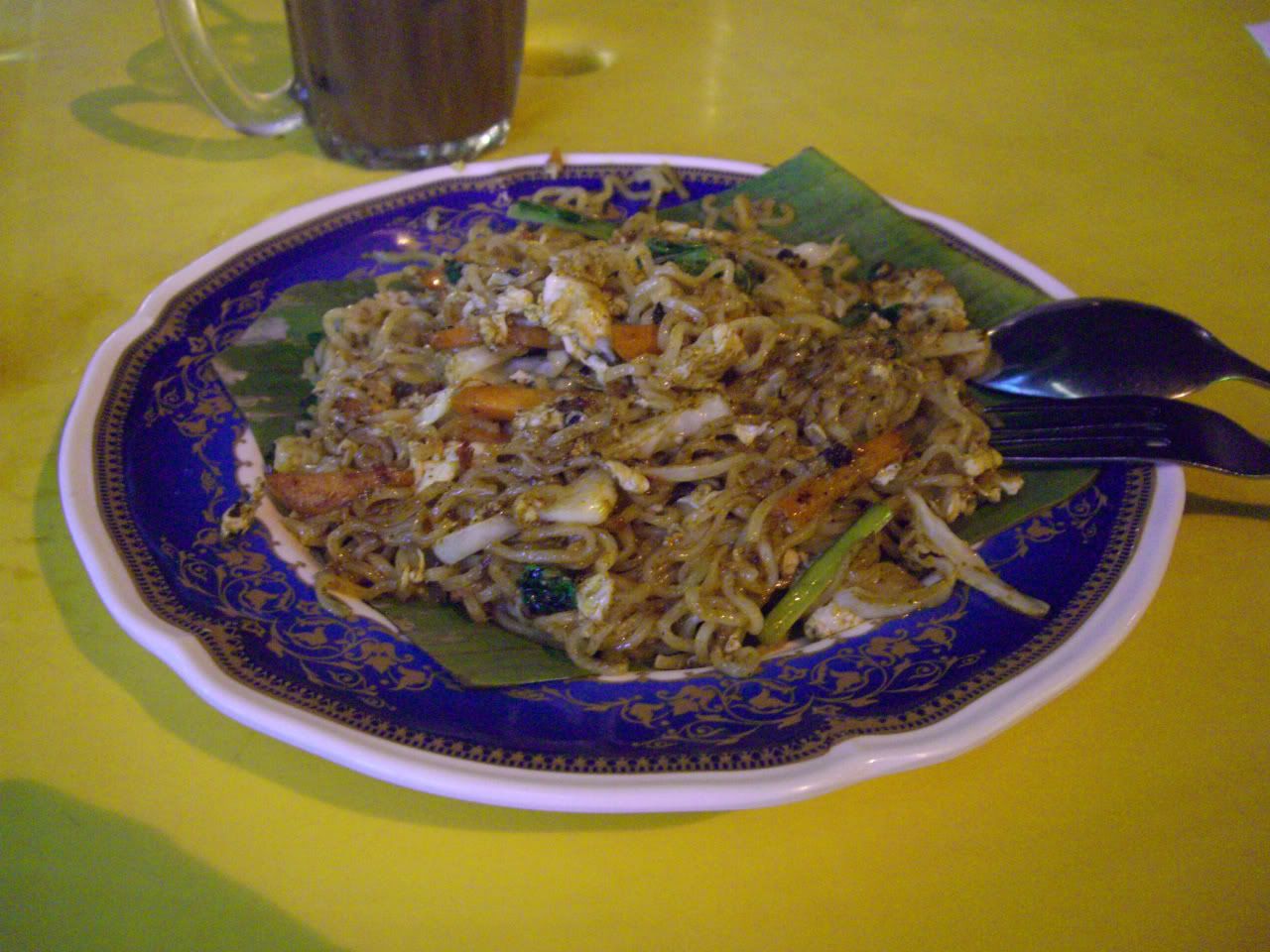 The Maggi Goreng...
Mmmmm....
After banning it off my food list (and succeeding) for almost a year, I'd forgotten how good it tastes - The firm texture of the noodles, coated with a generous layer of oil and fragrant spices with smatterings of egg and veggies....
(Oooh, and the optional dash of lime on top adds that extra zing)
That night, I quickly cleaned off the entire plate (all by myself some more *sigh*).... and washed it down with a glass of kopi ais kurang kurang manis.
I don't even want to think how many calories were that meal! I will just have to be more careful in future when faced with such temptation.....
*lol*
:D
I have been naughty and I know it!,
J
TAGS: Blog, Weblog, Malaysia, KL, Kuala Lumpur, Personal