Another inspiring story!

This time, the hero of the tale is none other that Bob "The Beast" Sapp...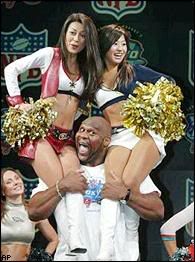 Bob sez: "Oh yeah! This is my favourite way to pump up my biceps"

After a promising start in college football, poor ol' Bob's career in the NFL looked bleak as he was suspended by the league for alleged steroid abuse and subsequently released by four NFL teams... Another low of his life was when the tendinitis in his joints became so pronounced that Sapp probably could not have continued playing football.....

He then moved on to competitive fighting came when he fought (and defeated) William "The Refrigerator" Perry in a boxing special promoted by the FX channel. Sapp was then discovered by Kazuyoshi Ishii. Ishii was launching a new fighting sport called K-1, and tha Sapp had a combination of great potential and marketability.

After relocating to Japan, Bob was discovered fame beyond his wildest dreams, with his success in the fighting circuit becoming the springboard to a menagerie of new opportunities, ranging from....

... product endorsements....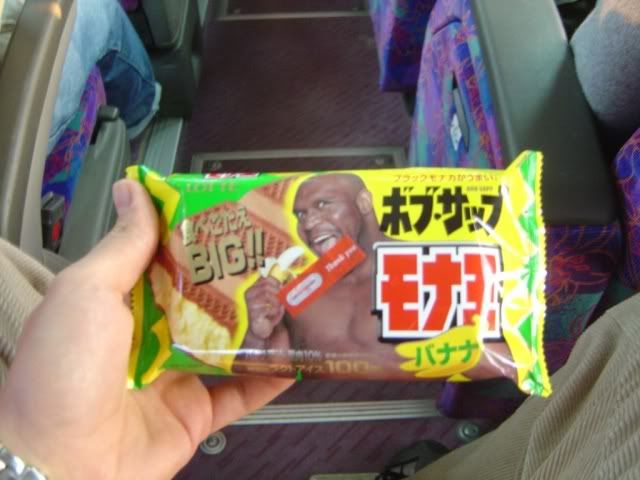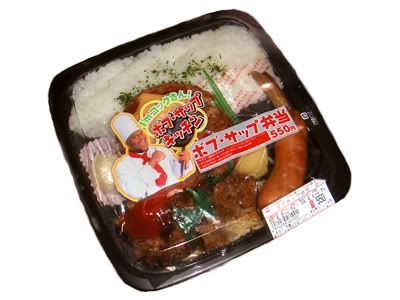 Eat me!
... to guest appearances on TV...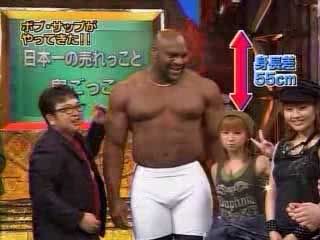 Bob sez: "Gwarrr.... I'm surrounded by midgets!"
(See the video of Bob on the famous Japanese Morning Musume
HERE
...)

... and even his own rap CD aptly entitled "Sapp Time"...
~Oh you sexy beast!!~
This CD
debuted at No. 28 on the Oricon charts (Japan's equivalent of Billboard) a week after it was released on March 5 and sold 100,000 copies by mid-April.
A companion DVD
, on the making of the album, went on sale May 21...

He has also recently appeared in Hollywood movies such as the recent release by Adam Sandler - The Longest Yard....

See! - Believe in yourself and never give up!


(You can find out more about Bob in this
ESPN article
,
TIME article
or here at
good ol' Wikipedia
...)
TAGS: Weblog, Blog, Malaysia, Personal, Video, Videos, Bob Sapp, Japan, Success Story