Went to the
KLPAC
a few weeks ago for the Sunday matinee viewing of Pygmalion.
This particular version was the Malaysian adaptation of George Bernard Shaw's timeless classic by Paul Loosely starring Harith Iskander as Professor Harun Higgins, Indi Nadarajah as Colonel Sankaran Pickering and Michelle Quah as Lisa Doolittle.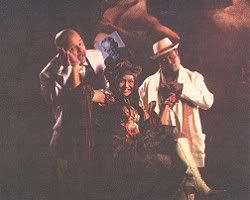 Left to Right: Harith, Michelle and Indi
What can I say?

First of all, Harith Iskandar, bless his soul, just can NOT sing.
(Well,.. not really..., anyway)
(You can tell that all the gals have had professional vocal training though)

Anyway, it was a good try overall - It's obvious that they put a lot of heart and soul into the costumes and creating original scores with "Manglish"** lyrics...
(with gems like: "Don't Talk Like That One", "Dirty Bunga", and "What To Do Lah"..., among others)
(** "Manglish" = Malaysian English, not Mangled English, for those of you not in the know...)
(... although there is hardly a difference between the 2)

Not great by international standards, but a definate sign of improvement in the local scene.

My parents loved the show though.
(they thought it was hilarious)

They've also fallen in love with the KLPAC building and the surrounding Sentul West development.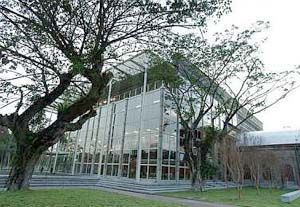 The KLPAC

It is very nice,... a beautifully sculpted landscape with an abundance of trees and a lake.....
Would love to live in an area like that.
But of course, I don't have a million ringgit on hand to blow on a place there.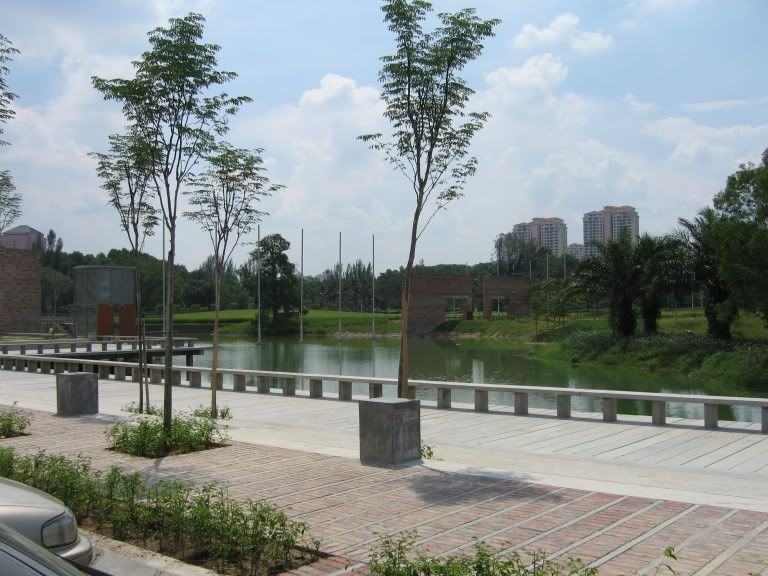 The Park in Sentul West

The only downside, I suppose, is that the area is just off Jalan Ipoh, near the heart of KL.
*imagines intensity of the average daily traffic jams there*
*shiver*
Scawy.
TAGS: Weblog, Blog, Malaysia, Personal, Pygmalion, Kuala Lumpur Performing Arts Center, KLPAC, Review, Art