Another round of videos for your viewing pleasure:
(they're office safe, so feel free to misuse your working hours if you please)
Good lord. What an ad.
Don't try this at home kids.... No ~really~...
Had a nice long break last week cos of the whole Hari Raya holiday + the weekend...
(Ahhh..... 4 day weekends.... gotta love them)
Somehow it never feels like quite enough though.
So quickly I'm back in the office again.

Anyway, like I said, the long weekend was good....
... albeit a little too high cholesterol inducing...
Friday night, I enjoyed a nice Hari Raya barbeque party with some old school friends from
Sri Aman
...
Then on Saturday, instead of the usual weekly dinner, we congregated at
Lenny
's house (in the outskirts of Shah Alam) to celebrate his birthday by having, you guessed it, a barbeque party.....
Lenny and his bros and mum were ever the gracious hosts, supplying us with (what seemed like) endless amounts of delicious, juicy flame grilled steaks, bbq ribs, chicken and lamb chops as well as a really nice chicken curry.....
*drooool*
(I must say though.... it is plain scawy how much meat
Lenny
,
Gib
and Ken can consume when they put their minds to it.....)
Albert
probably caused a small dip in the bovine population too,... but was kept busy for most of the night by the dragon they now call "Ka-Kraw" (as named by Alvin *sigh)
(Guys will never ever ~really~ grow up, will they?)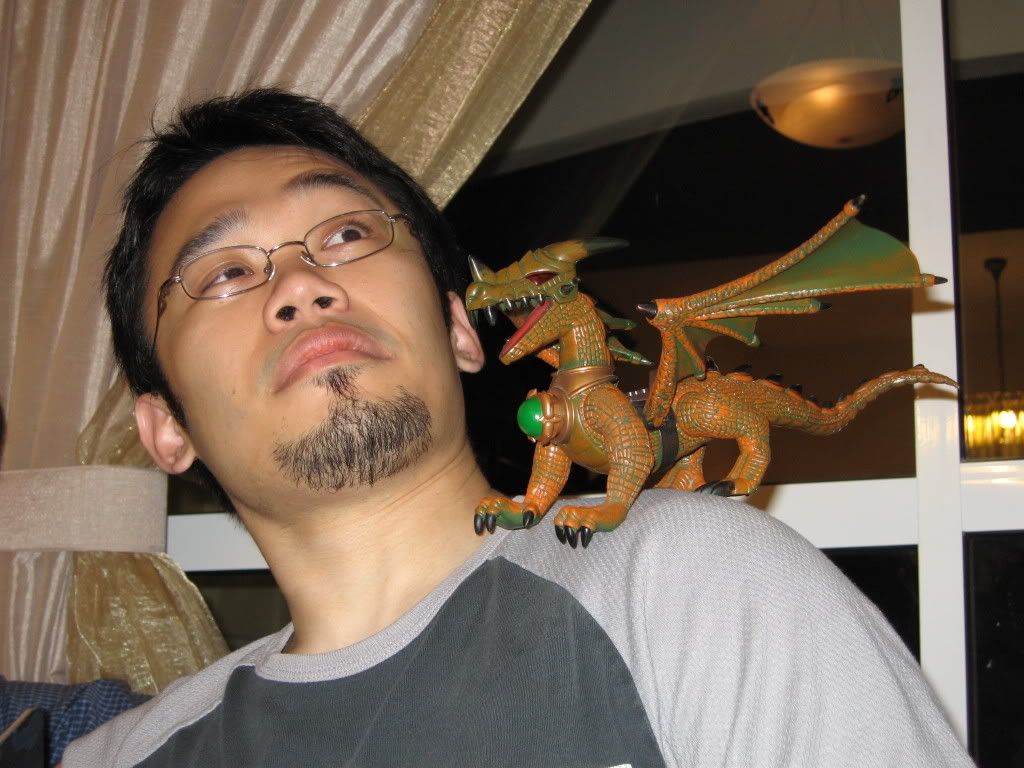 Ph34R m3.... F0R I 4m L0rd of K4-kR4w!

Anyway, it's a bit belated but:

HAPPY BIRTHDAY
*hugs*
(hope you like the massage oils and that you continue to put them to good use)
(and for the grand finale, here's a photo of the birthday boy getting in touch with arty side)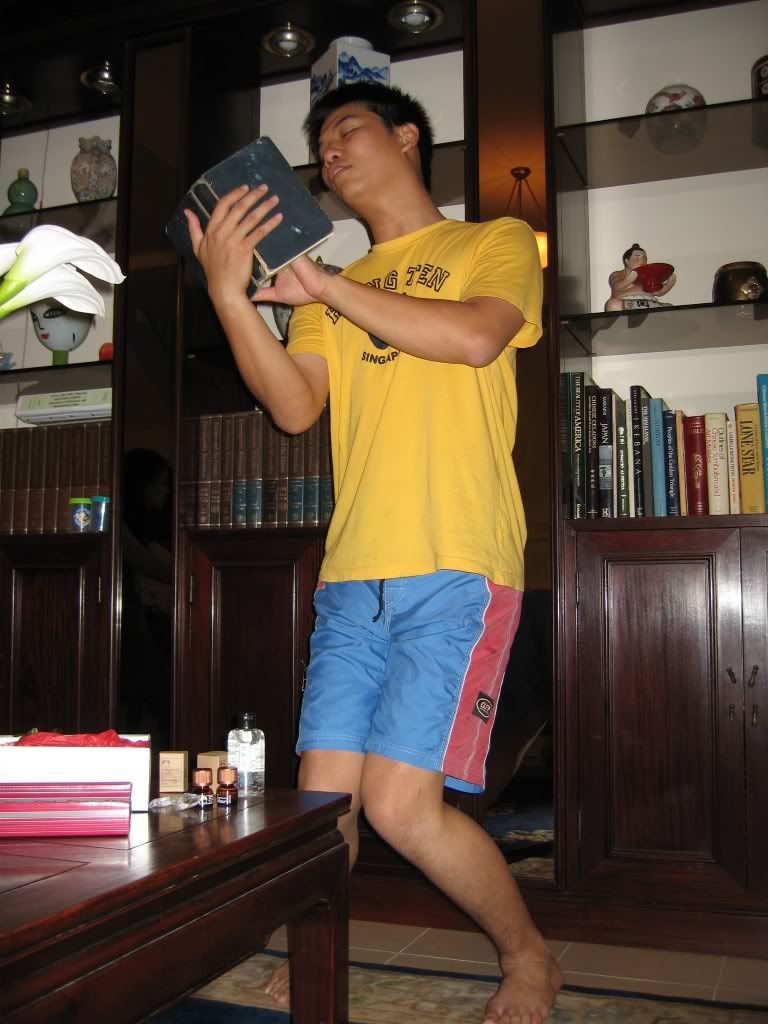 To be, or not to be....

TAGS: Weblog, Blog, Malaysia, Personal, Happy Birthday, Funny, Videos