The weekend was a good one....
... although it started off pretty badly....
Was deathly ill with a sudden bout of the flu from Friday night till about Saturday evening,
Doped myself up with enough Clarinase to be able to make an appearance for dinner,
Passed the flu to Pat during dinner (Muahahaha,... I mean, ...SOWE!),
Went to a reunion Takoyaki + Waffle party with some high school friends on Sunday morning (Mmmm,... the takoyaki was delicious TJ!) (Amazing though - takes ages to cook but so quickly consumed),
Rushed back to PJ from Shah Alam and then raced to Hartamas to help Albert out with his film project (Yay, I'm going to be "Fawning Floozy No. 1" in the credits),
Then raced home and freshened up to go for my mum's birthday dinner.
... and thus ended my weekend.
Anyway, I came across this
video
on
Google
....
Watched it for the first time ages ago..... back in
Melbourne
.....
*gets all misty eyed*
It just made me think of the
OSS
room at uni....
... and Frank Tate House (my dorm).....
... and how me and
Pattar
and Jason used to hang out and watch silly videos (such as the one linked above)....
... and how we used to purposely go to the video store and rent the corniest looking B-Grade movies for our movie nights....
(remember all those
Troma Studio
movies? Ah... such classics!
The Toxic Avenger
in particular... *lol*)
Screenshots: The Toxic Avenger - BEFORE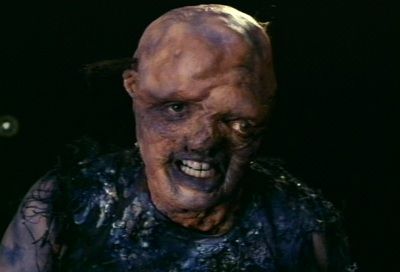 Screenshots: The Toxic Avenger - AFTER
(An improvement, or not? What do you think?)

... and of course, all the Indomee Goreng....
(and the Strawberry Cheese Cake at Cafe Greco!)
(and grocery shopping at
Coles
!)
(and the......*sigh*..... this list could just go on and on)
(Now you see why I gained so much weight while I was there?)
:)
TAGS: Weblog, Blog, Malaysia, Personal, Toxic Avenger, Troma Films, Troma