How do 48 hours pass by so quickly?....
*stretch*
The weekend was pretty good though I suppose...
Highlight of the 2 days?: Being stuck at the back of an Audi TT.
*lol*
Not really.
It was quite a horrible experience actually.
I accompanied my bf to go test drive the car at a nearby 2nd hand car dealer and had to force my ass into the itty bitty space called the back seat. It's hilarious - why bother putting in a back seat at all if all you can really put there is a large handbag or a small child?
(I practically had to fold myself in half but I still bumped my head and knees several times)
Still, it was a nice car I guess.
It's not TOO flashy.... and the ride was pretty smooth...
Personally though, I'm really not very good with cars.
I can only categorise them in a very shallow manner as "Yucky" or "Ok-lah" or "Nice", without much regard for price or performance.
What do you think of the Audi TT?: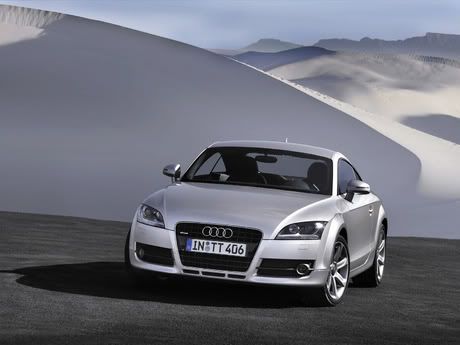 Vroom, VROOM!.....
(The one I sat in is the not the exact same model as the one in the photo but the previous owner had made a few modifications)
TAGS: Blog, Weblog, Malaysia, KL, Kuala Lumpur, Personal