An adorably rustic seafood restaurant in the PJ area....
The Dinner
My darling mum heard a her friend rave about this great new seafood restaurant in PJ so of course, we just had to go and try it out. Pantai Seafood, which is owned by Unique Seafood, is situated deep in the SS23 area (go to bottom of this post for a map).
The restaurant is rustic but comfortable, with mostly wooden surfaces and simple decorations... You have a few choices of seating areas: the upper deck and lower deck (air conditioned) or the main indoor and outdoor area (open air):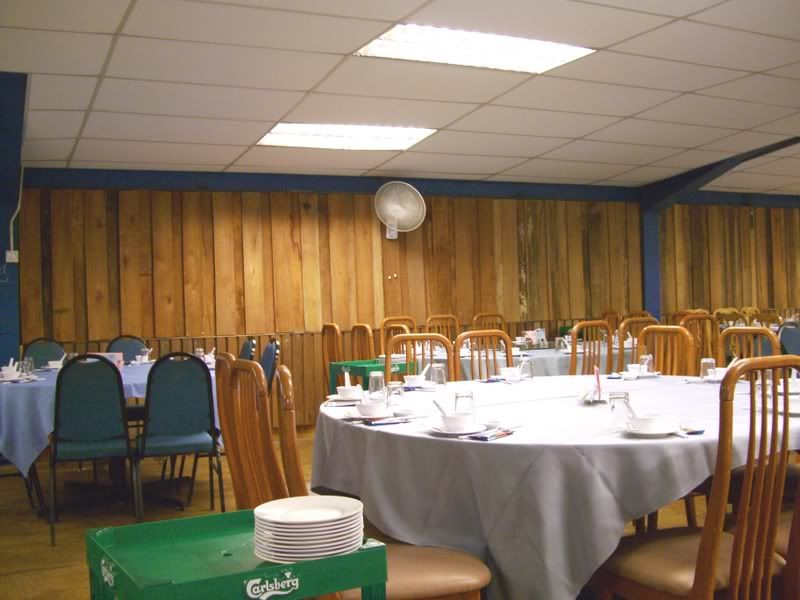 Pantai interior.....
A look at Pantai Seafood.....
While waiting for your food, you can check out the many live fishies and other sea creatures in their tanks, waiting to be eaten: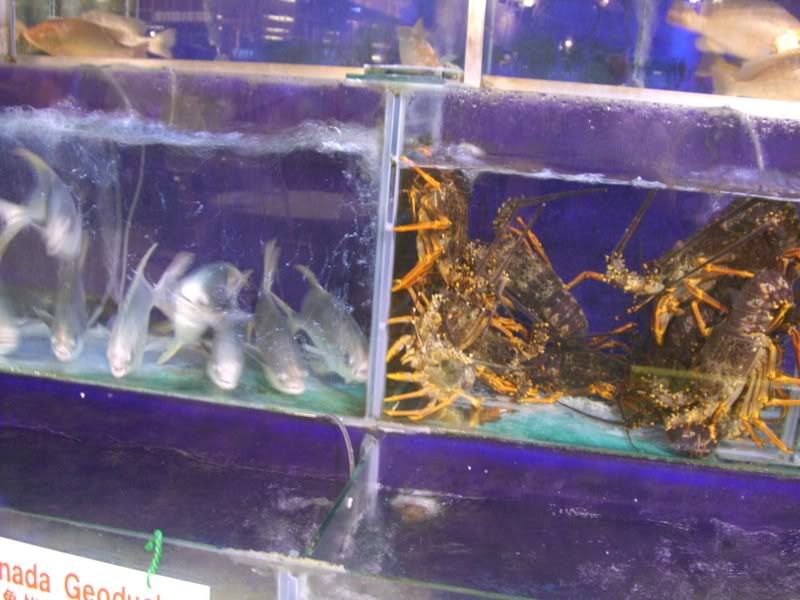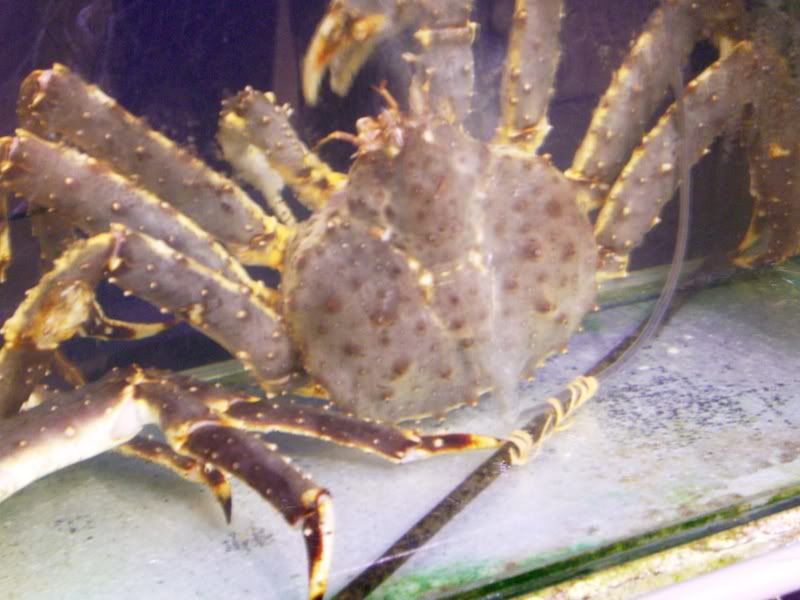 The Potential Victims.....
There is a really wide array of seafood to choose from!
You can have anything from super expensive Alaskan Snow Crabs and Abalone to the not as pricey Tiger Prawns and Snappers. There is also a good selection of non-seafood items like Venison and Pork (their specialty is the Crispy Pork Knuckles) and Noodle dishes....
That night, we started off with the Vegetables in Superior Soup and the Venison with Ginger and Spring Onions: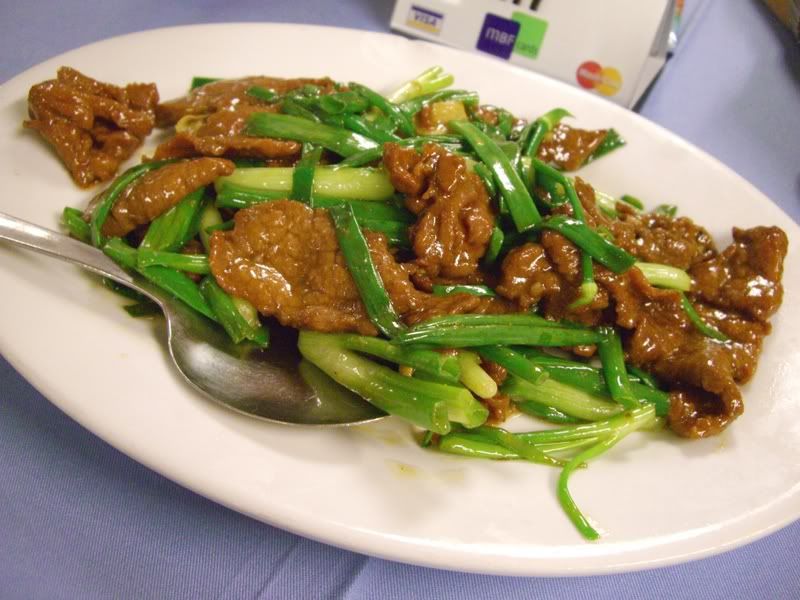 The Vegetables in Superior Stock and the Venison.....
Yummy yummy.
:)
The Vegetables were fragrant and soft, yet not too mushy, in the flavourful soup base. The Venison was also good - tender and tasty.
(Both are worth a try)
Moving on to some seafood, we had the Tiger Prawns with Salted Eggs, Nyonya Style Fish and "La-la" in Wine Soup: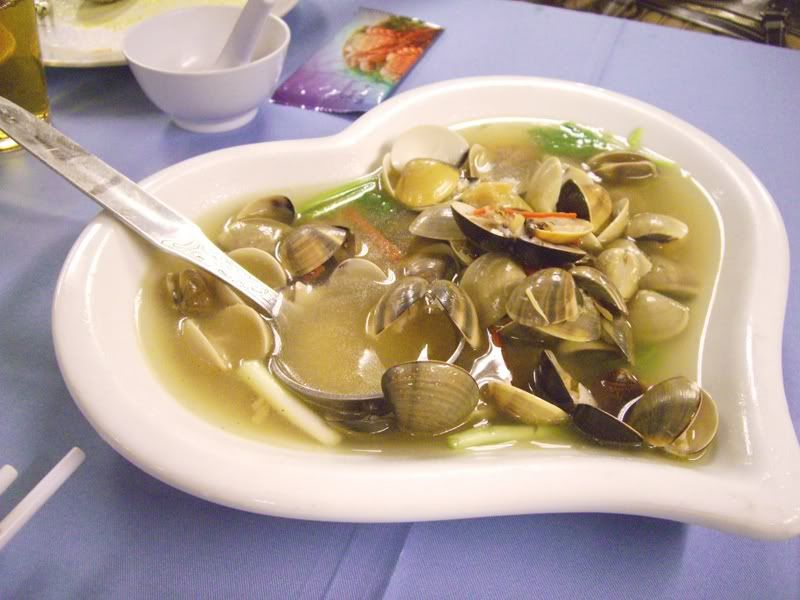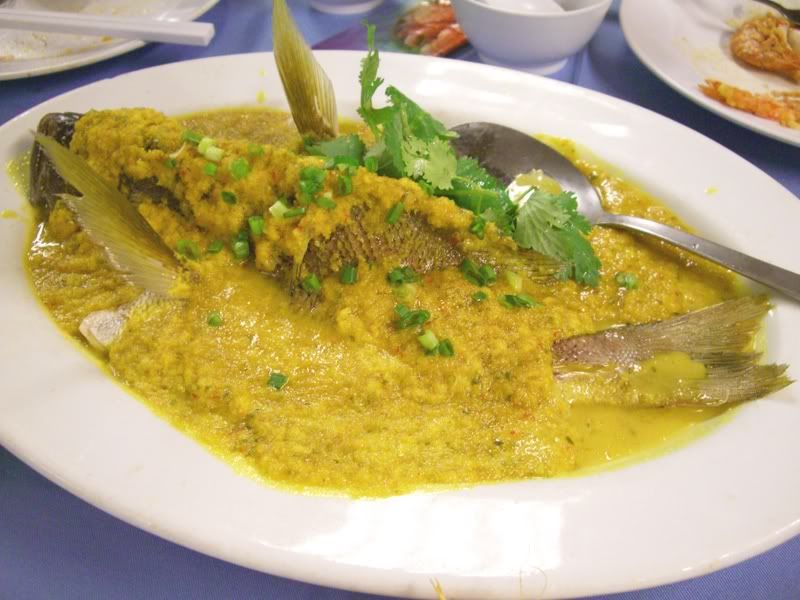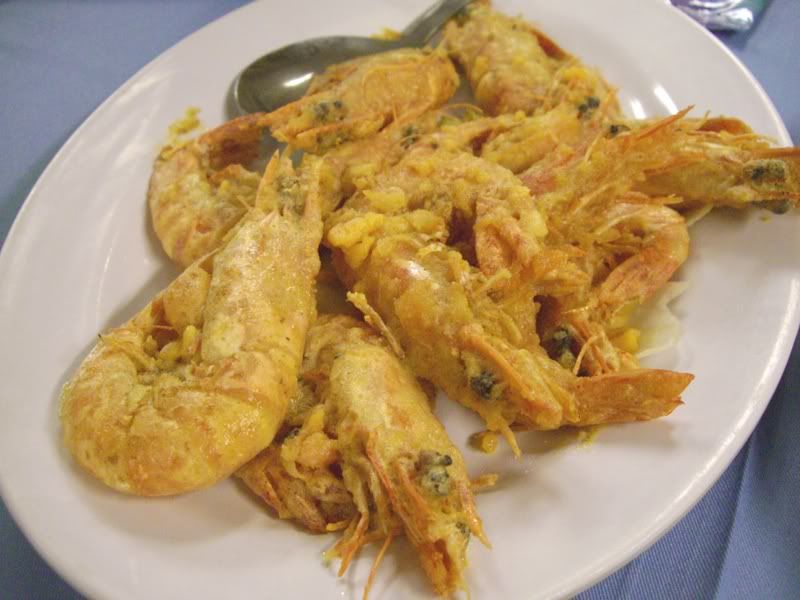 Clockwise from top: The "La-La", Salted Egg Prawns and the Nyonya Fish.....
The Salted Egg Prawns were good! They were crunchy and fragrant, coated with a healthy coat of yummy salted egg. The prawns also tasted very fresh which is great.
The Nyonya Fish though was a bit of a borderline case, for me. The fish was fresh, and the sauce was delicious - spicy with a slight sour zing.... Unfortunately, the sauce was also SO spicy that we all began to lose all sensation in our tongues after about 2 bites....
(Ouch... )
(And mind you, I actually really like spicy food)
Sadly, the "La-La" were outrightly a total disappointment.... The soup was rather bland and the "La-La" (strangely) didn't taste very fresh.
Anyway, if you're wondering how to get there, here's a map: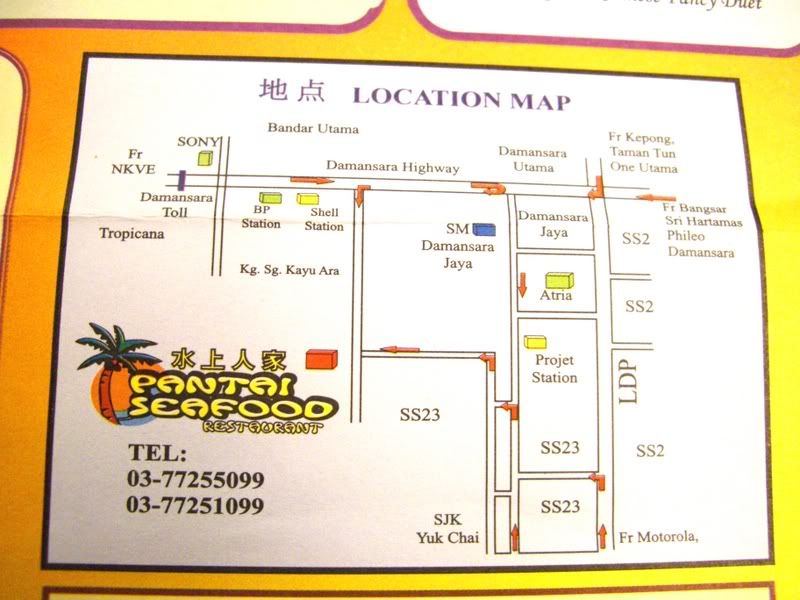 Map.....!
Note: The restaurant became super packed around 7.30pm (on the night that I was there) so please book ahead of time to be safe or make sure you arrive early.
So it's: Cute, rustic ambience, wide range of seafood and non-seafood dishes and affordable prices BUT some hits & misses on the menu, so-so service (waiters too busy?) and dark holey parking lot (but it's free).
Restaurant Review
Summary Sheet:
Pantai Seafood @ SS23, PJ

Taste: 6
Ambience : 6
Service : 5
Price** : RM25/++ Per Person
Parking: OK

** Approximation - "sharing" style Chinese meal, excluding drinks
Telephone No.: 03-7725 5099/ 1099
Opening Hours: 11.45am - 2.30pm, 6pm to 11pm
NOT HALAL
TAGS: Food, Blog, Weblog, Malaysia, Restaurant Review, Restaurant Reviews, SS23, Pantai Seafood, Petaling Jaya, PJ, Petaling Jaya, Chinese, Local Food, Seafood