Mid week daydreaming....
...
Last weekend was a pretty packed 48 hours, with one of the highlights being my PwC ex-colleague's wedding to his sweetheart on Saturday....
(It's about time lah! You 2 have been dating for 9 years!)
:P
Haha...
A big hearty
CONGRATULATIONS TO AF & Z!
*hugs*
Wah.
'Twas damn grand man...
(Even the Sultan of Kedah was there!)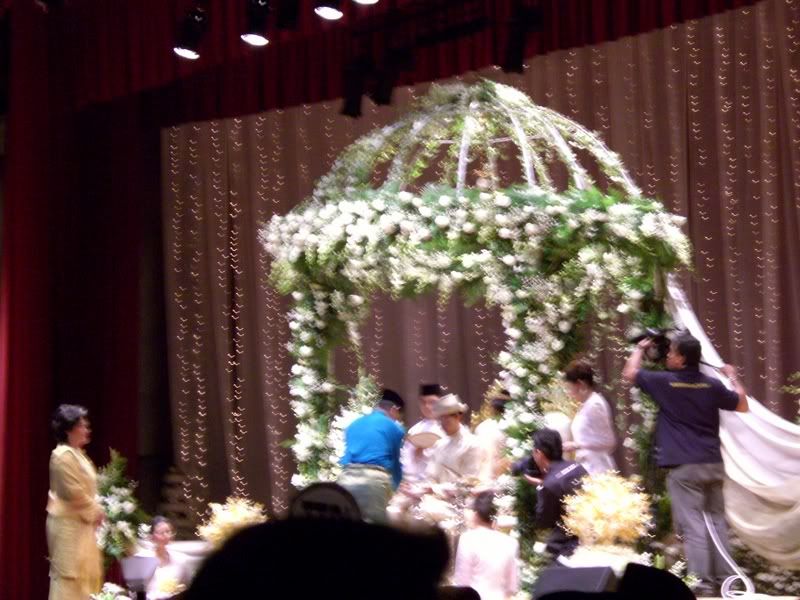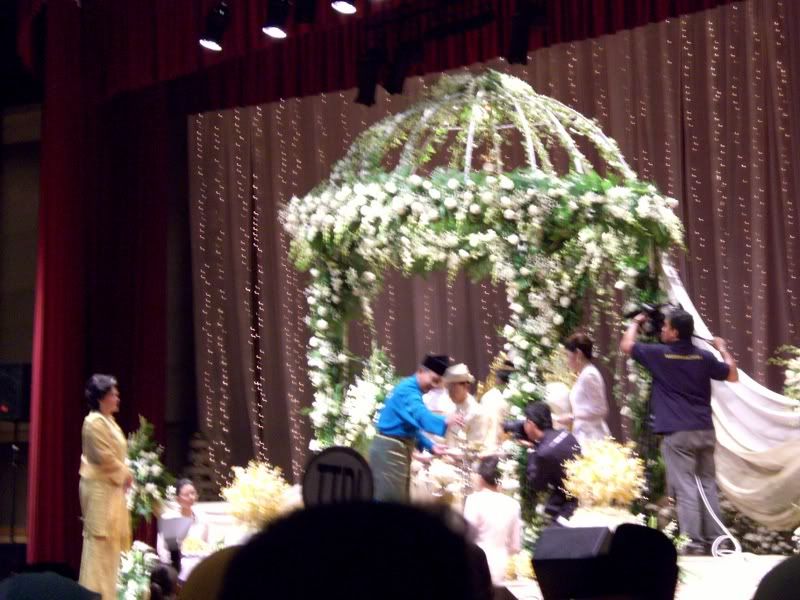 J says: "Look! There's royalty "merenjis-ing" my friend and his bride! Tis a Royal Renjis!"
*gasp*
:)
Well, in any case I was pleasantly surprised with how nice the Felda Banquet Hall was, considering how dark and eerie the surrounding area was: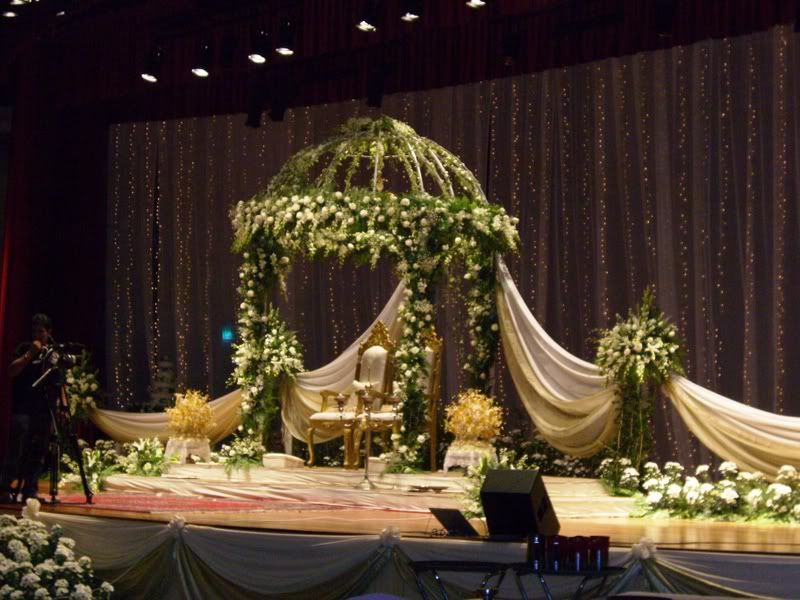 Inside the Felda Banquet Hall.....
Also... and this may just be a coincidence or hard evidence that all auditors (whether current or ex) are all like-minded, boring, pre-programmed minions: 5 out of 7 of us ended up wearing blue (and almost the same shade too!).
=_='
*lol*
Hey, they say that great minds think alike, right?
(No offense to PY and Pn who decided to be different from the pack that night)
Anyway, I'll be off for a few days (Thursday till Saturday) on a company trip so I probably won't be updating until Monday.
(Sorry...!)
I hope you'll all have a good week & weekend ahead!
Hugs,
J
TAGS: Blog, Weblog, Malaysia, KL, Kuala Lumpur, Personal