A shout out to my favourite home made dish..... Maggi Mee Assam Laksa!: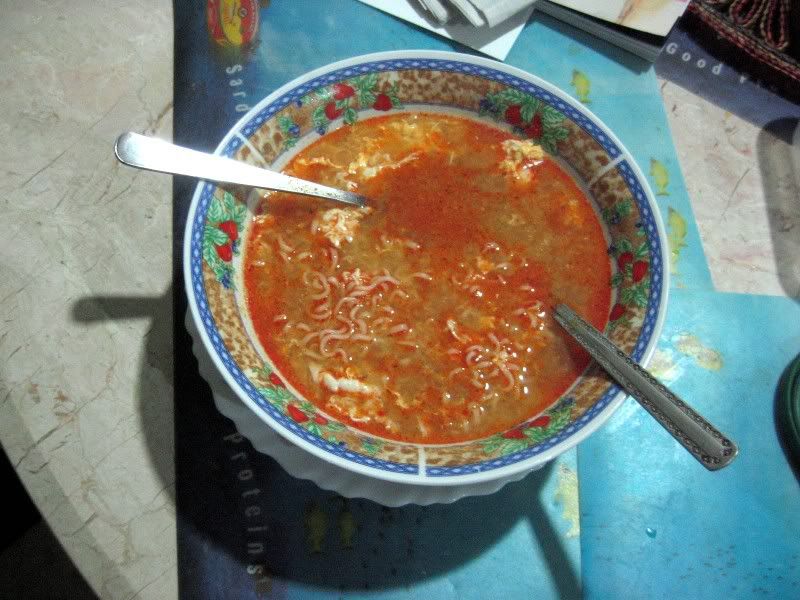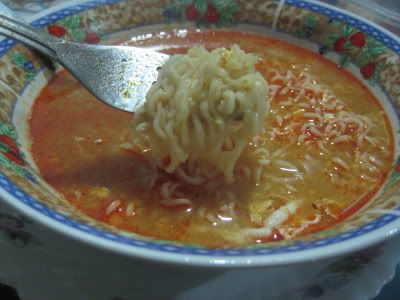 *sluuuurp* Yummy....
It's funny but after all this time, I still like it so much....
I used to eat it plain with nothing else added.
After a while, an added egg was a must,...
Soon after, a dash of lime was essential too,...
Now, when I have all that and a can of tuna cooked with it:
BLISS
!
(My favourite food on a cold, rainy day)
:)
What's your favourite flavour/ way to cook it?
TAGS: Blog, Weblog, Malaysia, KL, Kuala Lumpur, Personal