A review on a Japanese restaurant that I frequent....
[ Begin Edit ]
(Aug 07)
Umaiya is expanding!
They have a new outlet in Damansara Utama @ Uptown Jalan SS21/37 (Tel: 03-7726 4410). I haven't checked it out yet but I'll update when I do.
(Hmmm... I wonder if the food is as good there as it is in the original outlet?)
[ End Edit ]
I admit it... I have been selfish..
(Bad Chocoholic~!)
:(
This place is one of my favourite Japanese restaurants due to the consistency of its food, relative affordability and convenience but I haven't posted it up for I feared that it would be swamped with people...
(It's not a very big outlet)
Anyway,... my bad.
(I won't do it again....)
The Dinner
Umaiya
is a simple Japanese restaurant on the ground floor area of a little shopping/ commercial center called The Place in the Damansara Perdana area....
From the outside....
It has a modern but cosy feel to it, with a few traditional Japanese touches here and there that adds character to the ambience: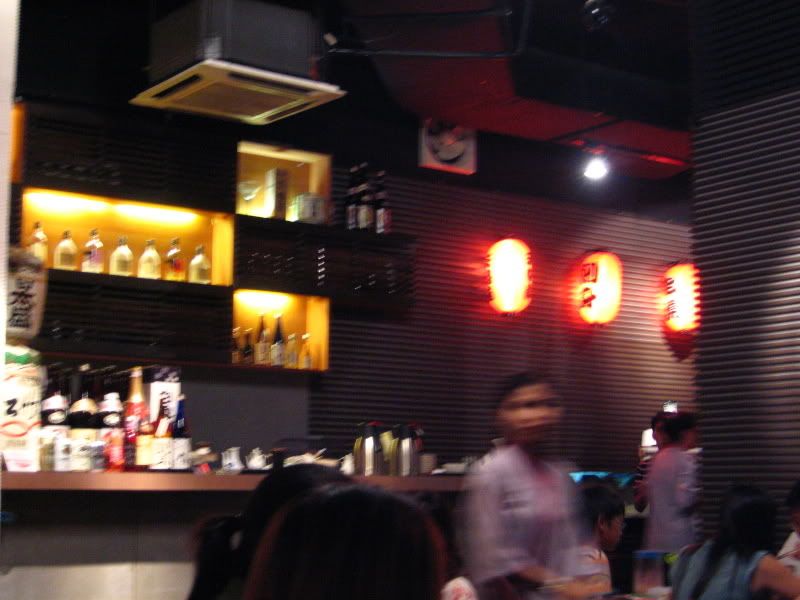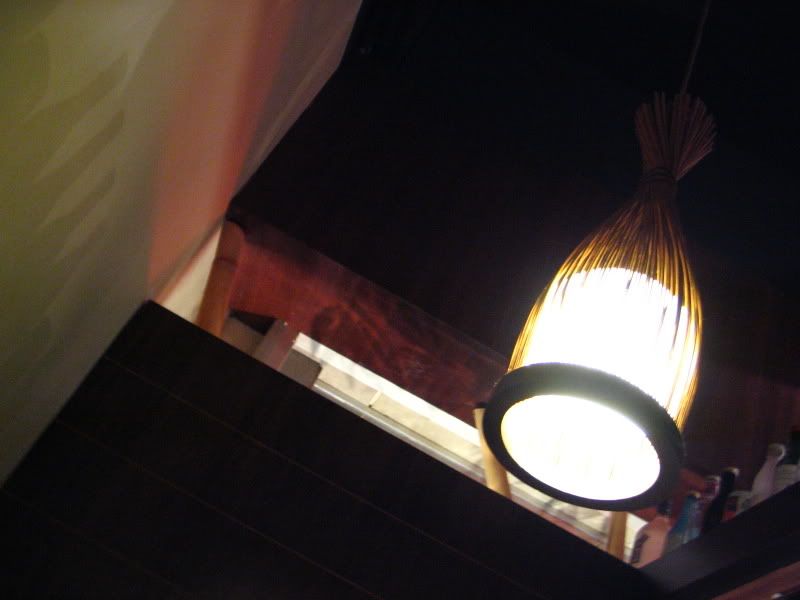 From the inside....
There are not that many bento sets (which range from about RM20 - RM40) there but they make up for it with a pretty wide array of yummy ala carte dishes... Here are some starters that I enjoy, the Kaebi Karaage (something like that), Idaako and Seafood Salad: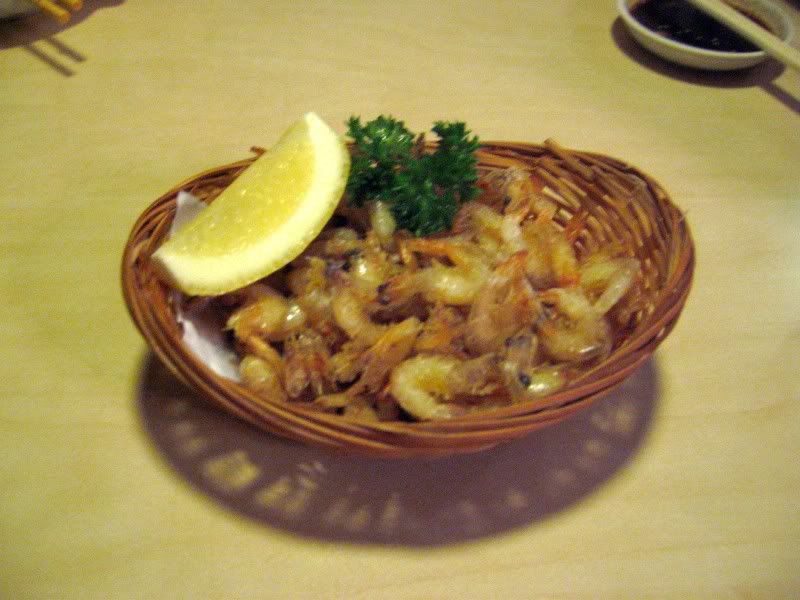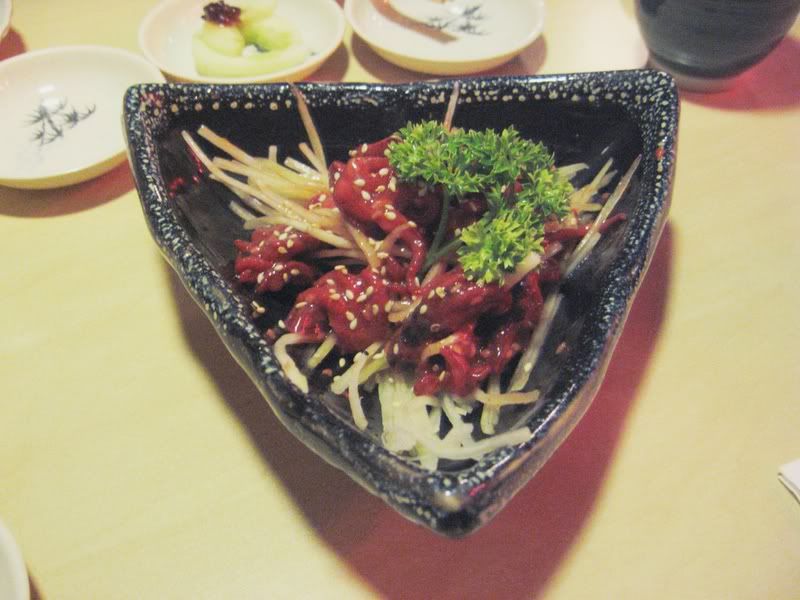 Top to bottom: The Kaebi Karaage, Seafood Salad and Idaako
The Kaebi Karaage, which is basically deep fried mini prawns, is crunchy and fragrant. They are extra yummy with a dash of lemon but are horribly addictive so BEWARE! Haha....
:)
The Idaako, marinated baby octopus, is also good.... Not overly fantastic, but at least it tastes fresh.
The Seafood Salad is great for people on a diet... There is a healthy and generous serving of seafood and fresh vegetables in a delicious Japanese dressing...
(Not the usual Thousand Island or Italian Vinaigrette)
It isn't enough to fill me up so I usually have it as a starter/ side dish but hey, if you're more concerned about calories, then it's good lah.
Onwards to the mains, here's my absolute favourite item on the menu.... the Dragon Maki: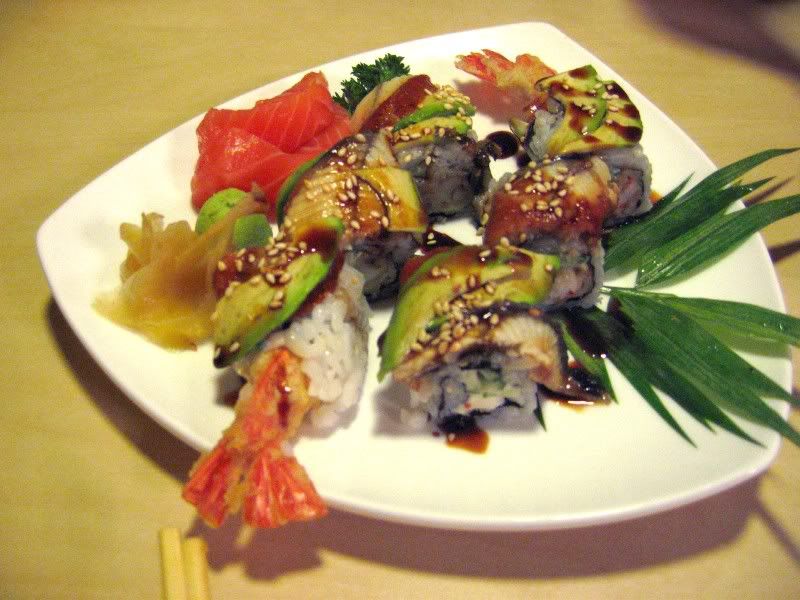 O' Great Dragon Maki!
It's a maki (japanese roll) with a glorious concoction of Unagi (eel), Salmon, Tempura Prawn and Avocado all in one.
*drooooool*
To me, this is the perfect maki.
PERFECT - texturally, taste-wise, everything.
(It's affordable - but not THAT cheap... about RM25.. I think it's worth it, considering how much stuff they put in it)
Other items on the menu which are good too are the Umaiya Bento set, the maki with Unagi and Tempura Prawn and the Grilled Prawn with mayo/ fish roe sauce (have forgotten the fancy Japanese names - sorry):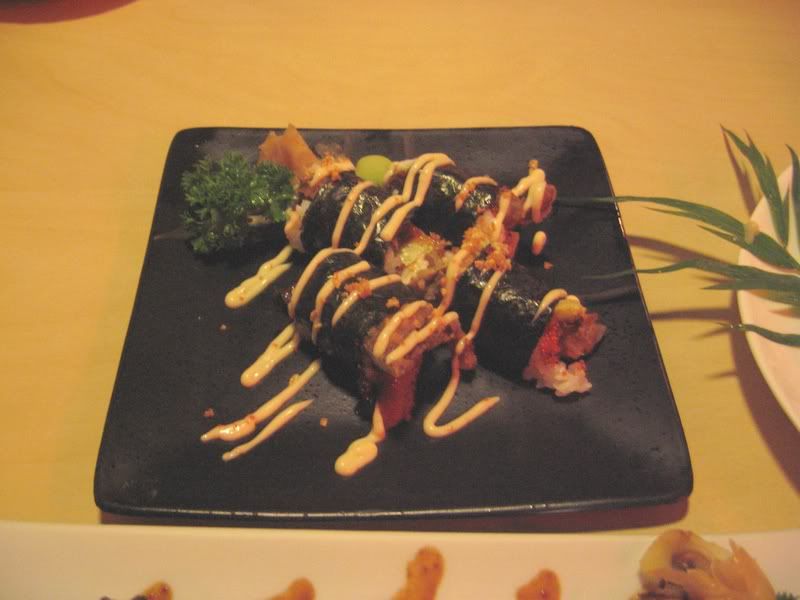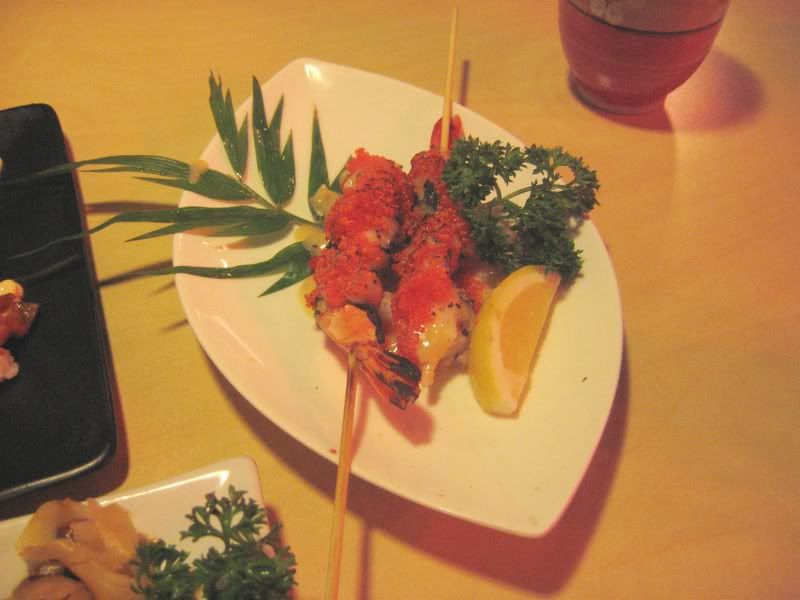 Top to bottom: The Umaiya Bento, Unagi and Tempura Prawn Maki and Grilled Prawn
The bento is pretty heavy but it's good because it's got a bit of everything - grilled fish, maki, sashimi, fried rice, deep fried chicken as well as a side of chawan mushi and miso soup.
The grilled prawns are also good - fresh, fragrant and generously slathered with the savoury sauce - yum!
The Unagi and Tempura Prawn Maki is also ok.... but it just feels like its missing something...
(Like I said, the Dragon Maki is my favourite)
The selection of desserts here is rather paltry but they are nice, simple ways to cap off your meal here... One example is the Goma (black sesame) ice cream: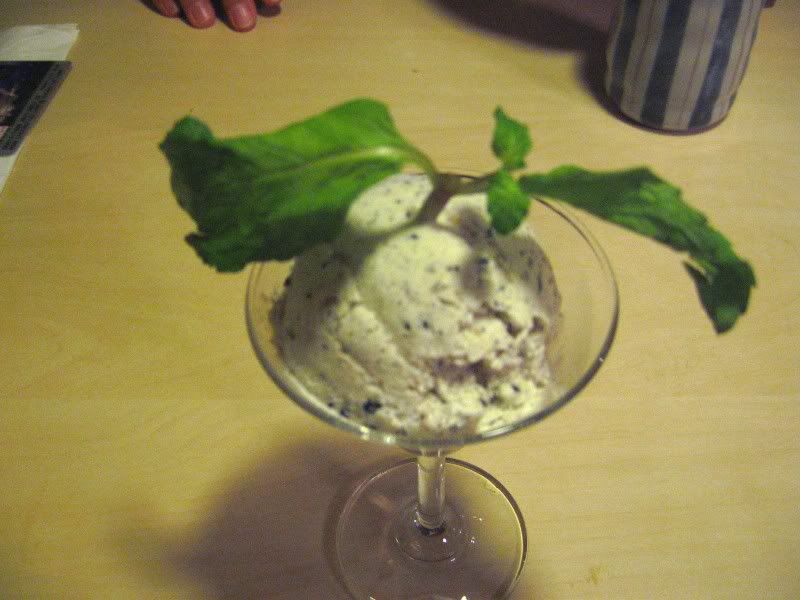 Goma Ice Cream
It's definately not as full flavoured as the black sesame ice cream in the top notch restaurants,... and it kinda tastes more like peanut ice cream to me but for 9 bucks, it's ok.
(As opposed to 20 bucks+ at the expensive Japanese restaurants)
:)
So it's: Convenient location (for me anyway), consistent quality, affordable, simple dining BUT some hits and misses on the menu... well, that's about it...
Restaurant Review
Summary Sheet:
Umaiya @ The Place, Damansara Perdana

Taste: 7
Ambience : 6
Service : 7
Price** : RM 40/++ per person
Parking: OK

** Approximation - 3 course meal, excluding drinks
Telephone No.: 03-7729 0015 (Damansara Uptown outlet : 03-7726 4410)
Opening Hours: 11.30am - 2.30pm, 6.00pm - 10.30pm
NO PORK SERVED
TAGS: Food, Blog, Weblog, Malaysia, Restaurant Review, Restaurant Reviews, Damansara Perdana, The Place, Umaiya, Japanese