Parrrrrtay.....! :)
Just last week (during the Raya break), my friend KH was generous enough to throw a "Raya Open House" since his parents were away....
He played the part of the gracious host very well, ensuring we had a steady flow of finger foods to quell our greedy appetites: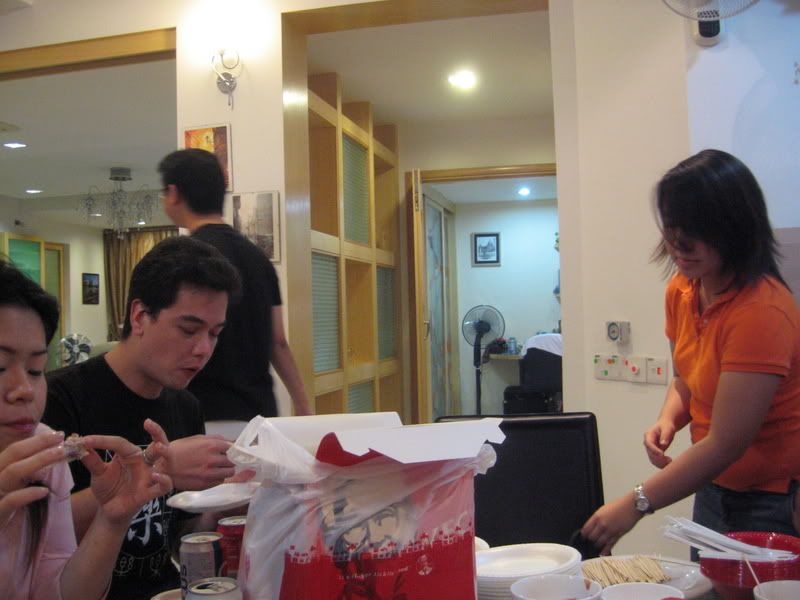 Processed Meat of various shapes and sizes - yummy!
Of course, the wide variety of alcohol was very nice too:
I Love You, Mr Vodka! And you, and you and you and you!
This was my first time to KH's place but man, it is so cool - there's pretty much a mini entertainment center in the top floor....!
There was a Karaoke: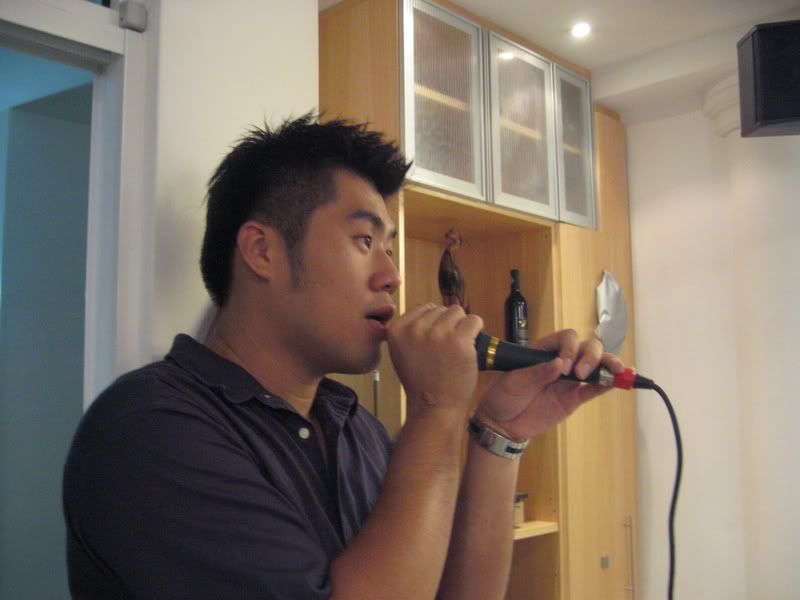 "Lalalala Laaaaaaaaaaa......!" (Fooyor - gaya!)
Most of the songs available were a bit old...
(eg. Take Me Home Country Roads, Moon River, etc)
... but hey, everyone had a blast singing along to them - some even with a surprising amount of passion and flair...
*cough
SooJin
coughKencough*
:)
Ooh!
And there was a pool table too AND a foosball table too!:
N says: "I think I can, I think I can"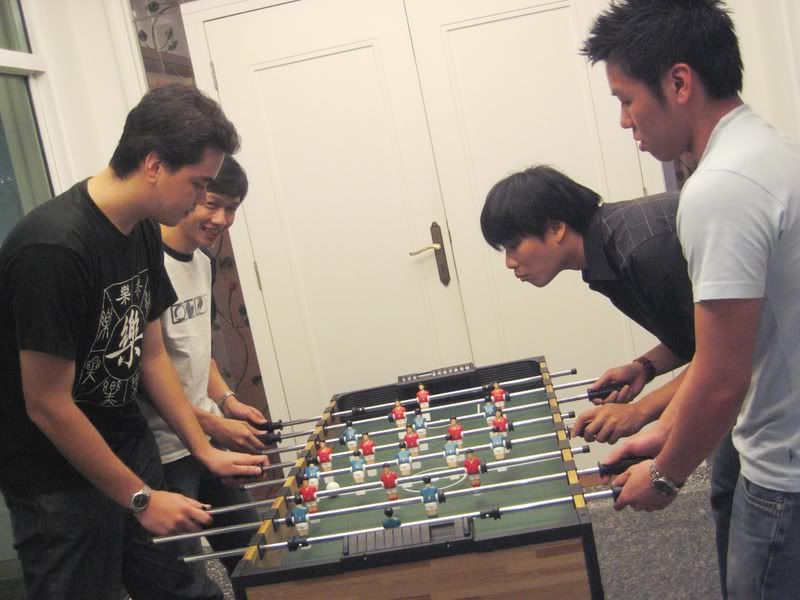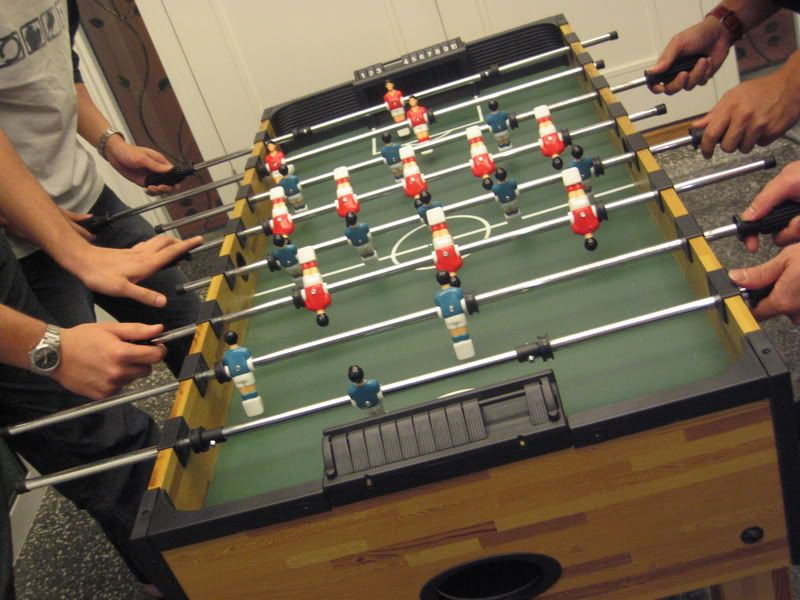 Playing foosball with/ against
Pat
really brought back memories of my uni days and staying in my dorm, Frank Tate House.
*sigh*
Yeah... we used to have a foosball table in the living room area there and
Pat
used to totally KICK my ass at it every single time.
Haha.
:)
What I liked best though, was the view from the large balcony area: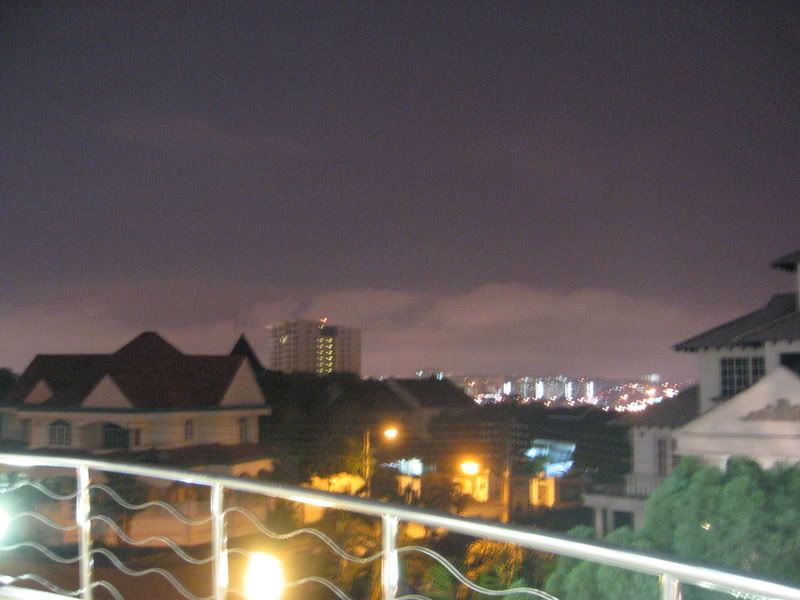 (Thankfully it wasn't so smoggy that night)
It was really relaxing, just sitting there with P (and the others).... with my vodka in hand, looking out across the horizon at all the pretty lights...
Yeah - it was a fun night.
So, once again, thanks KH!
(You da man!)
(Oh, sorry - no funny photos of drunken people making a fool of themselves/ being made fun of.... If you want those, then
visit Boss Stewie
who obviously cannot be trusted to take care of drunk people especially when he has access to a camera)
TAGS: Blog, Weblog, Malaysia, KL, Kuala Lumpur, Personal