Oh, I am but a weak willed human being....
16 days into 2007 and I'm already showing warning signs that I am well on my way to breaking an important resolution...
Why do I say that?
Well, I'm supposed to be eating healthily now but the moment I heard that the McDonald's Prosperity Burger is back in town, I just caved in and sped over the nearest drive-in to buy it....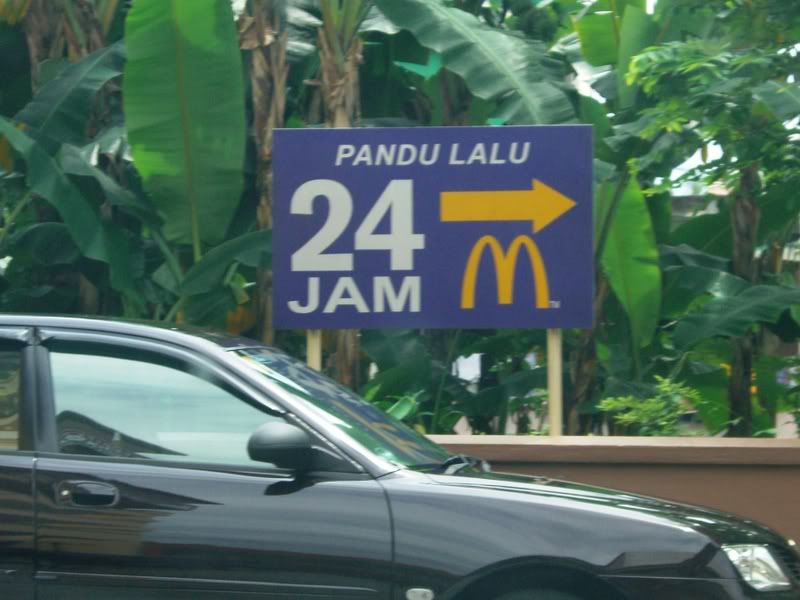 "J says: "One burger please.....!"
After a quick drive home, I lay my bounty upon the coffee table: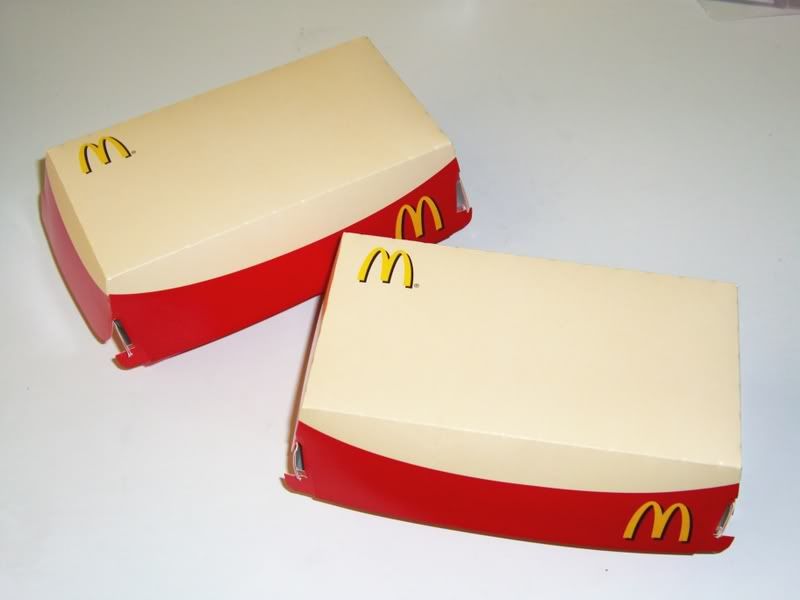 Pssst, seriously only 1 of the 2 is for me lah - I'm not THAT greedy!
... A few seconds later I started my first bite into that delightful burger: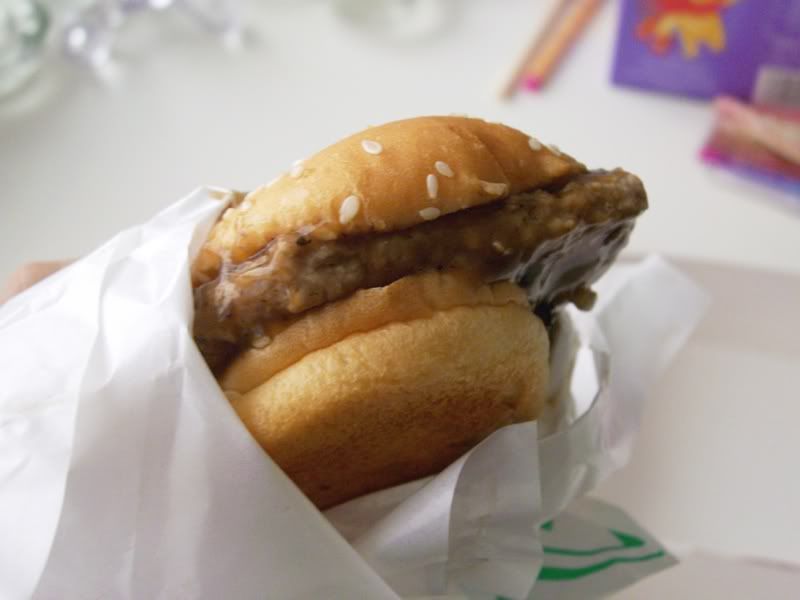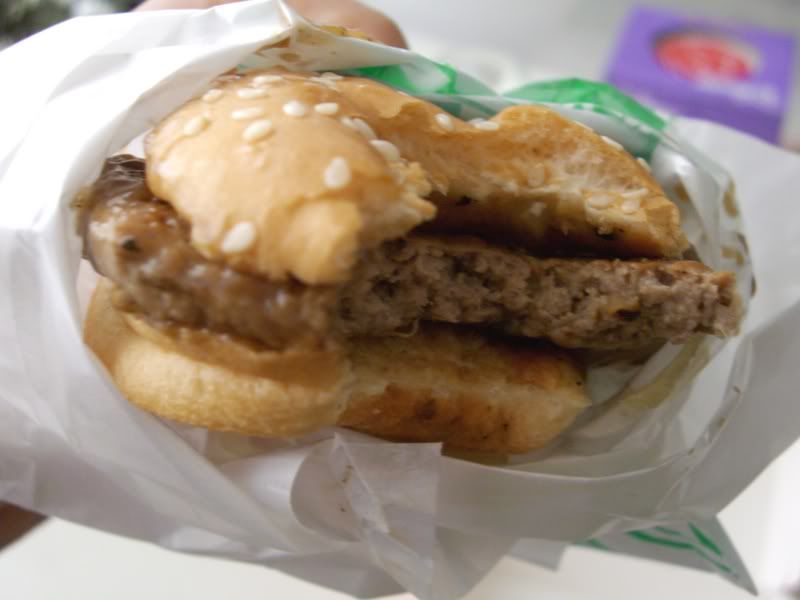 J says: "Attaaaaaaaack........!" *CHOMP!!*
YUM!
It's so good!
Tender, juicy beef... smothered in a fragrant, peppery sauce.....
(I don't really like the raw onion slices inside, but thankfully there weren't many anyway)
:D
*sigh*
I know it's probably like, 600 calories just for the burger but MMMMMMmmm, it's just too tasty to resist.
(I MAY have gone back a second time on Sunday night for another burger... *shrugs guiltily*... but that doesn't make me hopeless, right?)
:)
TAGS: Blog, Weblog, Malaysia, KL, Kuala Lumpur, Personal