It's been a long week:
Work's been hectic and it only looks like it's gonna keep getting worse.
(I have a feeling next week is going to be
craaaaaazy
)
Well, thank God it's Saturday already and I have 48 hours to relax and recharge....
:)
Here are filler-ish photos from my recent visit to the
Paradise Springs Valley Trout and Wildlife Park
:
"Hey.... *squints*... What's that?", says J's finger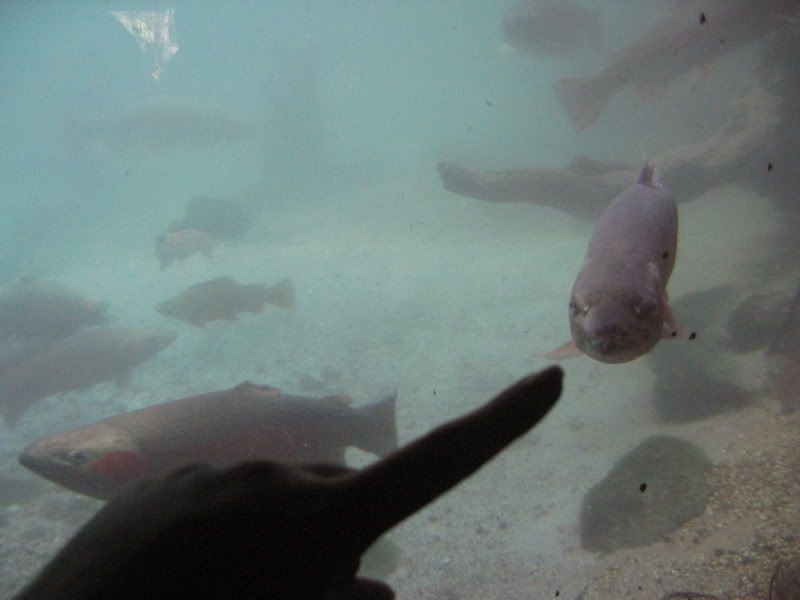 "Oooh! How exciting - it's coming closer!"
(*Jaws music in the background*)
(Duh dum, duh dum, duhdum duhdum duhdum DUHDUM.....)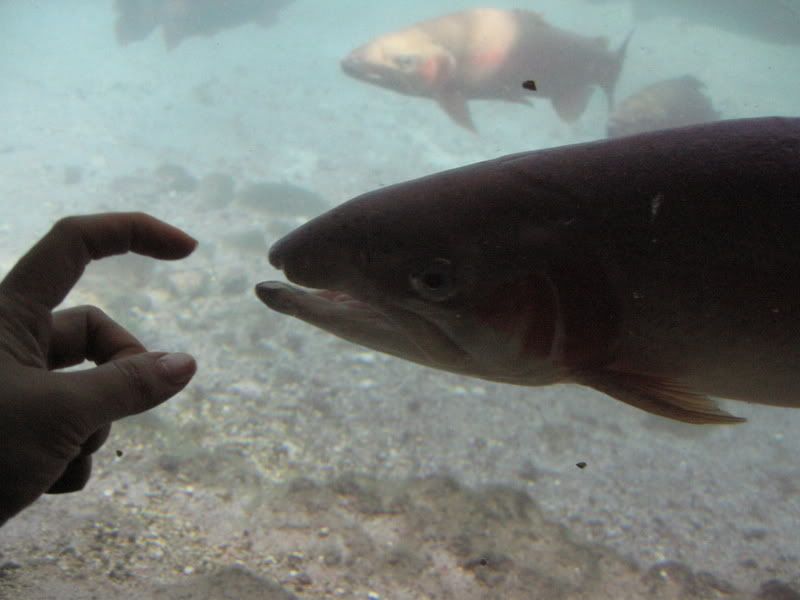 "Eh? Why is it looking at me like that?"
O_o??
...
..
"AAAAAAAAHHHHHHHHHHH!"
*CHOMP! Munch-munch.....*
~ THE END ~
Well, I'm off to get a manicure/ pedicure at Hartamas now...
(A girl's gotta pamper herself once in a while, right?)
;)
I hope that your weekends have started off well!
Hugs,
J
TAGS: Blog, Weblog, Malaysia, KL, Kuala Lumpur, Personal