Here's a quick one... (sorry lah - busy with work)
Like many other Hong Kong concept eateries, C-Jade Express's ambience is bright and chirpy:
We started off with the Beijing Dumplings (approx RM6.50):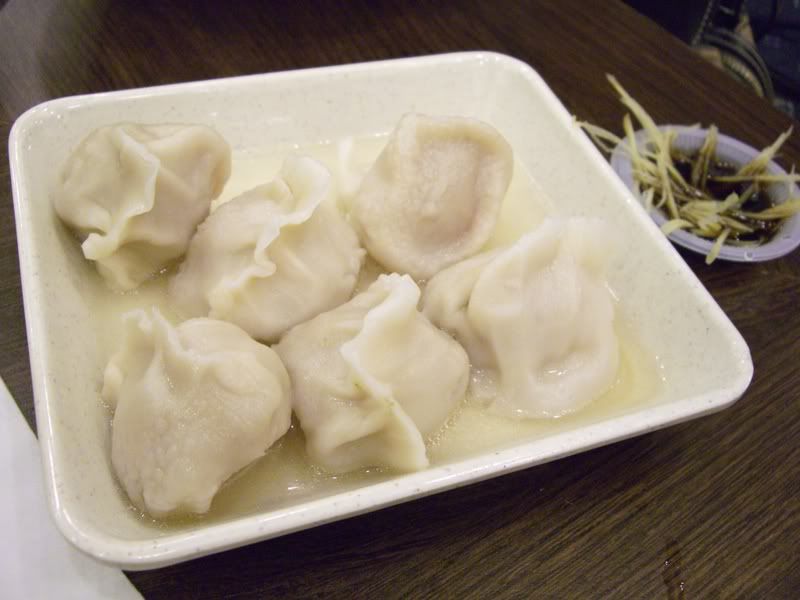 Overall, it was "OK" - the dumpling filling was reasonably flavourful but the "skin" was too thick. Fortunately, it wasn't very starchy though.
I tried the "Char Cheong Mein" (ermm... that roughly translates into Meat Sauce Noodles I think):
This noodle dish costs roughly RM9 and I suppose it tastes ok but I was disappointed because I was expecting somethine more along the lines of the normal "Char Cheong Mein" with the thick noodles and the savoury sauce with minced meat.
(Arrgh - I miss the Shanghai Dumpling restaurant in Melbourne Chinatown... *sigh* They had an excellent "Char Cheong Mein")
Instead what I got was a savoury but slightly sweet sauce with chunks of meat and the normal wantan noodles....
My mum opted for the special "2 Meat Rice" dish: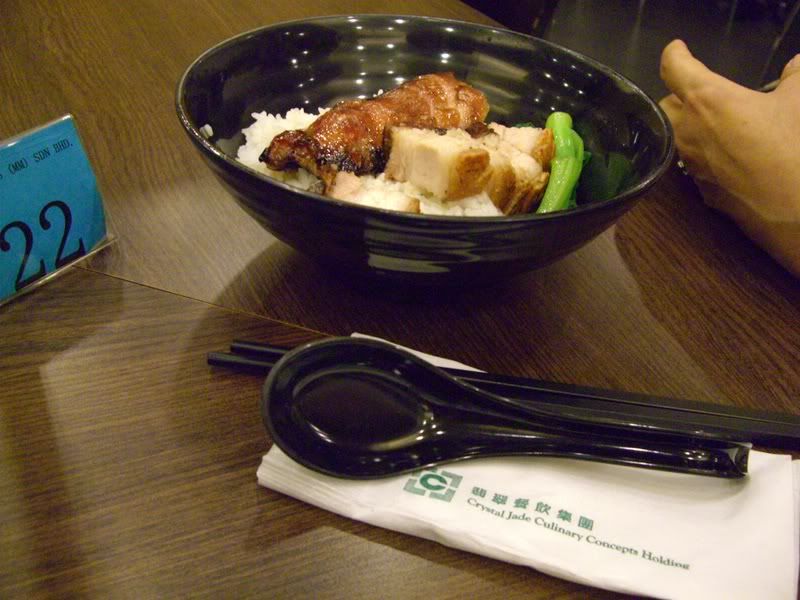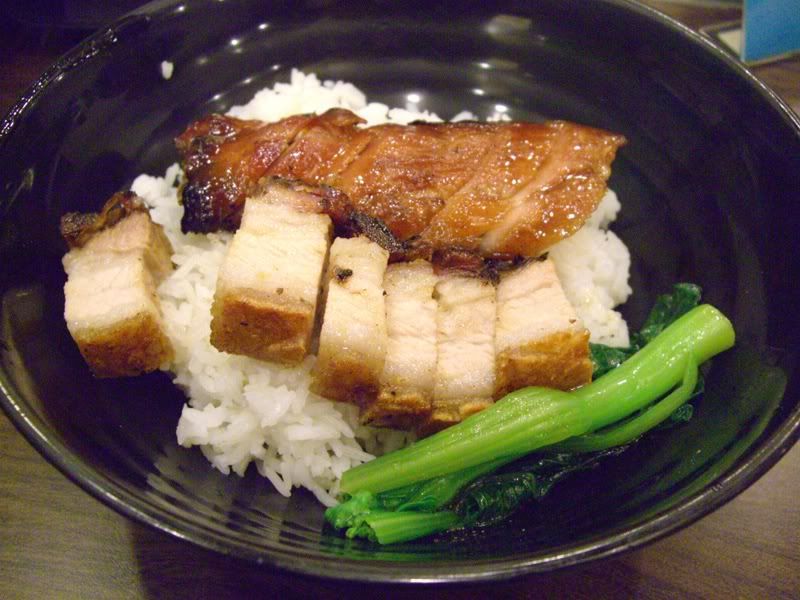 Basically, for around RM9.50, you can choose 2 types of meat (roast pork, roast chicken, crispy pork, etc) to be served with your rice.
My mum had chosen the crispy pork and roast pork - I was pleasantly surprised when I stole a piece (or two). I always expect shopping center chinese food to taste bad but the pork here was pretty good.... Definately not excellent but better than average (for a shopping center).
Generally, the food there is ok - it tastes alright and is pretty affordable (you can eat there for less than RM15).
There are not many Non Halal chinese food choices in Midvalley anyway so there's really not much "competition" for it in the direct vicinity. In any case, it's worth a try... (I suppose it was always just a matter of time that this popular Singaporean chain made it's move into the Malaysian market)...
:)
TAGS: Blog, Weblog, Malaysia, Kuala Lumpur, Personal