YAY for presents!
This Xmas, my darling got me 2!
One decoy present (placed under our teeny weeny Christmas tree):
(What's inside?: A little bottle of perfume)
And one "real" present!: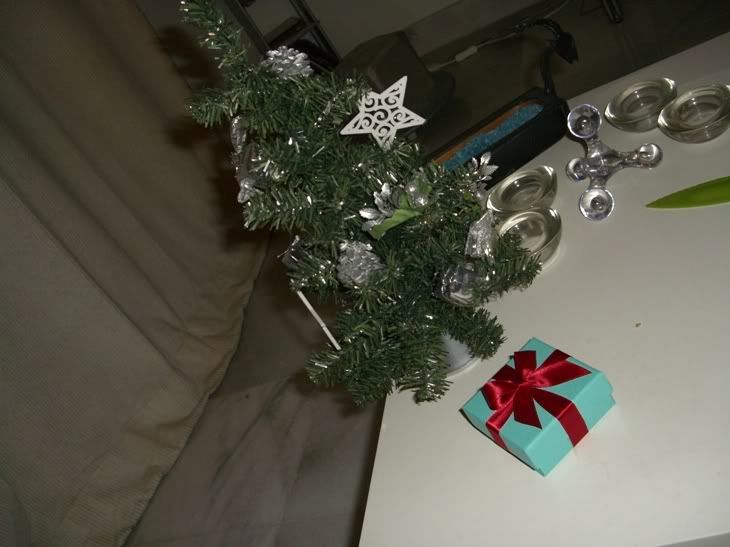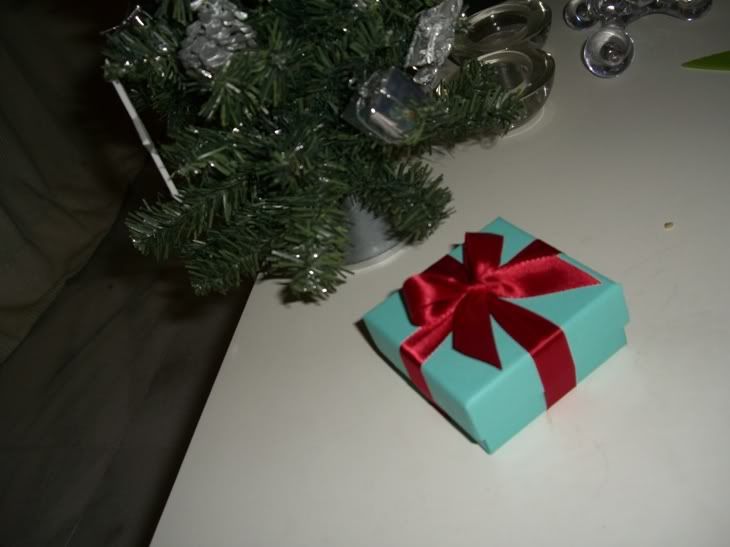 (What's inside?: A pretty, pretty silver ring with a heart design)
*jumps up and down excitedly*
It's so PWETTY!
I love both presents (especially the second one) but now I feel super guilty....
The silly boy wasn't supposed to get me anything already since we had already very impatiently exchanged our Christmas presents much earlier.
I can't complain though, can I?
(Muahaha)
TAGS: Blog, Weblog, Malaysia, KL, Kuala Lumpur, Personal