I love that
Vincci shoes
are affordable and trendy....
I mean, most of the shoes there are (quite) comfortable and funky, but cost less then RM60/pair so understandably they won't last as long as compared to more expensive shoes (eg. Nine West shoes that cost RM300/pair)...
Still, it is totally beyond my expectations for it to fall apart within the first day of use: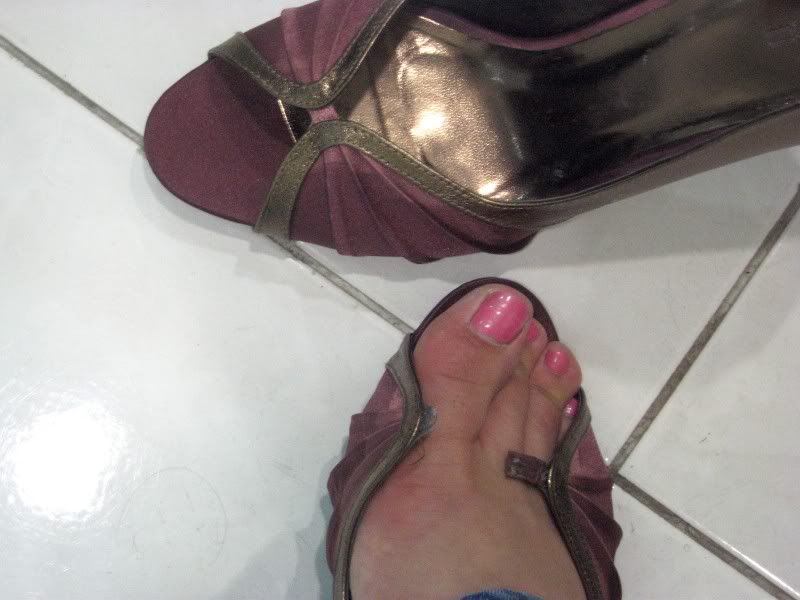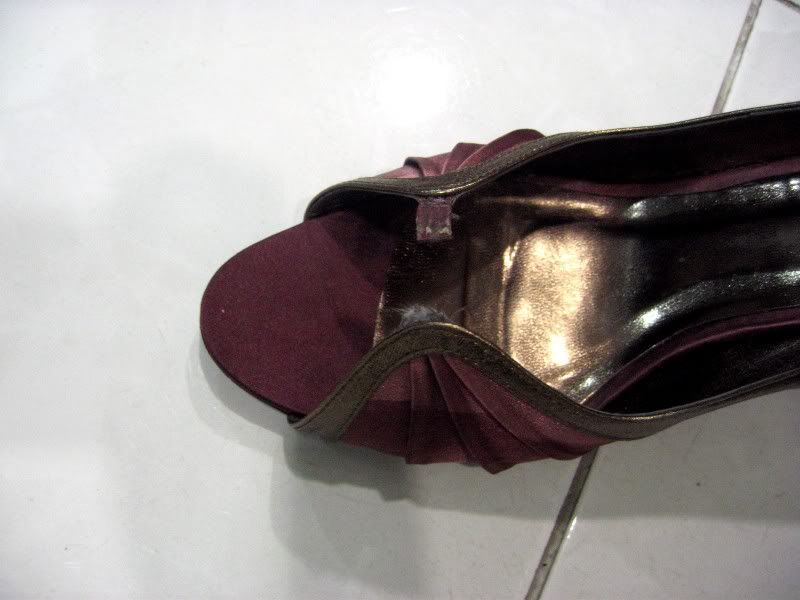 The evil shoe
(It wasn't even the normal range of shoes - it was one of those more expensive new arrivals that cost RM70+! *mega pout*)
:(
It was so embarassing - I went to the petrol kiosk on the way back from work.... After I picked up a chocolate bar and prepaid for my petrol, I started walking back to my car when
*SNAP*
my shoe fell off mid-step.
I noticed immediately that all the petrol kiosk attendants and various members of the public were giving me funny/ "Awwww... so poor thing" looks (which of course led to me blushing profusely) as I stared in down in disbelief at my mischievous shoe...
(Waaaaah... so shy!)
*sigh*
Luckily one petrol kiosk attendant gave me some cellophane tape to patch up my shoe momentarily, buying me enough time to shuffle back to my car, hastily fill up the petrol and quickly drive back home.
I suppose one day when I'm rich and all my shoes are
Jimmy Choos
and
Manolo Blahniks
, I'll look back on that day and laugh while I sip on my champagne. Meanwhile though, beggars can't be choosers...
(Meaning: WHAT TO DO? No money to buy expensive shoes so cannot complain so much...)
>_<
TAGS: Blog, Weblog, Vincci, Stupid Shoes, Malaysia, KL, Kuala Lumpur, Personal