Last week, my friend
R
arranged for a small gathering at his place before he flew off to finish medical degree.
(OMG, OMG - He's
almost
a doctor!)
The house was nice....
It was a new edition to his "family estate" (they bought over the neighbour's house) and was rustic+retro with (what looked like) authentic furniture from the 60's left by the previous owner. It was also a little eerie because there were green spotlights installed to provide that little extra "ambient lighting"...
(
R
, dude......! -> Green lights = ghosts in Chinese movies....)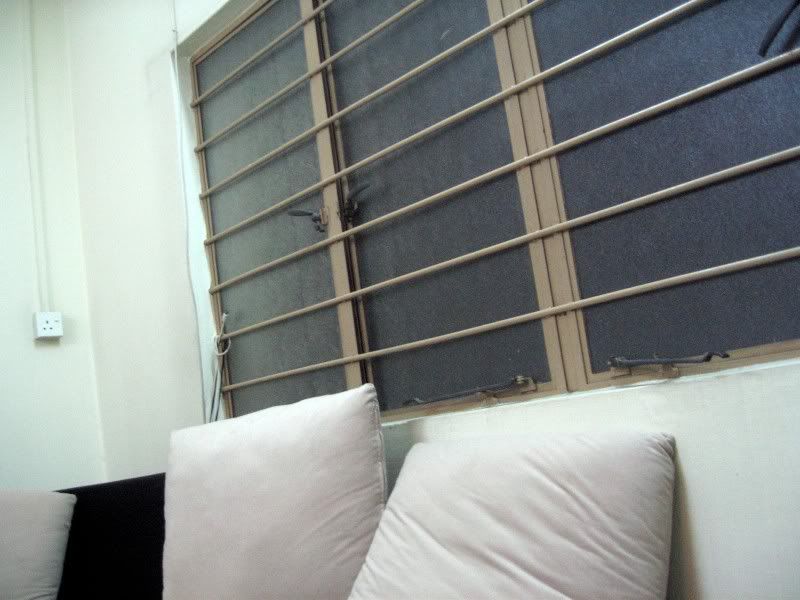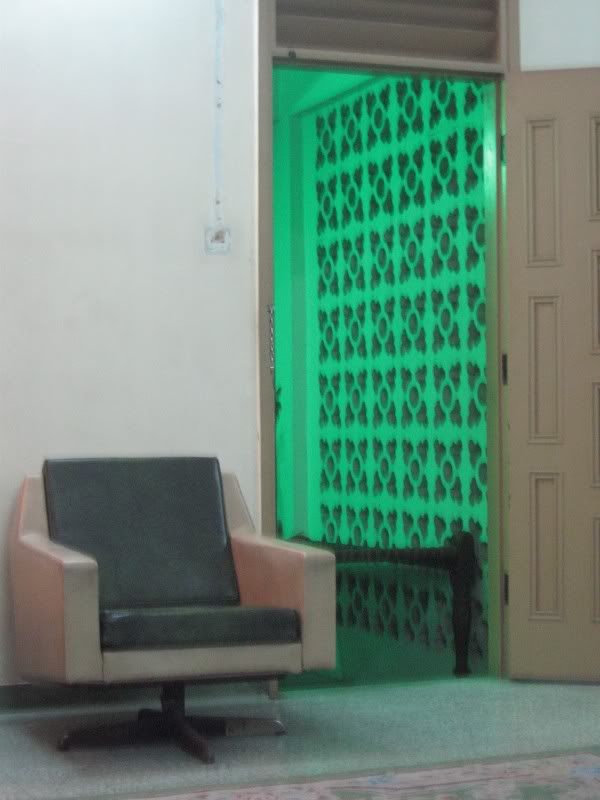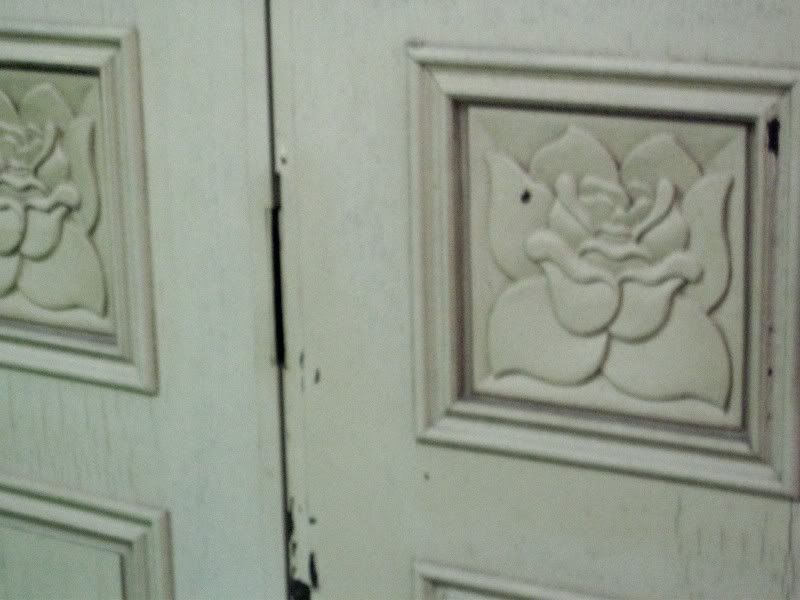 Photos of the house interior...
The night was pretty eventful....
Within the first half hour, the table broke:
*crash-boom-bang*
Apparently, the old table couldn't take the weight of all the booze we put on it...
Luckily none of the bottles of alcohol broke *phew*..., just a few glasses shattered, most of the finger foods wasted, etc.
... A mop was fetched to clean the mess, but guess what?
That broke too.... *lol*: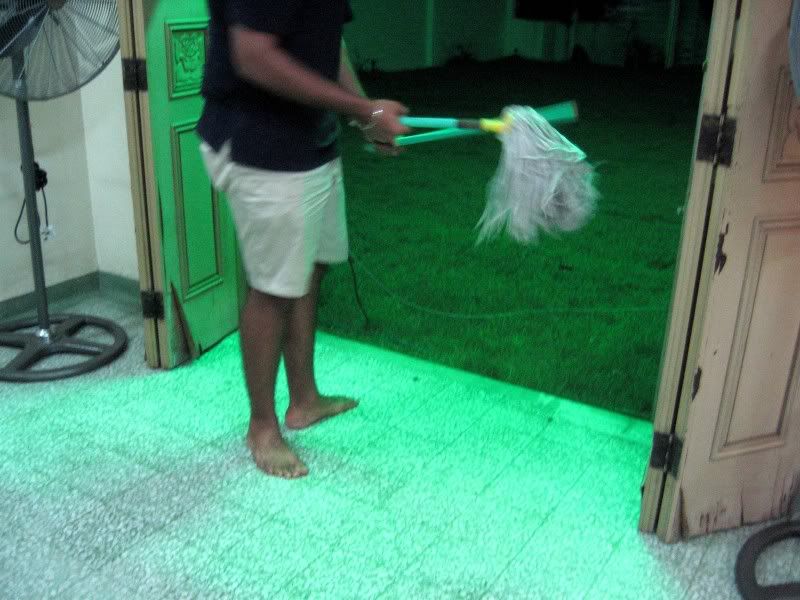 *SNAP* .. Erm.. Oops...?
Anyway, we managed to source out another (more sturdy) table and the party went on...
Booze + Chocolate + Vodka Jelly = Fun!: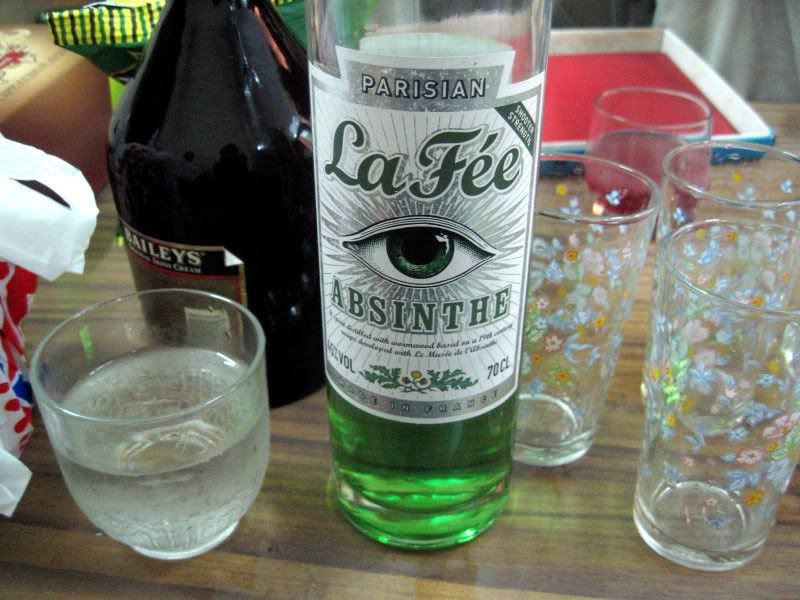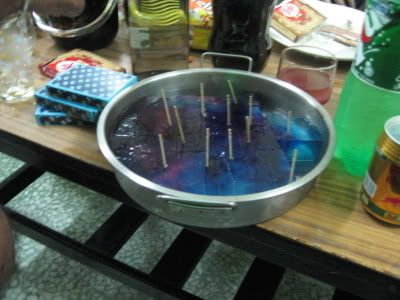 Booze!

There was even a bottle of Absinthe that had been lovingly carried back from the UK...
(Fooyorr, 45% alcohol... better not to drink too much)
(It's nowhere close to the famed original absinthe which goes as high as 80% though)
It was a fun night.
I hadn't seen some of them for quite a while now, so it was fun to catch up and laugh over stuff that happened many many years ago...
(Most of us that night have known each other since high school)
*fade in*
"Oh... remember that time the F puked 3 times at Bali?"
*everyone laughs while F denies it all vehemently: "Where got? Where got?"*

"Oh yeah - and remember that teacher that had the hots for X?"
*everyone laughs while X also denies it all vehemently: "Where got? Where got?"*
*fade out*
It's always fun to meet up with old friends.
(Don't you think so?)
... I hope your Mondays are all starting off well.
:)
Hugs,
J
TAGS: Blog, Weblog, Malaysia, KL, Kuala Lumpur, Personal