An interesting new Halal Vietnamese restaurant to try in Sungei Wang Plaza....
This new(-ish) restaurant is located on the 5th floor of Sungei Wang Plaza. Its ambience is simple and funky with a fresh blend of bright yellow and orange, balanced by white (to keep it from being downright garish):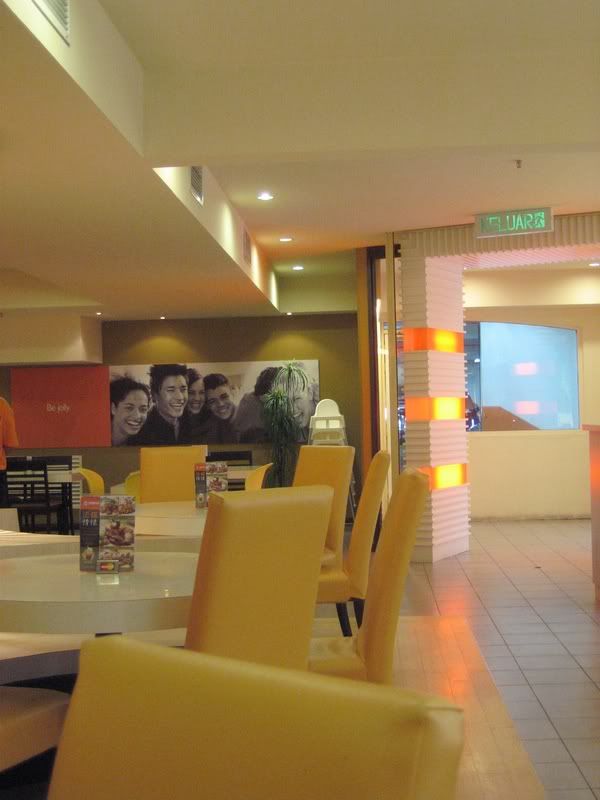 A peek at Hot Mama Restaurant - Exterior and Interior
There are many interesting items on this Vietnamese fusion cuisine menu. That day, we picked the Chicken and Cheese Roti Canai Rolls as a starter:
Chicken and Cheese Roti Canai Rolls
The blend of smoked chicken, vegetables and a touch of cheese rolled in a roti canai was interesting but not that fantastic (they do get points for being creative though). I thought that it was very decently priced (RM5++) and I probably wouldn't mind trying it again some time.
For the mains, we tried two of Hot Mama's specialties - the Seafood Fried Noodles and the Vietnamese Beef Soup Noodles: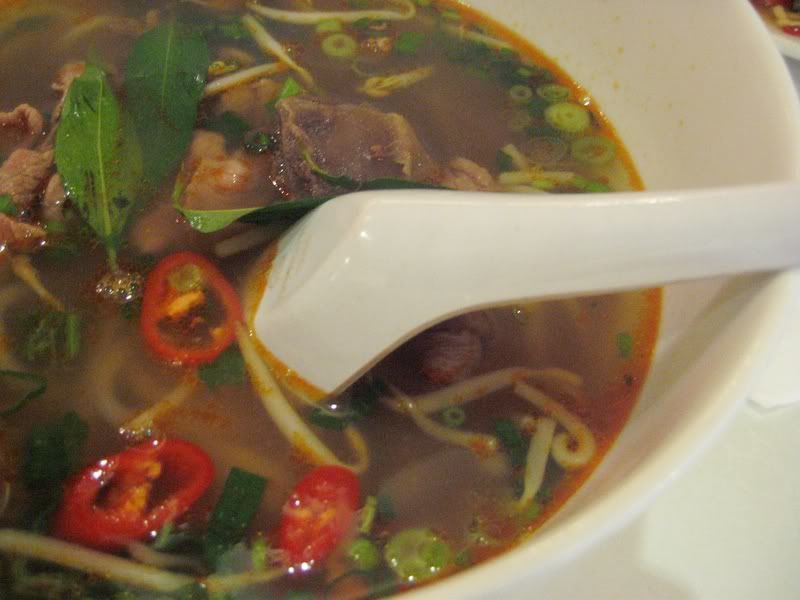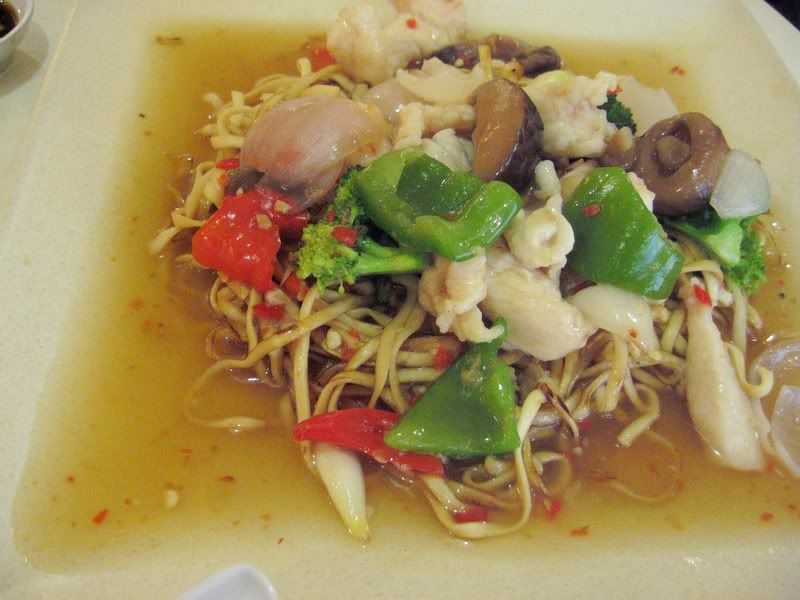 Left to Right: The Vietnamese Beef Soup Noodles and Seafood Fried Noodles
The Beef Noodles, served with glass noodles (like the one normally found in Assam Laksa) was quite disappointing.
The Soup was ok, only slightly spicy,... There were pretty generous amounts of beef chunks but they were dry and chewy....
(So, trying to finish all of it was quite a chore)
The Fried Noodles were pretty good though - it had that distinctive sorta wok-fried taste to it and there were generous amounts of seafood.
(Both dishes cost less than RM10++, which I think is very reasonable)
The drinks there were also interesting - I tried the Herbal Highball: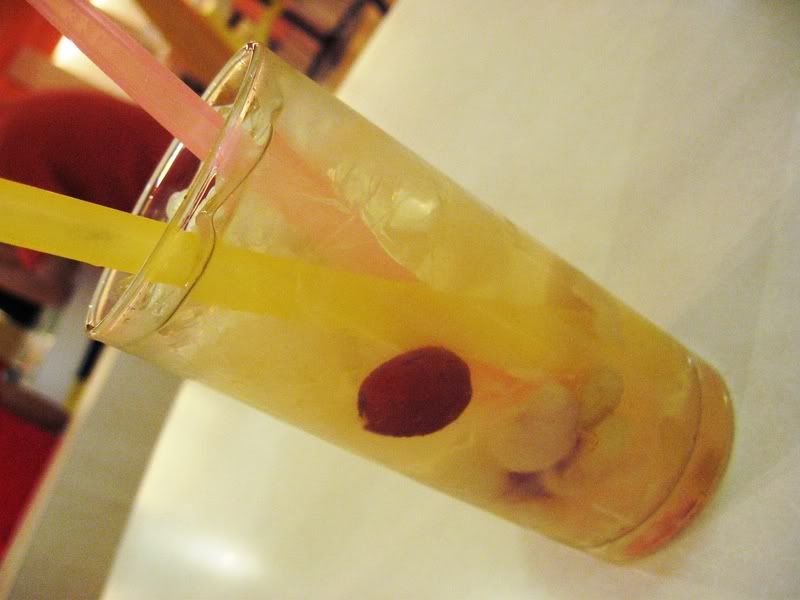 The Herbal Highball
This drink was a tad too sweet (I had to add in some water later to make it more palatable) but was nice - it was like a different take on the normal herbal tea with many yummy things like snow fungus, jelly, longan, etc.
(So, it's like a drink and dessert rolled in one)
Overall: the food tasted ok for a Halal Vietnamese food place in Sungei Wang and was very reasonably priced. There were a lot of interesting sounding items on the ala carte menu so although I wasn't totally impressed with the food during my first visit there, I wouldn't mind going back for Round 2 if I'm in the area again....TAGS: Food, Blog, Weblog, Malaysia, Restaurant Review, Restaurant Reviews, KL, Kuala Lumpur, Sungei Wang Plaza, Hot Mama, Vietnamese, Fusion