Pretty pictures of the fireworks at KLCC for your viewing pleasure....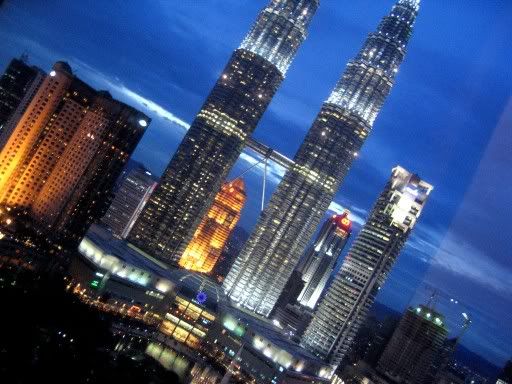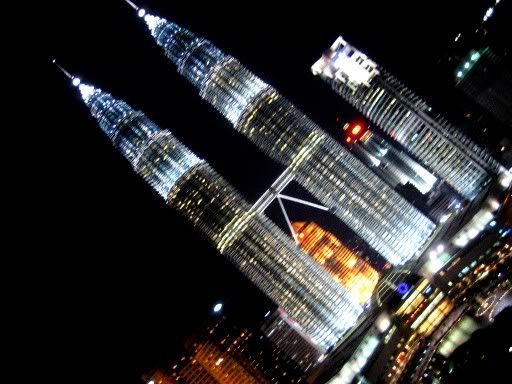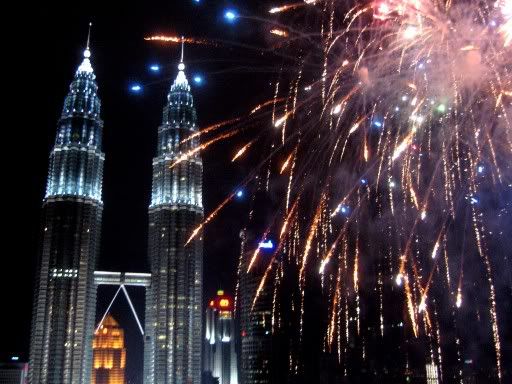 I just love fireworks - they're so fleeting, so beautiful...
Somehow, watching them just makes me feel like a kid again...
:)
I was very lucky this year, comfortably enjoying the view from the top floor of a building near KLCC, away from the hordes of people around the park area...
(All thanks to my darling - Thanks, babe! *hugs*)
I do hope you all had a great Merdeka too.
(What were you all up to anyway?)
TAGS: Blog, Weblog, Malaysia, Hari Kebangsaan, Negaraku, National Day, Fireworks, KLCC, Kuala Lumpur, Personal