A good place for sinfully delicious duck in the Auckland CBD....
One night, while walking back from a nearby supermarket to our hotel, me and P chanced accross this delightful Hong Kong style Chinese restaurant that is amusingly named Love A Duck:
(Actually, it's really hard to miss it as it is on a major intersection near one end of Queen Street, at the base of the Scene 2 Building)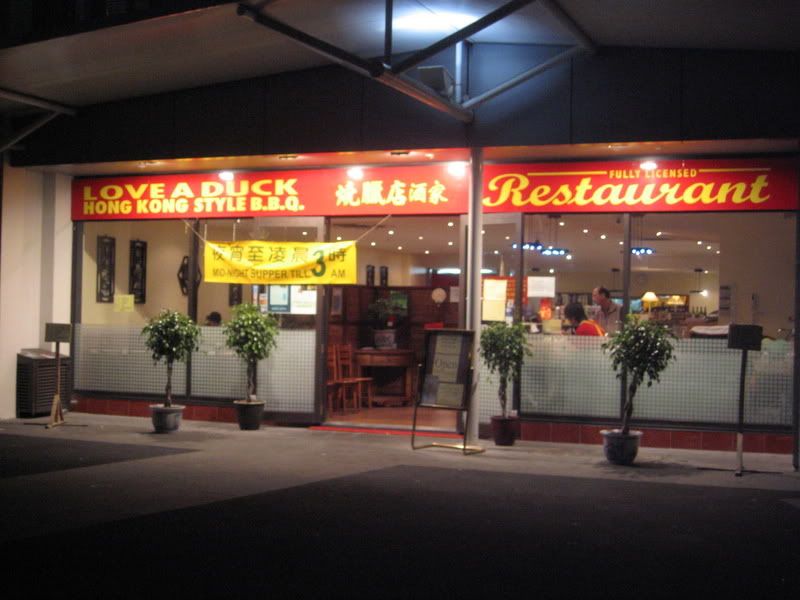 Restaurant Exterior
They serve a variety of the usual (NOT HALAL!) Chinese dishes - multiple types of fried rice, noodles and meat/ veg dishes. It is obvious that this restaurant is pretty popular as there were quite a number of people eating there, even at that late hour: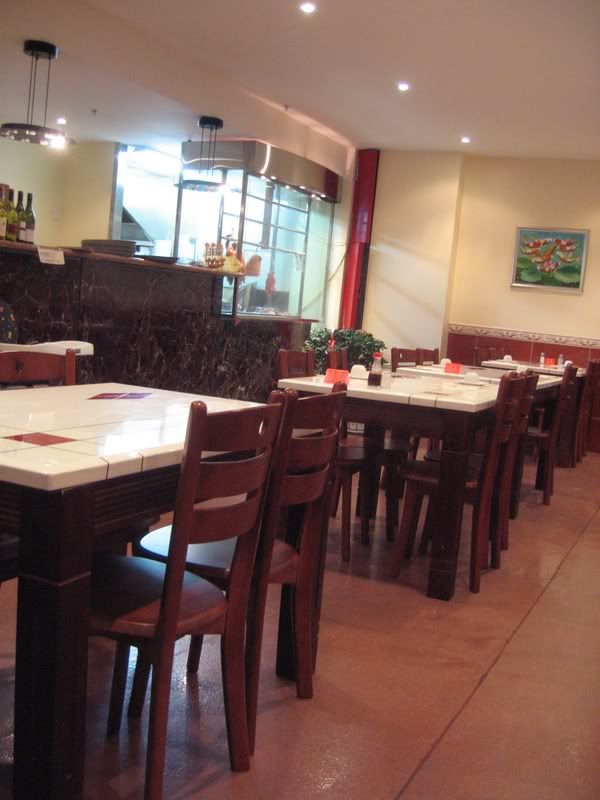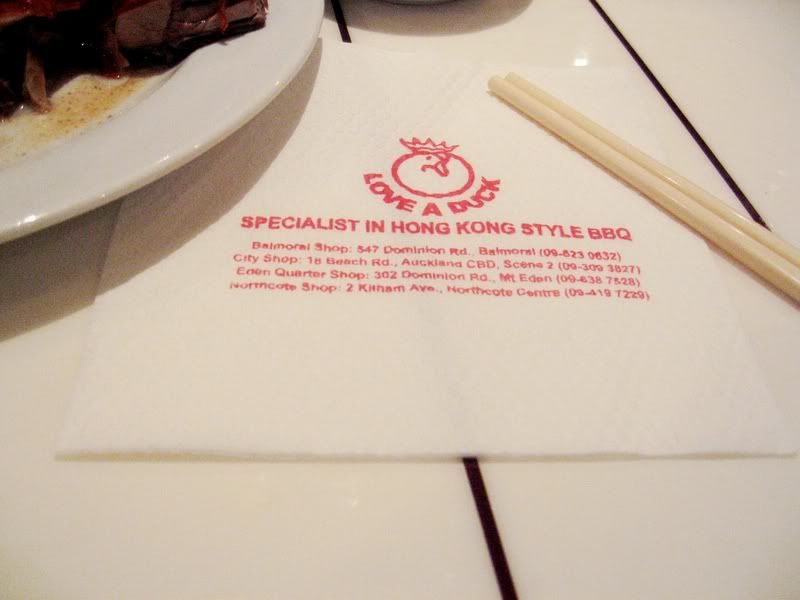 Restaurant Interior
Of course, being the gluttons that we are (and seeing as there weren't many other restaurants open at 11pm, we went in to sample the roast duck that they claimed as their specialty as well as a bit of the crispy pork ("siew yoke"):
"I Miss You Darling...", says J
*drooool*
Oh man.
I would give my arm to have that duck again.
It was so so sinful: Crispy skin, a thin layer of fat and tender meat underneath, all exploding in oily goodness when you bite into it.
(This must do horrors for the health of your heart... but once in a while is ok, right?)
The crispy pork was also pretty good.
I found it a bit too salty but I suppose if I were eating it with rice then it would be ok.
(FYI: This serving of duck + pork was priced at NZ$15 and the Chinese tea served was free)
Seeing as this was just a "snack", we didn't indulge in the heavier dishes but hey, if everything is half as good as the duck, this restaurant is definately worth a try if you're in Auckland and craving for some good Chinese food.
(Apparently this outlet in the CBD is open for dining from 6am till 3am the next day!)
:)
Summary Information:
Love A Duck
Opening Hours: 6am to 3am.
Address: 16 Beach Rd, Auckland CBD, Scene 2, New Zealand
Phone No.: +64 9 309 3827

NOT HALAL

TAGS: Food, Blog, Weblog, Malaysia, Restaurant Review, Restaurant Reviews, Auckland, Roast Duck, Hong Kong, Chinese, New Zealand