Busy studying for exams?
No time to take leave from work?
No worries!
:)
With the advent of the internet, I bring you Round 2 of the desktop travelling experience!:
1) A first look at NZ from the airplane...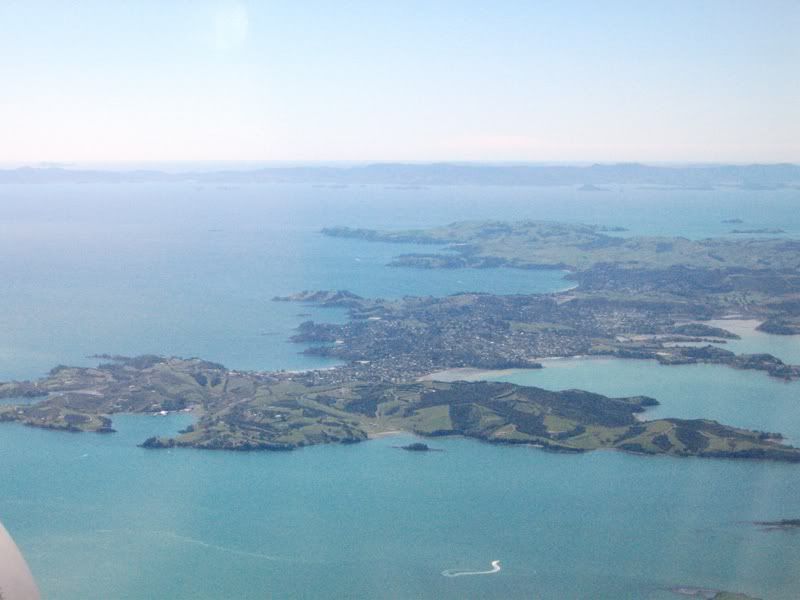 "Kiwi Land, I'm almost there!"
2) First stop, Auckland!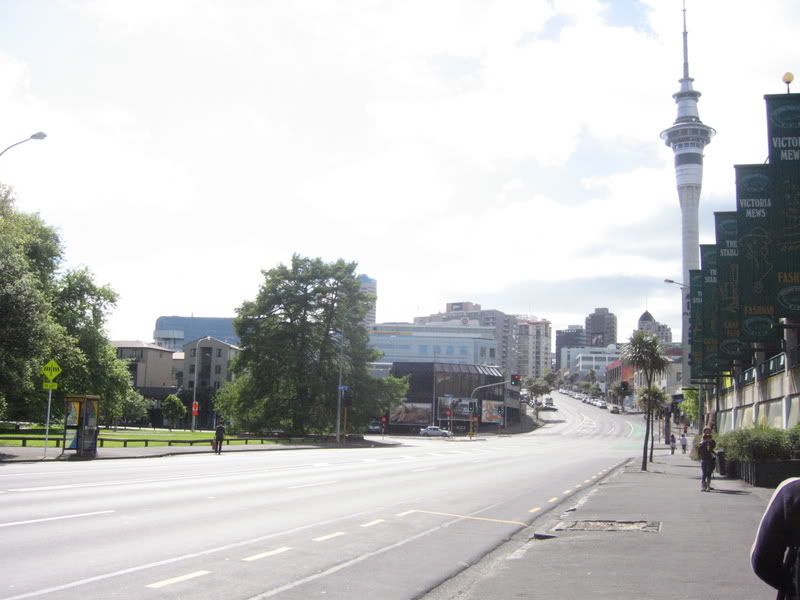 "Ah... Auckland: where the shops close at 5pm and you can jump off a building or a bridge for a price - exciting!"
3) Laughing at the funny billboards around town...
"Hahahaha... erm... They're not refering to me, right?"
4) Here's something fun to do during a drive through NZ - The "Count The Sheep" Game for endless hours of mindless fun: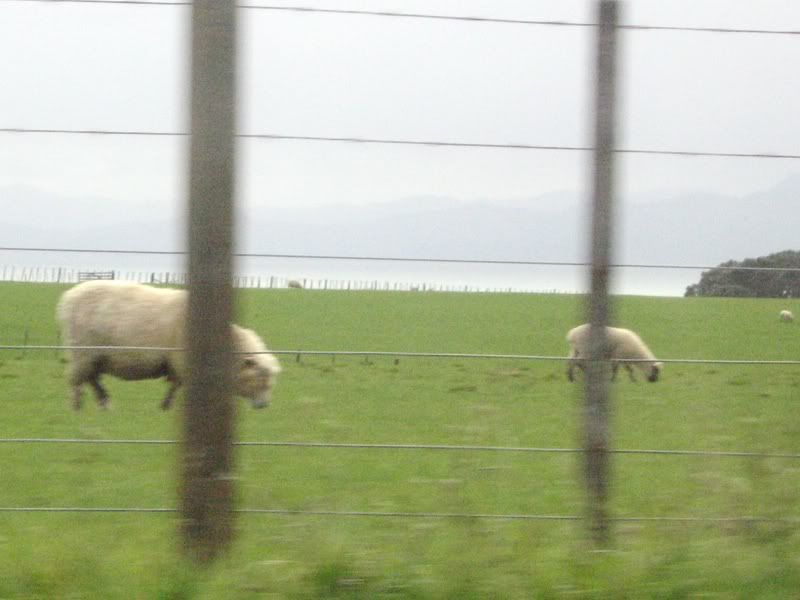 "1 sheep, 2 sheep ~ 1,000,001 sheep, 1,000,002 sheep..."
5) If you get bored of that, here's a variation - The "Count The Cows" Game!
"1 cow, 2 cow, aahhh.. I give up....!"
6) Here's another fun timekiller - The "Laugh At Funny NZ Town Names" Game!:
(Click photo to enlarge)
"Te Puke? (it's pronounced as "Teh PuKee" by the locals - I'm serious!) Hahahahhahaha"
7) Enjoying wine and food in the Matakana region, north of Auckland: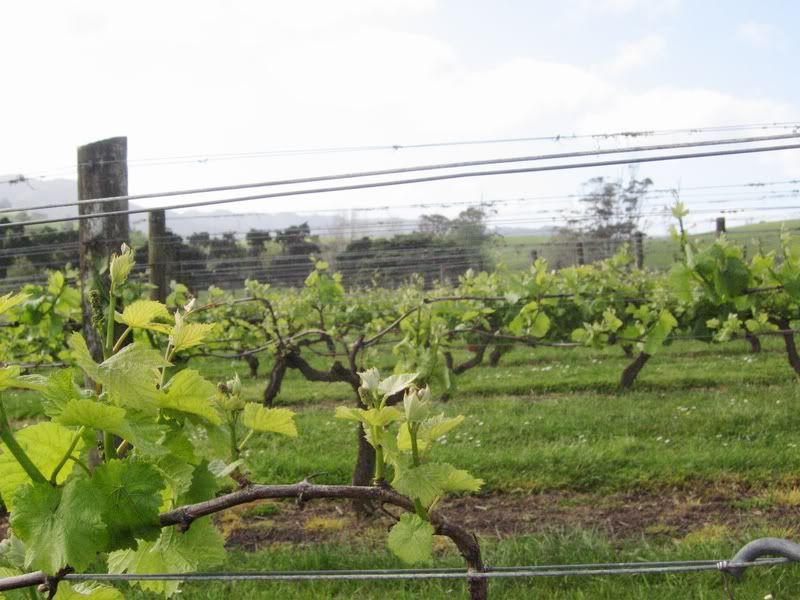 "Yum........ seng!"
8) Ah... NZ, you are blessed with such variety in your landscape:
Beautiful mountains,.....
(Mount Maunganui near Tauranga)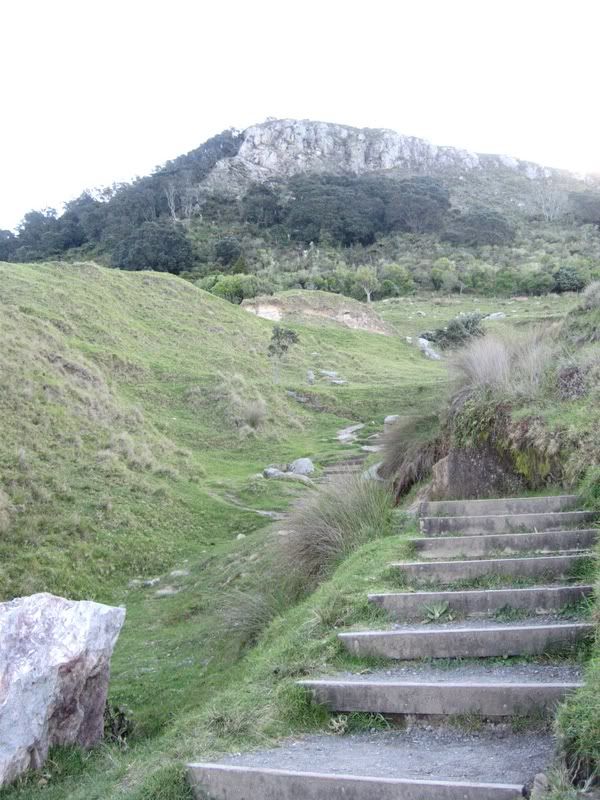 "1 step and only 999 more to go!"

9) Nice beaches,.....
(Waihi beach)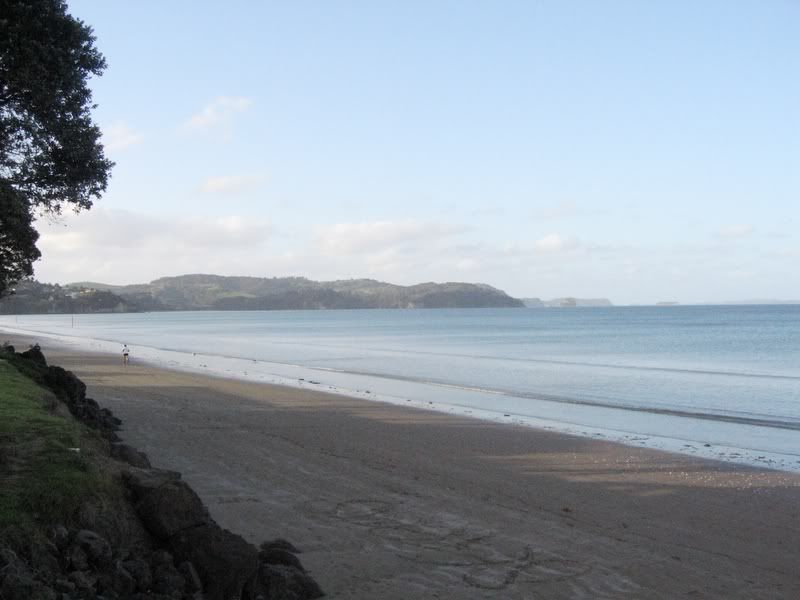 "

I love a good beach!"
10) Rolling landscapes of green hills,.....
(Everywhere!)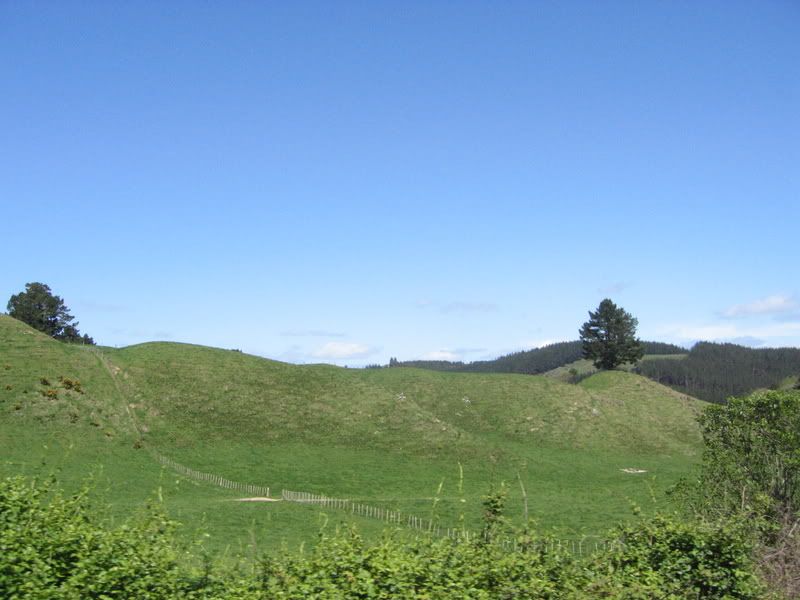 "Look! Its acres and acres of sheep food..."
11) Majestic rivers,....
(Okare Falls area in Rotorua)
"Feel like a swim? Be careful though - it's bloody cold!"
12) Spectacular lakes....
(Lake Rotorua)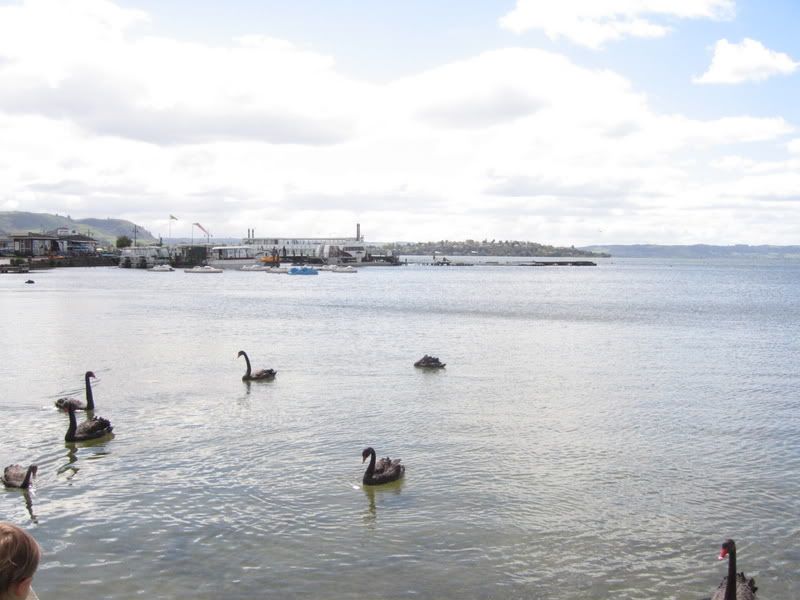 "So many cute swans!"
13) ... and smelly volcanic areas!
(Hell's Gate in Rotorua)
"Eeerrr.... Smellyyyyyyy"

14) Cute animals at the Paradise Santuary in Rotorua!
"Mmmm,.... baby roast ducks!"
15) Finally, home sweet home....
"Yay! So happy to be home... Sheesh - it's so smoggy though!"
Thus ends the whirlwind trip to New Zealand and back.....
:)
Wanna see Melbourne too?
CLICK HERE!
TAGS: Blog, Weblog, Travel, Matakana, Rotorua, Tauranga, Auckland, New Zealand, Malaysia, KL, Kuala Lumpur, Personal