[ UPDATED ]
I don't usually post up stuff from emails like this (as you can never really tell whether it is true unless you have seen it in the newspapers) but this is my friend's cousin, so please take it seriously and help out if you can...
---------------------
Hi Everyone,
This is Jessica Wong.
My cousin Michelle has been missing since Friday (18/08/2006)
around 5 pm and has not contacted any of her family members since then.
We have reported to the police station and also to the MCA service centre in Cheras and also post her missing news all over her blog and also email all the friends email that we have.
We really need your help to send out as many emails/ smses/ etc to everyone possible.If anyone of you seen have her, please kindly call me (Jessica) at 012-653 2114, her father (Mr Tai) at 017-8835 118 or her brother (Kelvin) at 012-3080 670.Please help
as this has very urgent and we are all very worried about her.
She was reportedly last seen in Cheras near Leisure Mall around 5 - 6 pm (on Friday) and was said to be wearing pink top and dark bottoms (pants/ skirt - not sure).
These are photos of her: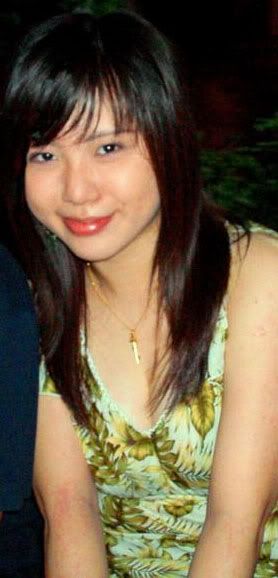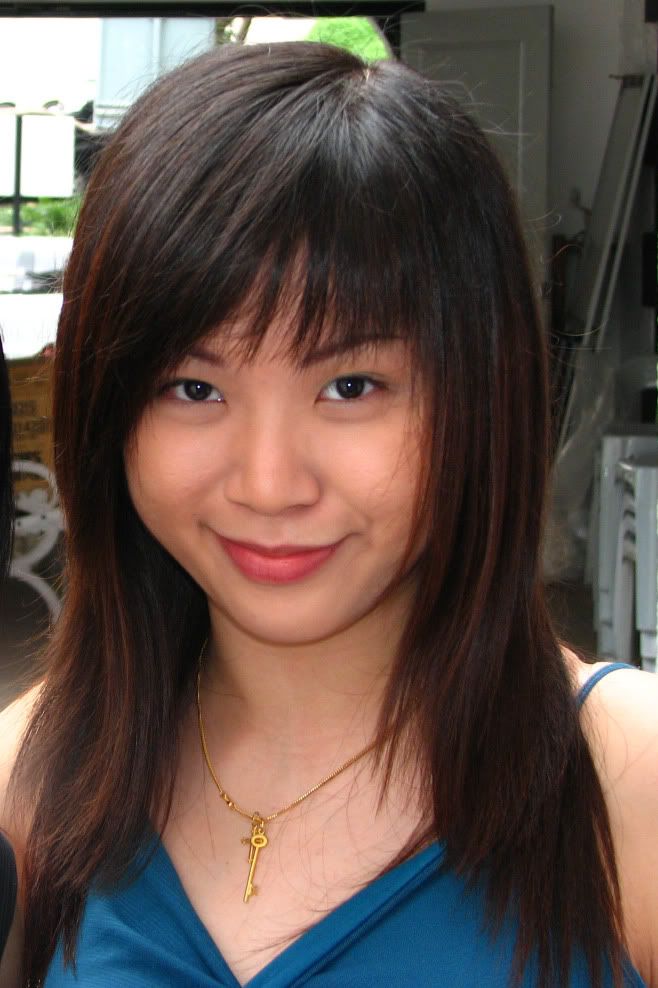 Please help us as we are really desperate already.
Jessica Wong
---------------------
--BEGIN UPDATE--
NAME: Michelle Kirsten Tai Sue Ping
AGE: 21
FEATURE: Long hair - just off her shoulders,with
fringe, big eyes, pouty lips, fair skinned, and
is wearing a gold necklace with a key pendant
given to her by her mom.
HEIGHT: About 5' 5" / 5' 6"
SHOE SIZE (dunno if this will help): 8 but she wears 9
HER BLOG :
http://www.michelle-kirsten.blogspot.com/
More Info On What Happened:-
Michelle told a few people she was going for an interview around / in Cheras Leisure Mall on Friday, 5pm and had been missing till now.
We tried calling her on her cell but did not succeed to get through. It would be either out of coverage or the voice mail. Several of friends sms-ed her. Many did not get any reply, but one did.
The sms said that the phone (digi sim) has been picked up near Cheras and the replier doesn't know who it belongs to. The replier also added that the phone will be handed to the police and he/she was in Malacca then. Till now, there are no news.
--END UPDATE--
---------------------
Imagine if this is your daughter/ sister/ cousin/ friend....
Wouldn't you want her back safely?
:(
Please....
Any help at all would be greatly appreciated.
Thanks, guys.
(Let's all pray this turns out well)
Hugs,
J
Ps/ DO NOT PRANK CALL the family members, for goodness sake - they are in enough anguish already. If you do, I swear, Karma WILL come and bite you in the ass some day soon, causing
inexplicable
pain to you, both mental and physical. Thank you very much.
TAGS: Blog, Weblog, Malaysia, Missing Person, Michelle Tai, Help, Public Service Announcement, Help Needed, KL, Kuala Lumpur, Cheras, Personal