... as in "Goodies That I Got For My Birthday" so Perv-y ppl go elsewhere please!
This year, my darling friends have bestowed upon me:
The Entire Stash of Birthday Presents
There's something to make me laugh: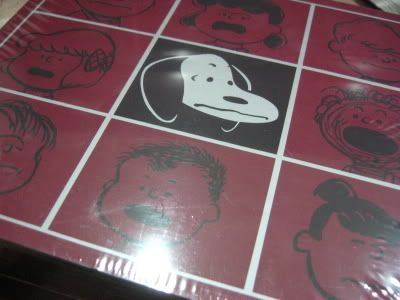 Snoopy! :)
Something to make me feel pretty: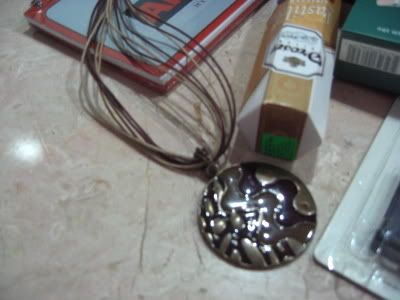 A funky necklace...
Something to keep me sane in the office: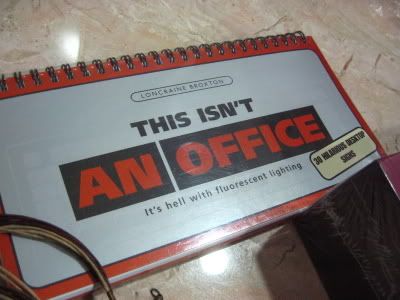 A Collection of Funny Quotes.
My favourite line so far:
"Situation Desperate - Send Chocolate"
Something useful to fuel my addiction to taking photos:
A Canon Camera Battery
Something to make my lips more kissable: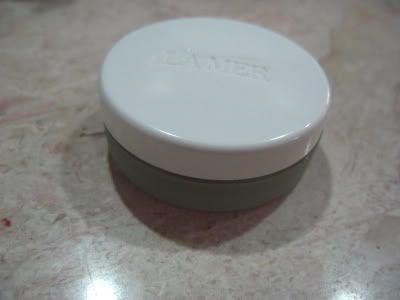 Waaah... La Mer Lip Balm
And last but not least, CHOCOLATES!: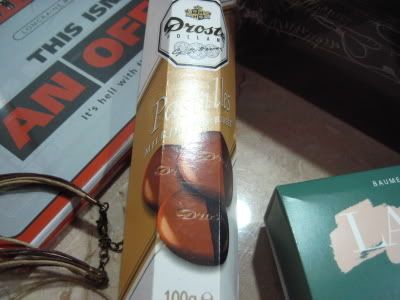 Yay! Chocolate! :)
*HUGShugsHUGShugsHUGS*
Thanks everyone!
I really appreciate all your lovely, thoughtful presents.
It was also very nice of you all to come for dinner an celebrate with me (to those who couldn't make it - nvm, I understand... but it would have been great to have you there) .
And to darling P who not only provided all the booze but also the entire dinner:
*MEGA-HUGS*
Luv ya!
You have earned a million brownies points in everyone's books and infinite ones in mine.
Anyone out there feeling guilty that they forgot to get me a present?
No worries! - I will happily accept your presents anywhere from now till Aug 6, 2007.
:)
(muahaha)
TAGS: Blog, Weblog, Malaysia, KL, Kuala Lumpur, Personal