On a lighter note......
I saw this cute little doggy from my car while I was stuck at a traffic light: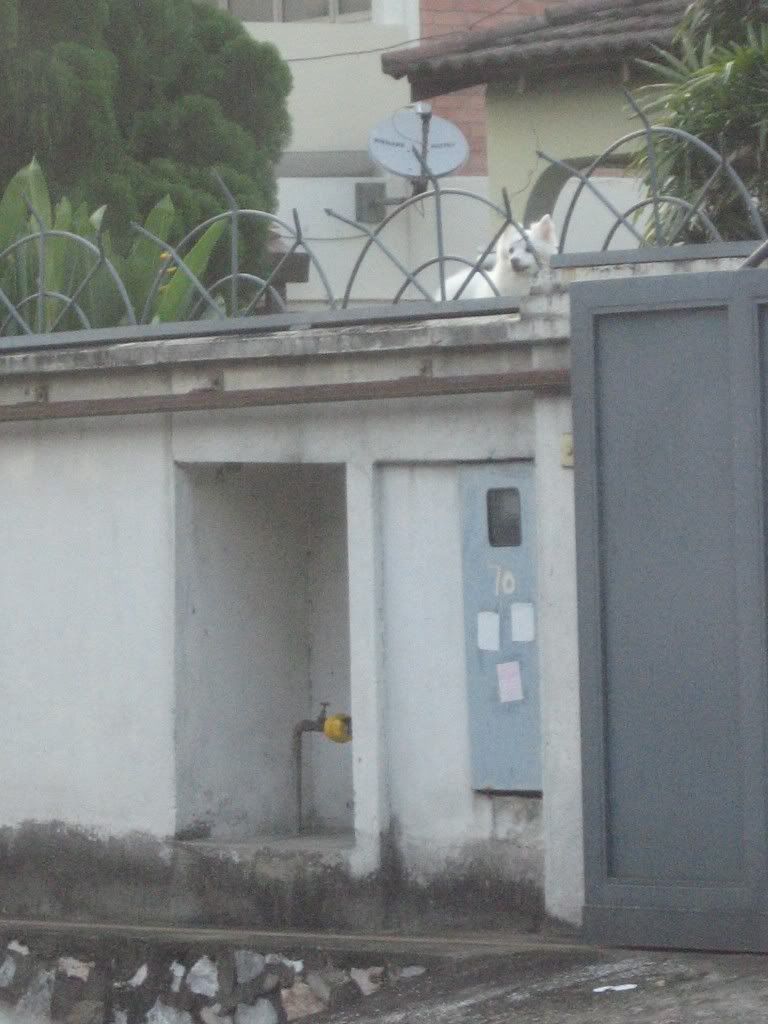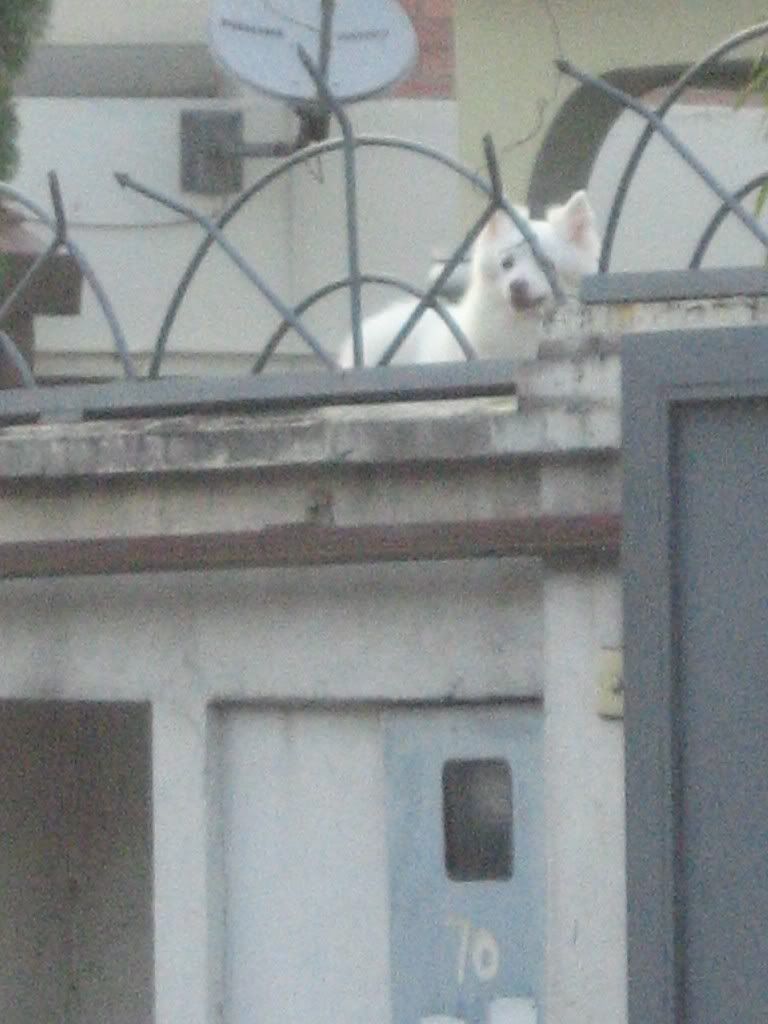 "Woof"
I had ever noticed it before this but nowadays I always keep an eye out for it while driving on my way to work. It's so adorable: sitting there like the guardian/ protector of the house, watching out for bad guys from its sentry point.
(The doggy is probably a little too fluffy and cute to look scary though)
:)
TAGS: Blog, Weblog, Malaysia, KL, Kuala Lumpur, Personal