... because it's Friday, I shall post about alcohol!
I finally got down to sampling some of the
Tuak
that I was so generously given as a going away present from Kuching...
(I got that, and a bottle of black pepper sauce *lol*)
I was a bit sceptical at first, seeing the murky colour and all the sediment of this traditional fermented rice wine from Sarawak,...
... but Wow: It's really good!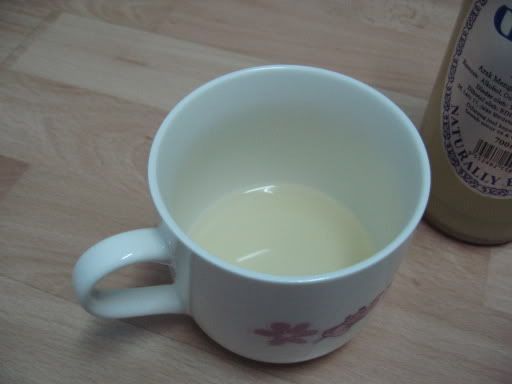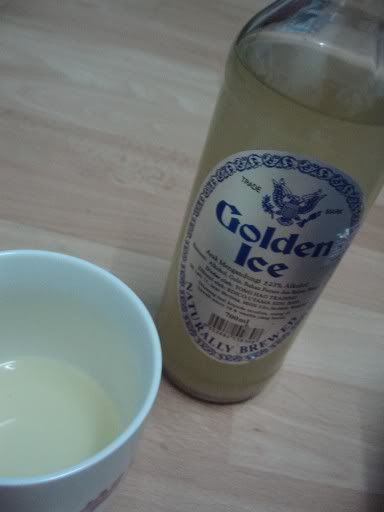 The Tuak!
It tasted wonderfully smooth yet sweet, with no strong alcoholic aftertaste at all - definately very easy to drink.
(I can see why it is labelled somewhat of a "ladies drink")
I had been warned by friends that it is terribly easy to get taken by surprise by this innocent tasting drink as the alcohol will usually hit you very suddenly after 3 glasses....
(So, I limited myself to 2)
(Apparently the alcohol content can very anywhere from 10% to 50%!!)
On a totally separate note:
*sigh*
I feel like going for the Zouk member's party tonight...
Apparently, they are gonna give out goodie bags with mystery gifts and chocolates inside, so it can't be all that bad, right?
:)
TAGS: Blog, Weblog, Malaysia, Tuak, Sarawak, KL, Kuala Lumpur, Personal